As you all may well know, the Marvel Cinematic Universe is vast. So vast, in fact, that if you were to try and sit down to watch every movie in one sitting at over 3,000 minutes of running time, you'd need over 2 days to take it all in. If you're going to watch that much Marvel, you should watch your Marvel movies in order. The right order.
So we at Giant Freakin Robot thought it was time to put these Marvel movies in their proper order. No, not by release date, but how you should watch them chronologically if you were to start at the very beginning. We've also added in how you, the viewer, rated these movies via Rotten Tomatoes along with their run times.
Captain America: The First Avenger (2011)
If we are going by number, this is actually the fifth Marvel Studios movie by order of release. But since this movie takes place during World War II, it is the first chronologically. This is the film where super-soldier Steve Rogers was born, the first battle versus Hydra and Red Skull was had, and we also got introduced to the Tesseract.
Avg. Audience Rating – 74%
Box Office – $370.6 million
Run Time – 124 minutes
Captain Marvel (2019)
While this movie hit theaters in just 2019, its timeframe puts it as number two. The movie is set in 1995 and introduces Brie Larson as Carol Danvers. If you love the 90s, this is a blast in the past for you. This is also where Captain Marvel begins her hunt for the ever-changing, shape-shifting Skrulls. Audiences didn't take too kindly to this one.
Avg. Audience Rating – 45%
Box Office – $1.128 billion
Run Time – 128 minutes
Iron Man (2008)
While Iron Man was released in 2008, it is officially on the Marvel timeline as taking place in 2010. In it, Robert Downey Jr's Tony Stark is taken hostage by a terrorist organization that wants his latest weapons design. What he gets instead, is a thorough ass-whoopin by Stark and his very first Iron Man suit. A Marvel legend is born.
Avg. Audience Rating – 91%
Box Office – $585.8 million
Run Time – 126 minutes
Iron Man 2 (2010)
This one follows up from where the first Iron Man left off. Tony Stark is struggling with his identity known by all. The US Government wants his Iron Man technology and when Stark refuses to play, another weapons manufacturer decides he will do anything to get his hands on it. We also see the introduction of the Marvel characters War Machine and Black Widow.
Avg. Audience Rating – 71%
Box Office – $624 million
Run Time – 124 minutes
The Incredible Hulk (2008)
The Incredible Hulk is not often discussed as being part of the Marvel Cinematic Universe, but it is. Edward Norton played Bruce Banner in this solo outing that saw Mark Ruffalo take over the role in subsequent Marvel films. In this one, Banner was trying to outrun General Thunderbolt Ross and the mighty US Military. Seeing that he and they can't take down Hulk, Ross decides to create his own "Hulk" using another soldier. Big mistake right there.
It's worth noting that The Incredible Hulk is probably the Marvel movie with the least connections to the rest of the universe. So if you're looking for a movie to skip, this is probably it.
Avg. Audience Rating – 70%
Box Office – $264.8 million
Run Time – 112 minutes
Thor (2011)
Banished! In Marvel's first Thor movie, Thor is relegated to Earth by his father Odin, all thanks to his brother Loki's deception. Now, for Thor to earn back his powers and control his hammer, Mjölnir, the god of thunder must prove he is worthy. It's a race against time as Loki gets closer and closer to taking control of Asgard.
Article continues below headlines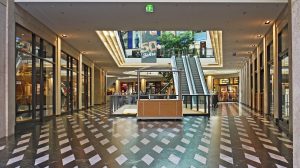 ---
Avg. Audience Rating – 76%
Box Office – $449.3 million
Run Time – 115 minutes
The Avengers (2012)
Marvel's Phase 1 ends here with the assembling of The Avengers. Of course, it took Loki, the Tesseract, and an alien invasion to bring Earth's Mightiest Heroes together for the first time but what a spectacular event it was. Definitely an audience favorite.
Avg. Audience Rating – 91%
Box Office – $1.519 billion
Run Time – 142 minutes
Iron Man 3 (2013)
Iron Man 3 is the final stand-alone movie for Tony Stark. The movie takes place around Christmas, six months after the New York City events that almost killed Stark. Tony is left battling these brutal memories. Director/Screenwriter Shane Black tried to inject his biting sense of humor into this film, which is hit or miss depending on your outlook on Black's sense of humor.
Avg. Audience Rating – 78%
Box Office – $1.215 billion
Run Time – 109 minutes
Thor: The Dark World (2013)
Thor's second film sees his return to Asgard after defeating Loki in New York City. Thor's return also brings back the ancient Dark Elves, who were thought to be extinct. They aren't and they are back with a vengeance, searching for the Aether, the powerful weapon later to be revealed as an Infinity Stone. Many people think Thor: The Dark World is the worst Marvel movie.
Avg. Audience Rating – 75%
Box Office – $644.8 million
Run Time – 112 minutes
Captain America: The Winter Soldier (2014)
Since New York City and The Avengers, Cap has been working for Shield. As he learns more about their plans, he begins to question things. Then there is this mysterious Winter Soldier he must deal with. The big surprise comes when he finds out the Winter Soldier's identity. This movie also introduces The Falcon.
Avg. Audience Rating – 92%
Box Office – $714.4 million
Run Time – 136 minutes
Guardians of the Galaxy (2014)
Want to have a good time? Check out Guardians of the Galaxy. Chris Pratt is Peter Quill, the self-titled "leader" of the Guardians. In this, he stumbles across an Infinity Stone in the ruins of an alien planet. The Guardians' battle is to stop Ronan the Accuser from possessing this stone. This movie offers a great blend of action and humor as well as a kick-ass soundtrack.
Avg. Audience Rating – 92%
Box Office – $773.4 million
Run Time – 121 minutes
Guardians of the Galaxy Vol 2 (2017)
After one came Vol 2. The humor remains the same as the "love" story portion ramped up a bit more. Kurt Russell is introduced as Peter Quill's father, Ego, forcing Quill to look into the mysteries of his own past. Yes, the soundtrack is on point again.
Avg. Audience Rating – 87%
Box Office – $863.8 million
Run Time – 137 minutes
The Avengers: Age of Ultron (2015)
Do the Avengers make mistakes? Well, Age of Ultron did. Tony Stark and Bruce Banner made the mistake called Ultron. Even if one robotic version of Ultron is left standing, it can continue its fight against the Avengers. It does. New Avengers are introduced — Scarlet Witch, Vision, and Quicksilver. It also sets the stage for the rift between Tony Stark and Steve Rogers.
Avg. Audience Rating – 83%
Box Office – $1.403 billion
Run Time – 141 minutes
Ant-Man (2015)
Paul Rudd joins the Marvel Universe (along with Michael Douglas and Evangeline Lily) as Scott Lang, the cat burglar who is recruited to steal Hank Pym's (Douglas) technology. Lots of chuckles in this film which is basically a heist movie, making it a very enjoyable watch for all types of viewers.
Avg. Audience Rating – 86%
Box Office – $519.3 million
Run Time – 115 minutes
Captain America: Civil War (2016)
Yes, it has a Captain America title but this one plays out more like an Avengers flick. Most of the Avengers make an appearance while two of the biggies are introduced for the first time — Black Panther and Spider-Man. This Marvel movie classically pits Avenger versus Avenger as Captain America's side wants to save Cap's pal Bucky, who may be responsible for a UN bombing, while Iron Man's side isn't having it. The square off is fun to watch.
Avg. Audience Rating – 89%
Box Office – $1.153 billion
Run Time – 146 minutes
Black Panther (2018)
The official list from Marvel says you should watch this movie in order after Doctor Strange. We think that order makes absolutely no sense since it takes place exactly one week after the end of Captain America: Civil War. So we're putting it here. Either way, T'Challa (Chadwick Boseman) must return to his home Wakanda to be named king. He didn't think it'd be that simple, did he? No, his return is greeted by Eric Killmonger and the battle for Wakanda is on! This movie saw the highest critic rating of all in the Marvel Cinematic Universe, though audiences saw it differently.
Avg. Audience Rating – 79%
Box Office – $1.348 billion
Run Time – 135 minutes
Black Widow (2021)
After plenty of delays, Scarlett Johansson's only solo turn as Natasha Romanoff premiered in July 2021 — the first Marvel movie of that year, not to mention the first one since 2019. Black Widow is set during the very end of Captain America: Civil War, with Nat on the run from authorities after changing sides in the conflict between Steve Rogers and Tony Stark. It's a great flick, with the only real downside being that it will make you angry Marvel waited so long to give the character her own film. Essential viewing for your Marvel movie order watching.
Avg. Audience Rating – 91%
Box Office – $380 million
Run Time – 133 minutes
Spider-Man: Homecoming (2017)
Finally! Everyone's favorite Friendly Neighborhood Spider-Man gets his own Marvel movie. Yes, we know, there were the Sam Raimi-Toby Maguire-led Spider-Man movies. Then came the Andrew Garfield Amazing Spider-Man movies. But this! Tom Holland perfectly portrays Peter Parker taking on Michael Keaton's The Vulture. Oh yeah, Parker is also a freshman in high school. Good luck, Pete.
Avg. Audience Rating – 87%
Box Office – $880 million
Run Time – 133 minutes
Doctor Strange (2016)
Benedict Cumberbatch portrays with perfection the insufferable Stephen Strange who constantly belittles others until an accident takes away what he does best, surgery. His world-travels to find a cure so he can use his hands once again leads him to something more. Something magical. Doctor Strange figures heavily into the events of Endgame, and it all makes more sense if you see this Marvel movie before the Endgame finale.
Avg. Audience Rating – 86%
Box Office – $678 million
Run Time – 130 minutes
Thor: Ragnarok (2017)
Life can be "Hela" for our favorite Asgardian. In his third Marvel movie solo outing, Thor finds himself on Ragnarok, banished there after the death of Odin and having his hammer destroyed by sister Hela. Now he must take on the Hulk in a gladiator arena! Eventually, they must team up with the help of Valkyrie and Loki to find a way to defeat Hela. Rumor has it Jeff Goldblum steals the show.
Avg. Audience Rating – 87%
Box Office – $854 million
Run Time – 130 minutes
Ant-Man and the Wasp (2018)
The little guy is back! This time he has friends (well, friend). Scott Lang is now on house arrest for his role in Civil War and for choosing the wrong side. He is also estranged from both Hank Pym (Michael Douglas) and Pym's daughter Hope (Evangeline Lily) but decides to help them try to retrieve Hope's mother from the Quantum Realm.
Avg. Audience Rating – 76%
Box Office – $622.7 million
Run Time – 118 minutes
Avengers: Infinity War (2018)
The beginning of the end of our Marvel movie viewing order list. The behind-the-scenes master, Thanos, has finally come forward and set his final plans in motion. He lives for the Snap and will stop at nothing, we do mean nothing, to make it happen. Brutal and emotional, Infinity War brings all our heroes out and unites them, until they can no longer be united. This behemoth of a movie leads right into the finale.
Avg. Audience Rating – 91%
Box Office – $2.048 billion
Run Time – 156 minutes
Avengers: Endgame (2019)
And here it is, one of the biggest moments in your Marvel movie order binge-watch. Endgame offers an opening scene that truly sets the tone of what's to come. We then time-jump five years and find our remaining heroes lost. When a slim chance to change past events (the Snap) reveals itself, Tony Stark and Steve Rogers must first put their past differences aside to reunite the Avengers for the final time in a Marvel movie. Get comfy because this is a long one but well worth it! It's the end for the Avengers but it's not the end of our Marvel movie order.
Avg. Audience Rating – 90%
Box Office – $2.798 billion
Run Time – 182 minutes
Spider-Man: Far From Home (2019)
Following the traumatic events of Avengers: Endgame, Spidey is back and trying to deal with the loss of Tony Stark, his mentor, and father figure. Tom Holland's Peter Parker is off on a school trip to Europe where he is hunted down by Nick Fury (Samuel L. Jackson), meets up with Jake Gyllenhaal's Mysterio, and battles against the Elementals.
Avg. Audience Rating – 95%
Box Office – $1.132 billion
Run Time – 130 minutes
Shang-Chi and the Legend of the Ten Rings (2021)
Marvel fans had to wait over two years after Spider-Man: Far from Home for a Marvel movie headlined by a new hero, but from the reactions from audiences and critics alike, it was worth the wait. Before December's Spider-Man: No Way Home blew it out of the water, Shang-Chi and the Legend of the Ten Rings was 2021's highest-grossing film domestically. The amazing mix of fantastic martial arts, superhero action, and fantasy hit all the right notes.
Avg. Audience Rating – 98%
Box Office – $432.2 million
Runtime – 133 minutes
Eternals (2021)
While most of Eternals takes place after the events of Avengers: Endgame, its chronological scope is all over the Marvel movie order map. The heroes of the film spend 7,000 years on Earth, witnessing history that not even Thor would've been able to see. Sadly, it wasn't the most well-received MCU flick, leaving the question open of whether or not we'll eventually see a sequel.
Avg. Audience Rating – 78%
Box Office – $402 million
Runtime – 157 minutes
Spider-Man: No Way Home (2021)
Spider-Man: No Way Home completed the initial Tom Holland trilogy of movies for the character and did they ever go out with a bang. Picking up after the events of Far From Home with Holland's Peter Parker dealing with the fallout of his identity being exposed, the Marvel movie ended up being a culmination of not just this franchise, but all the previous ones as well. Opening up the Multiverse for all to see, we had a return of past villains, with some other "friends" as well. It was a blockbuster of the highest Marvel movie order, earning over $1.1 billion dollars in its first two weeks in theaters.
Avg. Audience Rating – 98%
Box Office – $1.893 billion
Runtime – 148 minutes
DOCTOR STRANGE IN THE MULTIVERSE OF MADNESS (2022)
Benedict Cumberbatch returns once again as Doctor Stephen Strange and with him brings a whole lot of crazy, if not at times horrific, fun with him. The "horror" element comes courtesy of director Sam Raimi (Evil Dead trilogy, Drag Me to Hell), who makes his triumphant return to the superhero genre. You may recall that Raimi filmed the first three Spider-Man films (Spider-Man 2002, Spider-Man 2 2004, and Spider-Man 3 2007), none of which are part of the official MCU slate of films. Regardless, Raimi is back and his sense of style is on full display.
Here, we find Doctor Strange on a wild ride between universes, trying to fix the chaos he created by reversing Thanos' snap. He is joined by Xochitl Gomez who plays America Chavez, the teenager with the ability to punch open doorways that allows her to travel between dimensions. Together they try to right the wrongs and fight off the Scarlet Witch (Elizabeth Olsen), who wants Chavez's power for her own so she can reunite with her children Tommy and Billy, whom she created while living in Westview.
There is a lot more than meets the eye in this trippy film from familiar faces to amazing cameos. Cumberbatch is in fine form as Doctor Strange and director Raimi offers a little something for everyone. It's a Marvel movie with a little Evil Dead sprinkled in.
Avg. Audience Rating – 86%
Box Office – $873 million