The Marvel Cinematic Universe was already at the very top of its game during the Avengers timeline, bringing about and interweaving all manner of stories and characters into something that culminated in one of the truly great runs that we've ever seen. At the end of Avengers: End Game it wasn't totally clear how the franchise would move forward seeing as how a number of characters had reached close to the end of their story arcs. But then the Disney+ series started coming out, resetting stories, and bringing other side characters into the forefront. One of those was Loki that set the stage for what is happening in this fourth phase of Marvel films. Well, now we are getting a Loki Season 2 and we've already learned quite a bit about what this series has in store. Let's check out everything we already know about Loki Season 2. 
Where And When Will Loki Season 2 Start?
This is a bit tough to tell considering there are going to be a number of different Marvel properties coming out on the big and small screen before Loki Season 2 gets underway. There's some chance the Multiverse events will have Tom Hiddleston as Loki starting off at a different time and place than where (and when) we last left him. That was at the end of Loki Season 1 when our favorite Asgardian was transported back to the Time Variance Authority thinking he was about to warn that crew about the upcoming trouble in the timelines. But he quickly realizes the "when", in this case, is different than what he had left. The clue was a statue of Kang which now inhabits the TVA's halls. 
This was the first clue that the Multiverse was fully released and that the timelines couldn't really be controlled anymore. There's some chance we pick up right there because it's a good table-setter. But there are a number of different options here. One of the cool things with the way the Marvel Cinematic Universe has organized itself right now is that the optionality around starting points is nearly limitless. In this way, Loki Season 2 can capitalize on the things they set in motion during the first season.
Is Tom Hiddleston Returning?
While none of this is completely confirmed, we can make some (very) reasonable assumptions about who will be back for Loki Season 2. For starters, Tom Hiddleston will, of course, be back in the titular role. This much is obvious though one funny thing about this series and its handling of the Loki variants could introduce a totally new version of the character at some point. But for the time being Hiddleston carried this thing and we'll pick up his story where it left off. 
It's a testament to Tom Hiddleston and his "humanizing" of the Loki character that he's been able to become the protagonist of an entire series. Remember, this guy was basically the big bad at the beginning of the Avengers timeline. Going from that to the conflicted hero of the story for the God of Mischief has so much to do with just how great Hiddleston has been throughout the years. His six Marvel movie appearances are tied for 10th in this universe. That's really saying something. 
Who Else Will Be Back For Loki Season 2?
In addition to Tom Hiddleston, Owen Wilson has confirmed that he is coming back as Mobius M. Mobius for the series. He said as much during an interview with Wired in which he was answering some of the most-asked questions from Google about the actor. During this, he said that he would reprise the role. Considering he's the first person Loki sees at the end of Season 1 this makes sense, though remember that this version of the character had no recollection of Loki at all. This is another reminder that Loki Season 2 is getting off on a somewhat confused footing for some of the main characters.
We are still waiting to hear about Sophia Di Martino as Sylvie and whether she'll be returning as our favorite (love interest?) Loki variant. We last left her when she'd tricked Loki into going back to the TVA, leaving her the space to stab He Who Remains and thereby unleashing all of the timelines.
And we could see Jonathan Majors return as Kang the Conqueror as well. Considering the role he played come the end of the first season, having him as a prominent part of Loki Season 2 would make a lot of sense from this perspective. Though he's more geared to be a big bad, that might not be the case and the character is featured in the upcoming Ant-Man and Wasp: Quanumania. But remember, there are now multiple Kangs once again in this world, something set in motion at the end of Season 1. 
Who Is Handling The Story?
It's already been announced that Eric Martin is back, this time moving up to head writer for Loki Season 2 after handling script duties the first time around. Additionally, Justin Benson and Aaron Morehead are taking on the directing duties as well. It doesn't look like first season showrunner Kate Herron will return from the first season. She was in charge of directorial duties for all six episodes. This has been the style Marvel wants to employ with its Disney+ series, lending continuity between the episodes in a way other series don't necessarily always accomplish. 
Article continues below headlines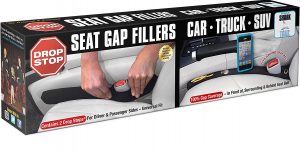 ---
And Michael Waldron is back on as executive producer. He recently spoke about some of what could be in store for Loki Season 2. Talking with Deadline (via Coming Soon) following some media rounds for Doctor Strange in the Multiverse of Madness, Waldron spoke about wanting to find an emotional connection and thread they could pull on a second time around for the character. That would seem to be something they accomplished and Waldron sounded excited about the prospect. 
When Will We See Loki Season 2?
We are likely quite some time away until we see Loki Season 2. There are so many Disney+ series currently in the queue with Ms. Marvel, She-Hulk, Secret Invasion, Ironheart, Armor Wars, Echo, and many others in the works. It's almost definitely more than a year (at a minimum) until we catch up with this crew again. Luckily, Marvel has more than enough to keep us occupied until then. We'll update here as we learn more about Loki Season 2.