One of the more surprising aspects of Marvel's WandaVision was probably the one least expected – just how fans would take to Kathryn Hahn when she was introduced on the series. But her character became so popular that Marvel and Disney felt they had something. Enough of a something that a spinoff was conceived and Agatha: House of Harkness was born.
WHO IS AGATHA HARKNESS?
When fans got their first peek at WandaVision, little did we know that one of its supporting characters would eventually make some big noise. As the series progressed and we began to see what Kathryn Hahn was doing as Agnes, we began to realize that there was more to this character than meets the eye.
It was during the second episode of WandaVision that we got our first look at Agnes, who we'd come to later know as Agatha Harkness. She is a witch with enormous power, one who can rival Wanda Maximoff. But she has a rich history within Marvel's comics and that history is about to be told in Agatha: House of Harkness.
KATHRYN HAHN AS AGATHA HARKNESS
Of course, Agatha: House of Harkness wouldn't have gotten the green light if it hadn't been for the remarkable performance of Kathryn Hahn. For the bulk of her career, Hahn has played numerous supporting roles in films such as How to Lose a Guy in 10 Days, Anchorman: The Legend of Ron Burgundy, Step Brothers, Our Idiot Brother, and The Secret Life of Walter Mitty.
But Hahn has also proven herself on the small screen as well. Along with co-starring in WandaVision, she has appeared in television roles such as Parks and Recreation, Brooklyn Nine-Nine, Happyish, and I Love Dick, as well as doing a lot of voice-over work on animated series like Bob's Burgers, Robot Chicken, and Central Park.
Kathryn Hahn's talents are undeniable. She has shown time and again that she can bring life to a role, and she has also shown she can carry a series. She is the perfect Agatha, as we have already seen in WandaVision, so exploring more of Hahn's Agatha in Agatha: House of Harkness looks to be a fun time for sure. What seemed like an odd addition to the Marvel Cinematic Universe totally works.
WHAT IS AGATHA: HOUSE OF HARKNESS ABOUT?
This is one question everyone is asking. So far, Marvel and the Mouse House are doing a fantastic job of keeping the series under wraps. One can only assume, though, that part of her story will be about how she escapes Westview.
If you recall, it was Agatha who repeatedly brought Wanda back to reality during her time in Westview, with Wanda creating the fictional town as a way to keep Vision alive. During Agatha's time in Wanda's made-up town, fans got to see a little more of Agatha and her story, but clearly not enough. When Agatha's plan to consume Wanda's powers for her own backfired, Agatha ended up being trapped in Westview.
There are many ways Marvel can go with Agatha's story. Will Agatha: House of Harkness be the jumping-off point for The Fantastic Four? Agatha was first introduced to the Marvel universe as Reed and Sue Richard's son Franklin's governess. But as she took Franklin to her creepy mansion on Whisper Hill, we began to find out more and more as to who and what Agatha was all about.
Article continues below headlines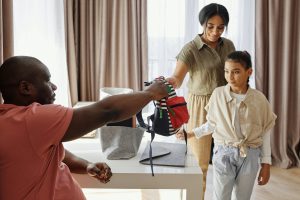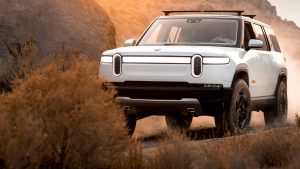 ---
Marvel went through a time period where they were introducing a bunch of supernatural elements into their stories. They dove deep into Agatha's history, telling us of the difficult relationship she had with her son. Will there be elements of this in Agatha: House of Harkness?
As with her character in WandaVision, Agatha doesn't color between the lines. She prefers shades of gray instead of black or white. Her comic book past was brought into her MCU present as fans didn't know if she was ultimately evil or ultimately good. You can expect Agatha: House of Harkness will continue to keep you guessing.
One story sure to be told in Agatha: House of Harkness is Agatha's past in the Salem Witch Trials. Agatha's dark past comes into play here as she had been accused of using her own dark magic to cast spells. This had caused much friction between Agatha, her mother, and the Salem Coven. In fact, Agatha was set to be killed by mom and the coven before Agatha turned on them, showing how powerful she truly was. She used their magic against them, killing them instead. It would be fascinating to see more of this play out, and there's a good chance the story goes at least part of this route.
But again, we are guessing. Agatha: House of Harkness has a lot of backstories they can play with here. It'll be interesting to see what direction they plan on taking her. Speaking of direction…
AGATHA: HOUSE OF HARKNESS IS IN GOOD HANDS
Marvel Studios and Disney have handed the reins of Agatha: House of Harkness over to Jac Schaeffer. She will not only write the series, but Schaeffer is also executive producing it as well. This comes as part of her overall deal with Marvel.
Schaeffer is no stranger to Marvel or the character of Agatha Harkness. She was the head writer on WandaVision and she also helped pen the script for Marvel's Black Widow. She also wrote the animated short, Olaf's Frozen Adventure (which is definitely worth the watch), for Disney.
IS THERE A RELEASE DATE?
As of right now, Marvel and Disney have not given a date for when Agatha: House of Harkness will premiere on Disney+. The prevailing thought is that it will be part of Marvel's Phase 4 lineup, so a good guess will be possibly the end of 2023 or even the beginning of 2024. But things have a way of changing, so keep your eyes open.
As we mentioned before, Marvel and Disney are keeping a tight lid on Agatha: House of Harkness. Kathryn Hahn, so far, has been the only announced star to be in the series but as production begins, more names are sure to follow. There is one person that we can say "without a doubt" who won't be in the series – Elizabeth Olsen.
WILL WANDAVISION CHARACTERS RETURN?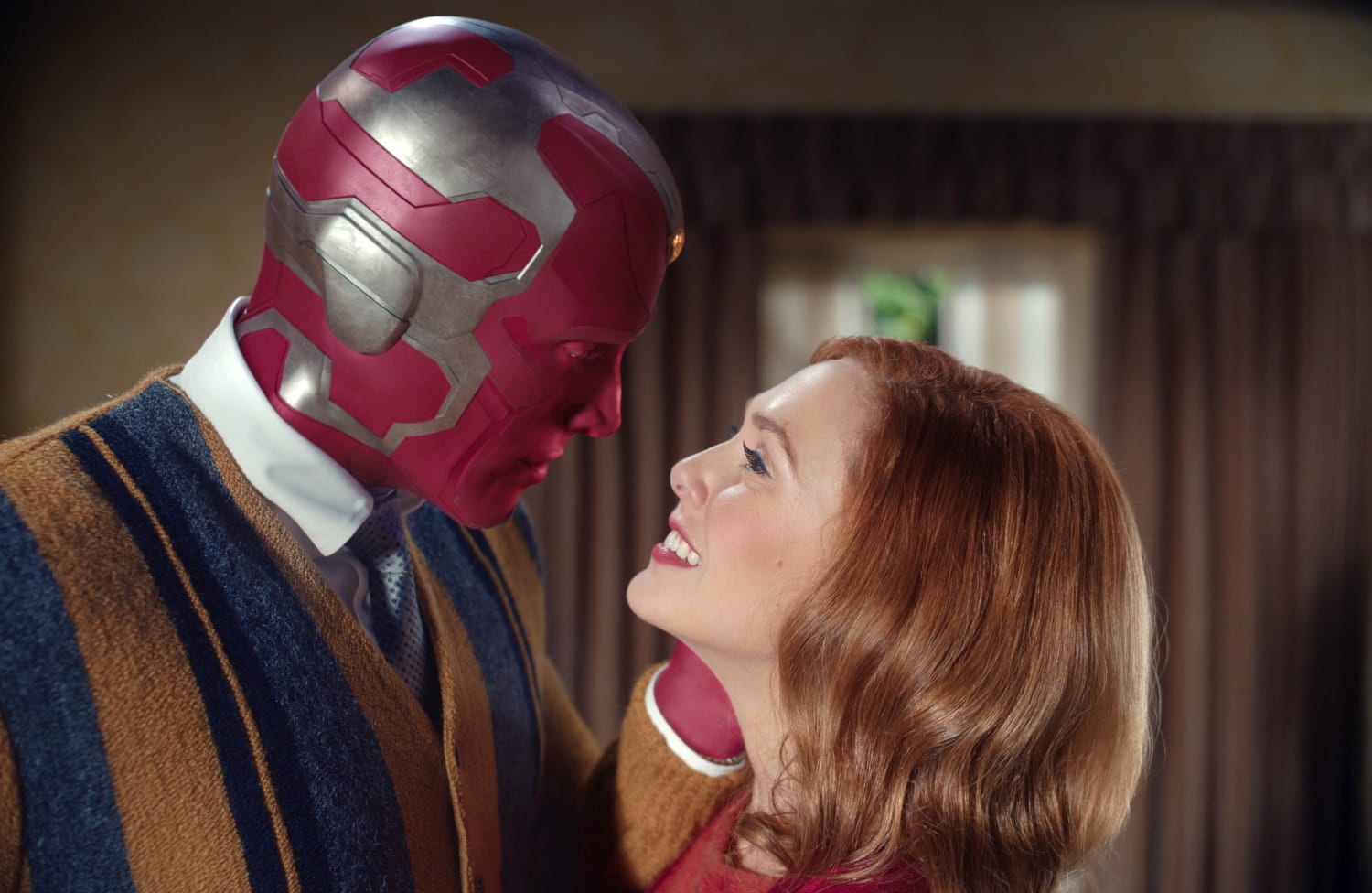 It came straight from the actress' mouth when she appeared on Good Morning America. As Elizabeth Olsen explains, there is no plan for her to reprise her role as Wanda in the upcoming series. "There is no plan and I'm serious. I'm not a good liar. I wish I had a plan, and I'm not sure," Olsen said. Yes, she may be a good liar, but she is also an actress. So, take what she said with a grain of salt. Especially given the fact that there are rumors of possibly two spin-offs that would include the Scarlett Witch. We've been hoodwinked about Marvel castings or cameos in the past so what the talent says isn't always the best determiner of what will actually happen.
FINAL AGATHA: HOUSE OF HARKNESS THOUGHTS
Marvel and Disney+ just may be onto something here with Agatha: House of Harkness. If it has that same wild, playful vibe of WandaVision, it could be big for Disney. With Schaeffer in charge, we may get just that. Kathryn Hahn as Agatha Harkness was one of the many weird and wild pieces of the series that kicked things off for Marvel on Disney+. Though she might have been a surprise addition to the Marvel Cinematic Universe to start, she's definitely earned her place there with a character that sticks out from the crowd. A new series will be a welcome addition.