There have been quite a few announcements coming out of Marvel these days with a plethora of projects in the works over the next few years. For a studio that's been in nothing but growth mode for the better part of a decade and a half, their next few years could make previous timelines seem practically lazy. And in all of the bigger news about series and movies on the way, it might have been easy to miss that one of the series coming down the pike is X-Men 97, a reboot and continuation of the wildly popular X-Men: The Animated Series. It's an exciting prospect for the studio to bring back a fan-favorite series. Let's take a look at what we know about the upcoming show.
WOLVERINE VOICE ACTOR BACK IN THE STUDIO
In January 2022, one of the original voice actors from X-Men: The Animated Series took to twitter to celebrate his return to one of the world's most beloved superheroes in X-Men 97. Cal Dodd, who voiced Wolverine for all five years of X-Men: TAS posted a picture of himself in the studio, recording Logan once more for X-Men 97. You can see his tweet and the accompanying photo below.
Along with voicing Wolverine for X-Men: The Animated Series and now X-Men 97, Dodd provided the voice for the character for Spider-Man: The Animated Series as well as a number of video games like 1994's X-Men: Children of the Atom and 1996's X-Men vs. Street Fighter.
WHAT WILL X-MEN 97 BE ABOUT?
The announcement for the X-Men 97 came during DisneyPlus Day which went down early in November. It was packed full of all kinds of new projects from the Mouse House. And the announcement for the return of our favorite mutants came through a pretty fun tweet, a callback to the original show. It was from a now-popular meme of Wolverine who in the original series is gazing at a picture of Jean Grey. The folks at Marvel had some fun, using that visual as the announcement for the new show. Check it out:
While details at first were light, we've learned quite a bit about what the new X-Men 97 series will hold and who is leading the charge for the rebooted show. Apparently, this one will pick up where the original left off and will have nearly the entirety of the X-Men group at its disposal. By the end of the original series, they had introduced a core group of X-Men members. And it looks like many of them are going to return.
The X-Men 97 series will follow the adventures of the titular group of characters and it is likely to adhere to a similar structure that used the mutants and their stories, specifically how they interacted with the rest of society, as the core story points. While little is known about the actual plot of the new series, it was mentioned that an "impactful event" will bring the group back together.
WHO IS INVOLVED WITH X-MEN 97?
One of the exciting developments about this X-Men 97 series was the news that much of the original voice cast will be coming back to the show. While we wait on the casting for the live-action versions of the X-Men in the Marvel Cinematic Universe, this will have to be the next best thing for Charles Xavier's students and team members. Marvel has the full rights over the entire X-Men group which is why we are waiting with bated breath for those castings. But now the first versions will come in the form of the original voice cast for X-Men: The Animated Series.
In X-Men 97, Cal Dodd will voice the aforementioned Wolverine and Lenore Zann will voice Rogue. Hank McCoy/ Beast will have George Buza back and Catherine Disher will once again voice Jean Grey. Others returning will be Chris Potter as Gambit, Alison Sealy-Smith as Storm, and Adrian Hough as Nightcrawler. There is no word right now if Norman Spencer will be back voicing Cyclops/ Scott Summers or if Cedric Smith will be back as Charles Xavier/ Professor X.
In terms of story, Beau DeMayo is on as head writer and executive producer. Disney+ series have eschewed showrunner status for their shows so far, but by all accounts, DeMayo is leading this new series. His most recent work was the screenplay for Netflix's The Witcher: Nightmare of the Wolf which hit the streamer this past summer. In terms of critical reception, that movie is sitting at a cool 100% on Rotten Tomatoes. This next story looks like it is in very good hands.
Article continues below headlines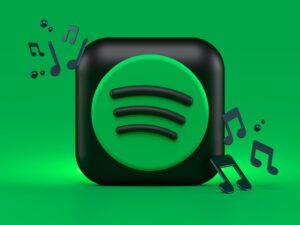 ---
WHAT WAS X-MEN: THE ANIMATED SERIES?
X-Men 97 will reboot X-Men: The Animated Series which ran for five seasons on Fox Kids Network from 1992-1997. It follows the titular group and inserted a variety of societal talking points that interwove with the group's struggles. The first season of the show had them staving off a threat from the Sentinels which were created by Boliver Trask. A take on racism and othering, this storyline was at the heart of the early stories and how the X-Men are viewed by the rest of society.
It's likely this new series takes something of a similar tact with its storylines, something that Marvel hasn't shied away from in other productions. We've seen different aspects of our current society, especially around the political climate interjected into stories. The Falcon and the Winter Soldier was a good example of this.
And considering the early promotional material used, and the idea that this is a continuation story, it's likely that we see a similar animation style used.
WHEN IS X-MEN 97 RELEASING ON DISNEY+?
It's is going to be a couple of years until we are finally going to get eyes on this group of mutants. Marvel announced that X-Men 97 won't hit the streamer until sometime in 2023. As stated before, it's unclear if we get the live-action version of the X-Men in any fashion before then. Considering it hasn't been announced in any official way, it's unlikely that happens in an ensemble movie, though we could start to see certain characters begin to work their way into stories along the way. In all, this is a very exciting announcement from Marvel and we are sure to get more updates over the next couple of years.
WE KNOW AND WE DON'T
We know that X-Men '97 is a thing, for sure. We know that it will be coming to Disney+ and looks to be bringing back most of the voice cast from the original animated series that ran for five seasons. What we still don't know is an exact release date since the "window" still remains as 2023.
We did find out, though, that there are a few new voice cast members that were announced to include with the already listed returning cast members. The new ones include Anniwaa Buachie, Ray Chase, Matthew Waterson, Jennifer Hale (Spider-Man: The Animated Series), JP Karliak, Holly Chou, Jeff Bennett (Gargoyles, Johnny Bravo), and AJ LoCascio. There is still no word on if Norman Spencer or Cedric Smith will be returning to their voice roles as Cyclops/Scott Summers or Charles Xavier/Professor X respectively.
COMING SOON TO SDCC
The great news coming from the San Diego Comic-Con is that the Marvel Studios Animation panel at this year's Comic-Con will feature the upcoming X-Men '97. The event, which begins on Thursday, July 21, and runs through Sunday, July 24, will see X-Men '97 as part of the Marvel Studios Animation panel on Day 2 that will last 90 minutes. It is scheduled to take place in Comic-Con's Ballroom 20, but that is subject to change, so if you're planning on attending, make sure you check for any last-minute changes.
Per the Comic-Con website, the panel will include Brad Winderbaum, Marvel Studios head of streaming, television, and animation; head of visual development, Ryan Meinerding; and special guests. They will be tackling all things that are Marvel animated and will give attendees special looks at Marvel Zombies, What If…? Season 2, and the highly anticipated X-Men '97.