Ever since Julia Louis-Dreyfus joined the Marvel Cinematic Universe in The Falcon and the Winter Soldier as the mysterious and very manipulative Valentina Allegra de Fontaine, aka Contessa Valentina Allegra, aka "…you can just call me Val. But don't call me Val…" MCU fans have been trying to connect the dots. One dot they are hoping it leads to is Marvel's Thunderbolts, the oft-rumored film that may be a part of Marvel's Phase 4 or possibly Phase 5.
The reason we say Phase 4 or Phase 5 is because Marvel hasn't exactly said that Thunderbolts has been given a green light, despite all the speculation. And before it comes out, if you are wondering what order should I watch Marvel, no worries because we have you covered there. The next phases are soon to include next additions like The Marvels, Shang-Chi 2, and Blade among many others.
Don't feel bad if you aren't quite sure just exactly what or who the Thunderbolts are, it can get a little confusing. To date, though, Marvel has already featured some of the Thunderbolts in various films and series which is why there's speculation that a bigger project is on the way. Let's take a look at what we might know about this movie coming from Marvel.
MARVELS THUNDERBOLTS 101
Like most Marvel characters, their stories were born on the printed page. The same goes for the Thunderbolts, who first saw action in The Incredible Hulk #449 comic, which was released in January 1997. Created by Mark Bagley and Kurt Busiek, the original Thunderbolts were Citizen V, Atlas, Meteorite, Mach-I, Techno, and Songbird. Perhaps those names are not familiar? In reality, those original six Thunderbolts were a group of super-criminals, led by Baron Helmut Zemo (Citizen V) with the intent of gaining the trust of the government and the public so they steal cities resources. Goliath (Atlas), Moonstone (Meteorite), Beetle (Mach-I), Fixer (Techno), and Screaming Mimi (Songbird) were the other super-criminals Baron Zemo recruited for his master plan.
Zemo was bent on revenge. He was looking to exact it on Captain America and The Avengers and bringing together his Thunderbolts was the perfect beginning. With his plan in place, he was about to go after them when the Avengers, along with the Fantastic Four, apparently died while fighting Onslaught. There was a change in plans after that. Instead of doing what Onslaught had done, Baron Zemo decided that his Thunderbolts would assume their new identities and pretend they were superheroes, there to battle against evil.
Baron Zemo longed for access to SHIELD and the Avengers' secret files. He was looking for personal gain as well as making a profit in the underworld. What he didn't plan for was the success his Thunderbolts were finding as they performed as superheroes. Marvel's Thunderbolts were beginning to like the fact that they were being looked at as heroes and no longer villains. They were further pushed into the "hero" realm when they came across Jolt (Helen Takahama), a teenage girl who found herself orphaned during the Onslaught ordeal. Jolt got her name when she was given bioelectric powers by geneticist Arnim Zola.
After meeting the Thunderbolts, Jolt took an immediate liking to the team. She believed in their good deed doing. It was this belief that further pushed the Thunderbolts to want to continue to do good. They did.
THE DIFFERENT ITERATIONS OF THE THUNDERBOLTS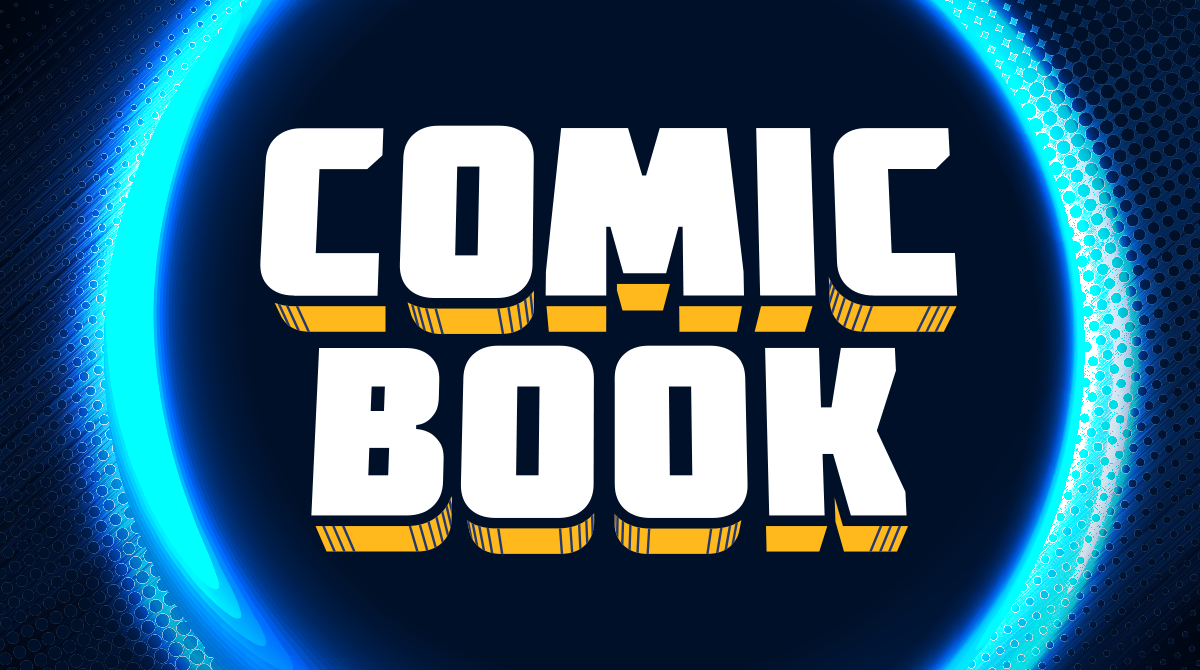 Over the years since Marvel's Thunderbolts first appeared, there have been a number of different team-ups. Baron Zemo has been the constant link but there have been others who have led the Thunderbolts. In the comics, Marvel's Thunderbolts were led by Norman Osborn, that had Moonstone, Bullseye, Penance, Radioactive Man, Songbird, Swordsman, and Venom as members.
Then there was H.A.M.M.E.R.'s Thunderbolts. This group consisted of Black Widow, Ghost, Paladin, Headsman, Ant-Man, Grizzly, Scourge, and Mister X. Luke Cage was the leader of Marvel's Thunderbolts at one time as well.
Article continues below headlines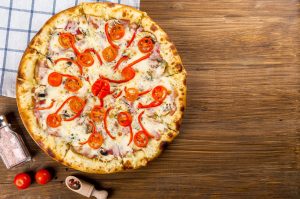 ---
At one time, the Red Hulk was the leader of Marvel's Thunderbolts. This crew consisted of Deadpool, Elektra, Agent Venom, and Punisher. Not a bad lineup right there and much better than the lineup that was given to the Winter Soldier when he took over the Thunderbolts. They were Fixer, Atlas, Moonstone, MACH-X, and Kobik.
Baron Zemo once again took over Marvel's Thunderbolts when he was out for revenge against the Punisher. His new team consisted of Moonstone, Ghost, Fixer, Radioactive Man, and Jigsaw. Finally, there was Mayor Wilson Fisk, whom we all lovingly know as Kingpin, who also had his version of Marvel's Thunderbolts. This group was comprised of Taskmaster, Mister Fear, Batroc the Leaper, Rhino, Star, Ampere, and Snakehead. What this means, in the big picture, is that Marvel's Thunderbolts, if it were to happen, has a lot of leeway as to who could represent the team.
VALENTINA ALLEGRA DE FONTAINE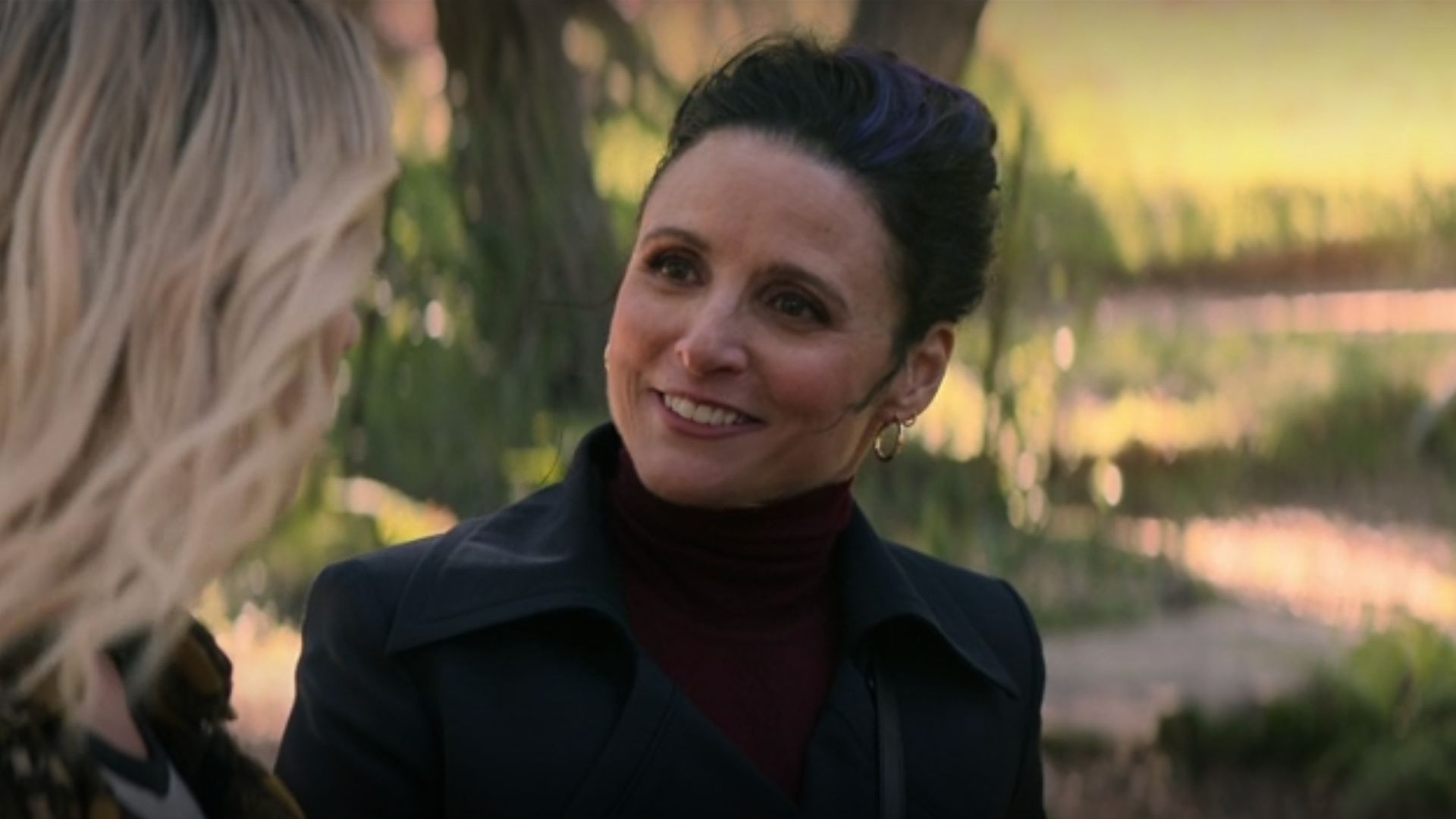 So, where exactly does the Contessa fit in? Well, we've seen Louis-Dreyfus' Contessa stick her nose into the doings of The Falcon and the Winter Soldier where she made a play to reel in John Walker (Wyatt Russell with major success). We also saw the Contessa make another surprise appearance at the end of Black Widow to stir up things between Yelena Belova (Florence Pugh) and Hawkeye (Jeremy Renner). It would not shock nor disappoint Marvel fans if the Contessa somehow played a big part in a Marvel's Thunderbolts movie or series. The way the studio has been building here character, this is one logical way to go here, especially considering some of the overlap with other productions.
BARON ZEMO
Daniel Bruhl's Baron Zemo was first introduced in 2016's Captain America: Civil War and then made a big splash in the Disney+ series The Falcon and the Winter Soldier. With Baron Zemo being the main player in almost everything Marvel's Thunderbolts related; it would be strange for Bruhl's Zemo not to be involved. We are sure that Daniel Bruhl would have no issue climbing back into Baron Zemo's costume. This is the most logical casting considering the connection to the original comic book. And it can't be a mistake that he was included prominently in the Disney+ series. Bringing him back into the fold does set up this Thunderbolts connection.
IS A FILM REALLY ON THE WAY?
As much as we want to give this a thumbs up, there are still too many questions and not nearly enough answers. It appears that the MCU has been dropping plenty of breadcrumbs that lead us back to the Marvel's Thunderbolts cabin in the woods, though no one in the MCU wants to come out and admit it. So far, there is no set production date, which means there is no director for the possible project.
We'd be guessing if we said Daniel Bruhl, Julia Louis-Dreyfus, Wyatt Russell, Florence Pugh, William Hurt (Thunderbolt Ross), or any of the other MCU characters we've seen are set to return. The strongest possibilities are both Bruhl and Louis-Dreyfus with the rest of the cast a big question mark. Only time, and Marvel President Kevin Feige, will tell.
WILL THE NEW MARVEL'S THUNDERBOLTS LEAD TO THE FEATURE FILM?
Just a few days ago, on May 25 to be exact, Marvel's Thunderbolts returned to the comics. Writer Jim Zub, along with artist Sean Izaakse, has once again breathed some life into the anti-hero superheroes, which again has started MCU fandom thinking bigger picture and that they may finally get to see the Thunderbolts on the big (or even small) screen.
The new comic sees Clint Barton (Hawkeye) running the show. He is joined by Monica Rambeau, America Chavez, Power Man, Persuasion, and Gutsen Glory. All six are on hand to move into New York City and be the protectors of the Big Apple in the aftermath of Wilson Fisk's war. If this new storyline to bring back Marvel's Thunderbolts is what pushes the team, in whatever form, into the MCU, then let's hope the comic goes over big.
Until that time, we'll keep an eye open for any new announcements. The MCU continues to drop their hints and we continue to eat them up. We are just hoping that some of these hints lead us right to Marvel's Thunderbolts front door.