Although Marvel's Guardians of the Galaxy has been in production for more than two weeks, there are still a lot of questions about the film's cast and narrative…especially when it comes to Rocket Raccoon and the treelike alien Groot. Marvel producer Victoria Alonso once said that Rocket Raccoon and Groot were going to be brought to life with a mixture of CGI and practical effects, but we still don't know who will give voice to the Guardians' two strangest characters.
During San Diego Comic-Con last week, director James Gunn shed some light on Rocket Raccoon, who Gunn said was his favorite member of the Guardians of the Galaxy. Gunn explained to MTV that Rocket Raccoon is the emotional center of the Marvel movie. Although Rocket is small in stature, he is big in personality and heart. Gunn said:
It's not about creating Bugs Bunny in the middle of The Avengers. It's about creating a character that's a little animal that's taken and experimented on, pulled apart and put back together again and implanted with cybernetics. He's half machine and half raccoon and he's a little gnarled, miserable pretty angry creature because there's nothing else like him and that's not easy to be.
It's going to be interesting to see Rocket Raccoon brought to life on the big screen. The best way to convey Rocket's emotional side is to cast the best actor available for the role. Rocket Raccoon is a tough guy, so when Vin Diesel was taking meetings with Marvel, many fans believed he would either play the supercomputer Vision or the lovable Rocket Raccoon.
There were rumors very early in Guardians of the Galaxy's pre-production that Jim Carrey and/or Adam Sandler would play either Rocket Raccoon and/or Groot. These rumors were all but forgotten when Marvel cast Chris Pratt as Star-Lord, Zoe Saldana as Gamora, and Dave Bautista as Drax the Destroyer. It's clear that Marvel is going for a younger cast with Guardians of the Galaxy, so it's unlikely Carrey or Sandler would fit in, especially now with Carrey's Kick-Ass 2 statements about a change of heart when it comes to playing violent movie characters.
Director James Gunn also confirmed that Guardians of the Galaxy will center on Peter Quill/Star-Lord as the film's protagonist. He provides a human connection for a movie set in outer space and populated by various aliens. He's described as "a U.S. pilot who ends up in space in the middle of a universal conflict and goes on the run with futuristic ex-cons who have something everyone wants."
Guardians of the Galaxy will also feature Benicio del Toro, Lee Pace, Karen Gillan, Michael Rooker, John C. Reilly, and Glenn Close as Nova Prime. James Gunn is the film's producer, writer, and director.
Guardians of the Galaxy will hit theaters everywhere on August 1, 2014, in 3D.
Article continues below headlines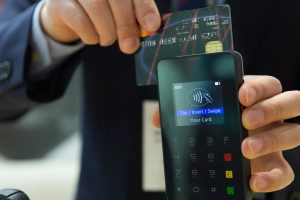 ---