To be or not to be? That is always the question when it comes to Spider-Man and his entry (in this case re-entry) into the Marvel Cinematic Universe (MCU). Will he or won't he? Spider-Man: Far From Home is getting a sequel and everything else is up for grabs. This is everything we know about the next Spider-Man movie, Spider-Man 3: No Way Home.
The Sony Pictures Universe Of Marvel Characters
Thankfully, the to be or not to be question has been answered with a resounding TO BE! Sony and Disney have put aside their squabbles (for now) and have come to a working understanding. Sony owns the movie rights to Spider-Man and all the associated characters like Venom, Doc Ock and so on, but Spider-Man will be allowed to cross over into the Marvel Cinematic Universe.
Meanwhile Sony will also be using Spider-Man to create their own interconnected universe of superheroes and supervillains. And, apparently, that universe has a name just like the Marvel Cinematic Universe. The Sony world of superheroes is officially called The Sony Pictures Universe of Marvel Characters, or SPUMC… which if you pronounce it is spumck. I don't know what a spumck is, but it sounds terrible.
While exact details have not been released it is known that Spider-Man will remain able to swing around in the better named Marvel Cinematic Universe (MCU) for at least Spider-Man 3. Marvel Studios president Kevin Feige remarked shortly after the agreement was reached saying Spider-Man is "the only hero with the superpower to cross cinematic universes, so as Sony continues to develop their own Spidey-verse you never know what surprises the future might hold."
However Feige's quote was from 2019 and it seems like something has definitely changed. In a post-credits scene for Venom: Let There Be Carnage, the titular anti-hero appears to cross over into the MCU. Eddie Brock and his symbiote find themselves inexplicably in a hotel room and on the TV is none other than Tom Holland's Spider-Man. So much for Spidey being the "only hero" able to cross cinematic universe."
Will the next Spider-Man Movie Be Spider-Man 3?
Spider-Man 3 already exists. That was the title of the last Sam Raimi directed, Tobey Maguire starring Spidey movie. They didn't use a number 2 on Spider-Man: Far From Home, to it's reasonable to assume they won't do that on the third movie in the Tom Holland as Spider-Man era.
Speculation was rampant for a while, with top contenders for the title of the third film including Spider-Man: Homesick and Spider-Man: Home Run. In February 2021, the actual title was finally revealed. As predicted, it continued the "Home" theme but in a way that sounds much more bleak than the other contenders — Spider-Man: No Way Home.
The Next Spider-Man Movie's Returning Cast
Who will return in Spider-Man 3? Here's what we know so far.
Article continues below headlines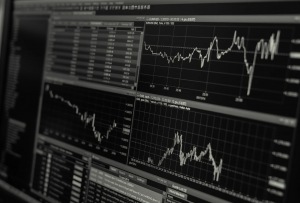 ---
Tom Holland – Yes, regardless of which studio is in charge, Tom Holland is coming back as your friendly neighborhood Spider-Man. His excitement toward the Spidey role is as infectious as it is hard to hide. "It's been five amazing years. I've had the time of my life. Who knows what the future holds? But all I know is that I'm going to continue playing Spider-Man and having the time of my life," he said.
Zendaya will return in Spider-Man 3 as MJ and Jacob Batalon reprises his role as Spidey's best pal Ned. Marisa Tomei will come back as Aunt May though Jon Favreau's role as Happy Hogan may not work out in this one as the relationship between May and Happy looks to be done.
How about Ned's summer fling with Betty Brant? Will Angourie Rice make an appearance as Betty and keep that romance going? We don't know.
Might Jake Gyllenhaal return as Mysterio in Spider-Man 3? Even though he appeared to die at the end of Far From Home, he is Mysterio, a villain full of tricks.
What about Michael Keaton's Vulture? He was last seen in the post-credit scene in Spider-Man: Homecoming with an ax to grind and a potential team-up working (more on that rumor later). He's also in the trailers for the upcoming superhero movie Morbius. There's a strong possibility he could show up.
Spider-Man 3's Confirmed New Cast members
Benedict Cumberbatch is confirmed to appear in Spider-Man 3 as Doctor Strange. Doctor Strange is expected to pay a pivotal role in the movie, a movie which will send Peter Parker spinning through the multiverse using the Doctor's powers.
Jamie Foxx will appear in Spider-Man 3 as Electro. He played the character in the Andrew Garfield led Amazing Spider-Man 2 from 2014. Thanks to the machinations of the multiverse he'll now appear with Tom Holland's Spider-Man.
Alfred Molina is in as Doctor Octopus. He last played the character in 2004's Spider-Man 2 opposite Tobey Maguire as Peter Parker. He'll return to face off against Tom Holland's Spider-Man thanks to the multiverse.
Thomas Haden Church will be reprising the role of Flint Marko aka Sandman, which he first played in 2007's Spider-Man 3. Sandman was only rumored to return initially, but the October issue of Empire confirmed the beachy menace would be back to menace a new Spider-Man.
Rhys Ifans is confirmed to be harassing Tom Holland's Spidey as the first bad guy to lock horns with Andrew Garfield's version in 2012's The Amazing Spider-Man. Like Sandman, the return of the Lizard was rumored with the release of the first Spider-Man: No Way Home trailer but it wasn't until the October issue of Empire that his appearance was confirmed.
Spider-Man 3's Rumored Cast
Andrew Garfield is heavily rumored to be part of the cast. He would be playing Peter Parker, the version of Peter Parker he played in The Amazing Spider-Man. Given that Jamie Foxx is in as Electro, it stands to reason that Garfield will show up.
Tobey Maguire has been widely rumored to be in Tom Holland's Spider-Man 3 for awhile. There's no official confirmation yet, but given that he's alpha villain Doc Ock is in the movie it would be weird if Tobey Maguire's Peter Parker didn't get at least a cameo.
Willem Dafoe is almost confirmed for Spider-Man: No Way Home, but not quite. His pumpkin bomb appears in the trailer for the film and his trademark maniacal laugh can be heard. But we have yet to actually see Dafoe as the Goblin or to get any other confirmation.
Kirsten Dunst is rumored to be part of the cast. However the cast is pretty full at this point and it wouldn't be a surprise if this turns out to be nothing but vapor. She last played Mary Jane Watson in Tobey Maguire's Spider-Man 3.
Emma Stone is rumored to be returning as Gwen Stacy, the version of Gwen Stacy which romanced Andrew Garfield's Peter Parker. As with Dunst, the cast is getting pretty full and it wouldn't be a surprise if this rumor turned out to be false. At best it's probably nothing more than a cameo.
Robert Downey Jr. has signed a deal with Marvel to appear in more movies and television shows as Tony Stark. One of those ideas has him mentory a new, female Iron Man as an A.I. But apparently that won't be the only way he returns. Word is that Robert Downey Jr. is set to appear in Spider-Man 3.
The appearance is rumored to be just a cameo. If he appears, it'll be as an A.I. version of Tony Stark. Presumably Marel is using this as a way to establish the A.I. Tony before they put him to work mentoring the character Ironheart on her TV show.
The good news here is that Marvel is not bringing Tony Stark back from the dead. It sounds like he's going to stay dead, and they've found a different way to keep Stark involved in the Marvel universe.
J.K. Simmons? Fans were excited to see Simmons briefly reprise his role as the loudmouth, Spider-Man hating J. Jonah Jameson in that very revealing post-credit scene in Far From Home. This may very well be the jumping-off point to get Spider-Man 3 rolling.
Spider-Man 3 Trailer
It took longer than most expected, but the first full trailer for Spider-Man: No Way Home finally dropped in August 2021. The preview opens on Peter and MJ on a roof, talking about the fallout of Parker's secret identity going public in the post-credits of Far from Home. Peter goes to Doctor Strange looking for help, and whatever spell the sorcerer casts manages to unleash some kind of danger from the multiverse, including enemies from previous Spider-Man films like Alfred Molina's Doc Ock. You can watch the trailer below.
Who's In Charge?
With the major success with the previous two Spider-Man movies (we are talking the new Spider-Man, not the original or the reboot, but the second reboot), Jon Watts will return for the third time. Smart play as he handled the first two with Spidey-like abilities.
Spider-Man 3's Release Date
This one is firm, for now. After the announcement that Sony and Marvel had made up, they also announced a date for Spider-Man 3: July 16, 2021. The release date has been changed a couple of times, but now looks solid at December 17, 2o21.
The Plot Of Spider-Man 3
At this point it is confirmed that the plot of the next Spider-Man movie will revolve around Tom Holland's Peter Parker tripping through the multiverse. The catalyst for this will be Doctor Strange and his already established multiverse bending abilities.
Wherever the plot takes Peter Parker, the world knows who Spider-Man is. This is a big change from the comic and any of the previous movies. Spider-Man has always had the luxury of his secret identity. But not anymore. That's sure to be the real heart of this story and what happens to Peter Parker.
Spider-Man's Popularity
How successful Spider-Man 3 will or won't be at the box office will at least in part be determined by how well the wall-crawler maintains his popularity among the movie going public. And according to a new, comprehensive survey of the American public, his earning potential is as big or bigger than ever.
The national survey conducted by the organization OnePoll discovered that while Superman, surprisingly, remains the most popular superhero; Spider-Man is a close second. Spidey beat out Batman who comes in at number three.
Here's the top ten…
Superman
Spider-Man
Batman
Captain America
Iron Man
Wonder Woman
Aquaman
Captain Marvel
Black Panther
Wolverine
It is perhaps worth noting however, that if you were to rank superheroes by their solo movie box office numbers the clear number one is Black Panther. He's followed by Iron Man, Captain America, Aquaman and then at number five is Spider-Man with Far From Home earning $1.1 billion.
The Future Of Spider-Man
The future of the Spider-Man franchise may end up being its past. Word is that Sam Raimi may be offered the job of directing the movie that comes after Spider-Man 3.
Raimi is currently directing the upcoming Doctor Strange in the Multiverse of Madness for Marvel. So he is already dipping his toes into this universe. And, of course, Raimi knows Spider-Man better than just about anyone having directed all three of the Tobey Maguire starring Spider-Man films. Many still rank his Spider-Man 2 not only as the best Spider-Man movie, but maybe as the best superhero movie ever produced.
Whether Raimi returns to Spider-Man or not will likely depend in large part on our Doctor Strange in the Multiverse of Madness does. Raimi has been out of the big blockbuster directing world for awhile, and probably needs to prove he still has the chops.
Replacing Tom Holland
Long term the future of Spider-Man may not be Tom Holland and it may not even be Peter Parker. After Spider-Man 3, rumor is that plans are already under way to replace Peter Parker in the Marvel Cinematic Universe with Miles Morales.
To play Miles Morales, the latest word is that Sony and Marvel are eyeing Myles Truitt to be Miles and take over as Spider-Man. 18-year-old Truitt is currently the star of the TV series Black Lightning.
The character of Miles Morales was introduced as Spider-Man in the comics and he's currently the star of the animated Spider-Man movie series Into the Spiderverse. But word is that Marvel wants their live action movies to be more diverse so they are heading in this direction according to this tweet from scooper Daniel Richtman…
"Love where the MCU is headed diversity wise. We had an all white 6 Avengers at first but down the line we'll get a black Captain America (Sam), Spider-Man (Miles) and Captain Marvel (Monica). Asian with Shang-Chi and Sersi and Muslim with Ms. Marvel and Blade."
Elaborating on his initial statement, Richtman later added in a tweet which he quickly deleted: "Sam replaced Steve, Miles will replace Peter down the line and Monica will replace her."
Since that initial report from Richtman we've begun to hear even more details about the studio's Miles Morales plan. Now word is that they're planning to make Miles Morales gay, as well. That's something that hasn't been explored with the Morales character in the comics, where he's strictly heterosexual. But reportedly Marvel studios wants a gay Spider-Man on screen once Peter Parker's time being the wall-crawler is done.
We've already had hints that the live-action Spider-Man movies may be heading towards bringing in Miles Morales. Spider-Man: Homecoming introduced Miles' uncle Aaron Davis who in turn referenced his nephew. And in the past, current Spider-Man actor Tom Holland has lobbied to have Miles character show up in his movies too.
Spider-Man At The Avengers Campus
For now though, Sony and Marvel have made up, Tom Holland is Spider-Man and Disney seems committed to making it work. They're even adding Spider-Man to their theme-parks and in a big way. Spidey will be the featured attraction when Disneyland's California Adventure opens its new Avengers Campus.
For those of you who are familiar with California Adventure settings, this new Avengers Campus is located where the A Bug's Life attraction once stood and very near to the Guardians of the Galaxy – Mission Breakout! attraction. Disney's goal in this venture is to create a Marvel Land for its fans.
Disney plans to have a life-like Spider-Man animatronic web swinging over Avengers Campus as people walk down below. Check out the video below of Spider-Man getting ready for his Avengers Campus debut with some amazing stunts.
Avengers Campus is scheduled for two phases. This first phase will swing fans right along with Spidey in Disney's first ride-through attraction that features the webhead.
Visitors will enter the Worldwide Engineering Brigade or WEB. Once inside, guests will be invited to test drive their latest invention they call the Web-Slinger vehicle. The vehicle allows riders, via their own hand gestures, to sling webs just like Spider-Man. The ride itself lets riders feel what it's like to have Spidey's superpowers while you help him collect the Spider-Bots that have gotten loose.
Spider-Man Spinoffs
While Spider-Man remains part of the Marvel universe for now, his movie rights are held by Sony where they've been creating their own separate superhero universe with movies like Venom and Morbius. Word is that part of their plan to bring their own universe of movies together involves Spider-Woman.
Marvel has officially hired Olivia Wilde to direct a secret project, as part of their push to increase diversity among their ranks. It's strongly hinted that this project will be a Spider-Woman movie.
Olivia Wilde was once best known as an actress but now she's pushing to become a director. In 2019 she directed her first feature, the movie Booksmart. Katie Silberman, who also co-wrote Booksmart, will write the script for this project.
Sony/Marvel currently developing a Spider-Woman film it's always possible they could find a way to get her to pop up in Spider-Man 3. But whether she shows up there or not, her day is coming and word is Sony knows who they want to play her: Alicia Vikander.
You know Alicia Vikander best from the most recent Tomb Raider movie where she played Lara Croft. She's also an Academy Award winner.
Sony's Spider-Woman movie is still in early development and they haven't locked Vikander up for the part yet. Still, don't be surprised if she pops up somewhere, maybe even in Spider-Man: No Way Home, wearing a Spider-costume.
Tom Holland
Tom Holland is Peter Parker and right now there is no Spider-Man: No Way Home without Tom Holland. He's been a huge cheerleader for the franchise and seems delighted to be part of the Marvel universe. But that doesn't mean he isn't going to do other work on the side.
In between Spider-Man movies, Holland is working on a movie called Cherry with The Russo Brothers. It's a crime-drama about an army medic with PTSD who gets addicted to drugs. Tom Holland is apparently totally transforming himself into someone else to play the character.
We just got our first look at him in Cherry and he couldn't look less like Spider-Man and more like a total, freaked out creep. Take a look…
Give me bright, happy, silly Tom Holland as Peter Parker in Spider-Man 3 any day.