Doctor Strange in the Multiverse of Madness is on the way. Previously, we saw Dr. Stephen Strange at the funeral of Tony Stark. It followed the epic battle that finally stopped Thanos and company from holding all of the Infinity Stones and basically laying carnage to the universe. It was part of a larger scene meant to put something of a punctuation point on the end of Marvel's Phase Three.
But Strange's real "moment" in Avengers: Endgame, and maybe in the entire Marvel franchise to date, was this:
Signaling to Tony that this was, in fact, the single iteration of events among the many millions that would actually lead to the destruction of Thanos and restore the universe to "normal". Sure, creating protective fields and moving things with your mind is cool and all, but seeing exactly how things are going to play out based on infinite human (and non-human) events sure is a handy trick to have up your sorcerer sleeve.
Now, having survived this intergalactic scourge, Strange and company have more stories to tell. There's a Doctor Strange sequel coming down the pike as part of Marvel's Phase Four which already kicked off with Spider-Man Far From Home and also includes the long-delayed Black Widow as well as other films like The Eternals and Thor: Love and Thunder along with shows releasing exclusively on Disney+.
The planned sequel is titled Doctor Strange in the Multiverse of Madness and we do have a number of different details on what to expect from this newest addition to the Marvel Cinematic Universe.
Doctor Strange 2's Super Bowl Trailer Filled With Easter Eggs, Hints, And Surprising Guest Stars
During the 2022 Super Bowl, a new trailer for Doctor Strange 2 premiered, designed to do exactly what it accomplished — get fans theorizing like wild. The new trailer is filled with more of everything — more action, more characters, and more hints at the different parts of Marvel's Multiverse we're bound to see in the upcoming sequel. We get what looks to be glimpses at a zombie version of Doctor Strange, some very Stark looking robots, and some kind of clandestine council that may or may not be Marvel's Illuminati. Perhaps most promisingly, a moment in the trailer features the unmistakable voice of Patrick Stewart — most likely as a variant of Professor X. The trailer has fans theorizing madly about Tom Cruise, Captain Marvel, the X-Men, and more. You can watch the trailer below.
Doctor Strange Faces Himself In First Trailer For Marvel
See Benedict Cumberbatch in the awesome trailer for Doctor Strange In The Multiverse of Madness below. The trailer was released shortly after his appearance in Spider-Man: No Way Home.
Doctor Strange In The Multiverse Of Madness Has Gone Through Major Reshoots
Should fans be worried? Marvel ordered major reshoots for the Benedict Cumberbatch sequel, leading many to wonder if the Sam Raimi movie is going to be okay.
Article continues below headlines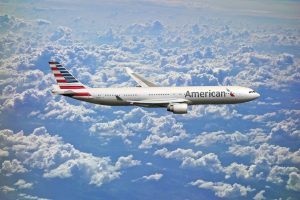 ---
Some outlets have reported that reshoots have turned Doctor Strange In The Multiverse of Madness into a "whole other movie". It's been reported that Marvel projects like Spider-Man: No Way Home and Loki on Disney+ are what have caused the reshoots. These stories dealt heavily with the Multiverse, as will Doctor Strange 2. It sounds like factors in these stories caused changes to the upcoming film. Hopefully, these changes will all be for the better, and the "whole other movie" will still make sense. With so many Marvel movies coming out all the time, it must be difficult to keep everything together and cohesive. It sounds like they're doing their best to make the best movie possible, which is ultimately good in the end.
What Doctor Strange 2 Is About
While specific, script-related, details for Doctor Strange in the Multiverse of Madness are few and far between, the title alone gives us a major clue about at least the setting. The Multiverse is a "place" but more importantly a plot/setting device used in Marvel Comics to give a wider "dimensional" view of different storylines. Essentially, the Multiverse as a concept posits that there are nearly infinite alternate realities that closely mirror the events and characters in the "real" Marvel world.
From a publication standpoint, this gave a wide berth to writers and creators in order to come up with new stories about either characters who closely resembled the originals OR a way to provide alternate timelines for different stories. Much how Strange saw nearly infinite realities that could end up taking place, the Multiverse allows for even more differences in how different characters take shape, their origin stories, how world events play out and really anything else in between.
From the Doctor Strange in the Multiverse of Madness title, we can make a basic assumption that Doctor Strange will begin exploring the Multiverse and we could be dealt with a number of different "What if…" scenarios along the way. That last part is speculation, but the title is just so clear that it doesn't take much of a leap to get to at least broad strokes of a potential story.
It would also fall into line with Marvel's development of, the appropriately-titled What If… series on Disney+ which simply asks that question. In the comics this was based on different storylines like "What if Captain America had been elected president?" or "What if Vision conquered the world? or "What if Spider-Man's Uncle Ben had lived?".
There are hundreds of different wormholes like these to dive down and Strange's adventures in the Multiverse would dovetail nicely with these potential storylines.
Tobey Maguire Returns As Spider-Man?
We've heard rumblings for awhile now that Marvel wants to bring Tobey Maguire back as Spider-Man, in some capacity. While he was brought back in 2021, fans are waiting to see if more is in store for the future. Now it seems like it may be happening. Word is that Maguire is in active negotiations to cameo in Doctor Strange in the Multiverse of Madness.
If this actually pans out we'd see the now 46-year-old Tobey Maguire as an aged Spider-Man in one of the numerous universes Doctor Strange will travel through, in the course of this movie. It's not expected that his appearance will be much more than a cameo, but it's going to be worth watching for. Tobey hasn't played Spider-Man since Spider-Man 3 way back in 2007.
Hugh Jackman As Wolverine?
Hugh Jackman has been adamant that he's done playing Wolverine. He's now 53-years-old and staying in that kind of shape is becoming difficult plus he feels that Logan was the perfect way for his iconic character to go out.
But Marvel wants him back, and they want him back badly. Word is that they are offering him a huge, huge pile of cash to put on the claws one more time for a cameo in Doctor Strange in the Multiverse of Madness. So far it sounds like Jackman isn't budging, but Marvel head Kevin Feige seems determined to get at least one Wolverine cameo out of him.
Doctor Strange in the Multiverse of Madness Returning Cast
Benedict Cumberbatch is back in Doctor Strange 2 for the lead role. Cumberbatch's casting has proven perfect, with a balanced effect of egotism and stoicism for a character who isn't exactly a core feature in the world of comic books.
From the original Doctor Strange and Avengers movies, Benedict Wong will come back in Doctor Strange in the Multiverse of Madness as Wong, Strange's right-hand man in the mystic arts.
Rachel McAdams will be returning for Doctor Strange In The Multiverse Of Madness. She's been spotted in the trailer, though only in the background so far.
And Chiwetel Ejiofor will also be back as Mordo, who decided at the end of the original movie to eschew his sorcerer duties. It would be interesting to see if he's something of an antagonist in this movie especially if he disagrees with how Strange has decided to use his powers.
But the biggest casting news around Doctor Strange in the Multiverse of Madness is that Elizabeth Olsen will play a big role as Scarlet Witch/ Wanda Maximoff. There's plenty of speculation around what this could mean with everything from her finding a new love interest to maybe even going evil in a different Multiverse.
Given that this could be something of a crossover with the WandaVision show on Disney+, I think the latter is unlikely, but can't be ruled out. Whatever the end result, there's heavy speculation that the events of WandaVision will factor heavily into what happens in The Multiverse of Madness. For a long time there was a heavy rumor that Benedict Cumberbatch would be appearing as Strange on the show, but that never happened. Some have speculated that's because the scenes were moved to Doctor Strange in the Multiverse of Madness.
There's also some speculation that Brother Voodoo and the Ancient One will have roles in Doctor Strange in the Multiverse of Madness. Voodoo would be a new addition to the MCU while the Ancient One was played by Tilda Swinton in Doctor Strange and Endgame. She, of course, died in the original Doctor Strange but when we start talking about time travel, or alternate universes, then basically all casting decisions and previous timelines are up for grabs. What's happened in the "past" doesn't necessarily have much influence over what can happen in this story.
And finally, the one villain that keeps coming up in rumors around casting, without any official confirmation is the character of Nightmare. Scott Derrickson (who we'll get to shortly) had hinted that he'd want to use this character in a sequel. He's long been an enemy of Strange in the comic books, operates in the Dream Dimension and has psychic abilities (among other things) that allow him to invade people's minds. If Doctor Strange is in fact visiting different dimensions and realms, it would make some sense to run into Nightmare at least somewhere along the way.
A New Team Behind The Scenes For Doctor Strange In The Multiverse of Madness
Scott Derrickson directed the original but has left the big chair and is instead slated to direct a movie adaptation of Stephen King's short story "The Breathing Method". Back in January, The Hollywood Reporter reported that Derrickson had left Doctor Strange in the Multiverse of Madness because of "creative differences" and would merely stay on as an executive producer. That left the seat open for a new voice to and vision to take over.
Most recently, Variety scooped that Sam Raimi was in talks to lead Doctor Strange in the Mulitverse of Madness. Raimi has now confirmed he's working on the movie. Raimi is a huge get for the flick having plenty of superhero experience already with the original, Tobey Maguire-led, Spider-Man trilogy (90%, 93% and 63% respectively on Rotten Tomatoes). Raimi just has a huge resume in general with other recent directorial work including Oz the Great and Powerful and Drag Me to Hell.
The original script was written by Derrickson along with Jon Spaihts (The Darkest Hour, Prometheus) and C. Robert Cargill. But none of those three are back. Instead, this latest is based on a script by Jade Halley Bartlett in what appears to be her first feature film writing credit. It's an interesting move considering Bartlett's previous Hollywood work "only" include acting roles in The Accountant and a TV movie called Cinnamon Girl. For such a seemingly big production, she's a relative unknown.
Replacing Benedict Cumberbatch
Benedict Cumberbatch doesn't have much time left on his contract with Marvel to play Doctor Strange. So the studio already has a plan underway to replace him and word is they'll introduce his replacement in Doctor Strange In The Multiverse of Madness.
According to WGTC the plan is to replace him with the character Clea, who will be his new love interest in Doctor Strange 2. She'll be the new Sorcerer Supreme whenever Cumberbatch hangs it up. While they won't actually call her Doctor Strange (that would be weird since Strange is actually the Doctor's real last name) she'll take over his job.
In addition to being Steven Strange's love interest she's also the niece of Dormammu. We'll see more about how she fits into the movie universe in Doctor Strange In The Multiverse of Madness.
Other Doctor Strange 2 Rumors
There are plenty of other rumors floating around right now about the Doctor Strange sequel, none of which officially confirmed but worth mentioning as different ways the movie could take shape. Cosmicbook reported that Emma Watson and Cillian Murphy could join the Doctor Strange in the Multiverse of Madness cast. The former would be in line to play Clea, a love interest to Strange with the latter possibly slated to play Nightmare.
Because Shuma-Gorath is a major villain for Doctor Strange in the comics, it's been rumored they may be the main villain for Doctor Strange in the Multiverse of Madness. Others have said there will be two villains: Scarlet Witch and an evil version of Captain America, played by Chris Evans.
Other sets of rumors according to include everything from zombies, to supernatural Avengers, to horror-themes, to Keanu Reeves having a role, to Loki making an appearance. There's a lot of latitude with how this movie is shaping up.
Doctors Strange in the Multiverse of Madness Release Date
Doctor Strange in the Multiverse of Madness is still a ways off. Plans to release it in 2021 were scrapped due to the COVID-19 pandemic. The movie was then given a release date of March 25, 2022, which has also since been cancelled.
The brand new release date for Doctor Strange 2 is May 6, 2022. Marvel has promised this one will stick. Here's hoping.
That gives plenty of time for other Marvel entities to give hints about what Strange and company have planned as well as adding folks to the lineup that could help add clarity to just how they'll use the Multiverse.
Doctor Strange Trivia
Actress Jessica Chastain was, apparently, originally offered a part in the first Doctor Strange movie. Her casting was revealed in a podcast on Heroic Hollywood in which the first film's writer, C. Robert Cargill had this to say…
"This is the interesting thing that Hollywood's starting to find out, is that a lot of the actresses out there want to be superheroes as much as the actors do. I know this happened with Scott [Derrickson]. He went to Jessica Chastain to get her on Doctor Strange, because we were considering her. She's like, 'Hey, look, this project sounds awesome, and I would love to do it. But I'm only going to get one shot at being in a Marvel film and becoming a Marvel character; and I trained in ballet, and I really want to wear a cape.' And that was the coolest rejection ever. She wanted to be in a Marvel movie, but she wanted to be the superhero, not the badass doctor Night Nurse."

— C. Robert Cargill
The character in question is Doctor Christine Palmer, who would go on to be played by Rachel McAdams in the first movie. In the comics the character goes on to become a hero called Night Nurse, which honestly is probably way too silly for these movies. If Chastain really wanted to hold out for an actual superhero, that was a good call. Maybe it'll still happen.