News has broken from The Hollywood Reporter that Fox has acquired the rights to Gumby. The rights were obtained from Joseph Clokey, the son of original Gumby creator Art Clokey. The deal includes title character Gumby and his horse Pokey. All other characters from Clokey's Gumby Universe are also included.
Fox is said to be 'reimagining' the historic green-claymation character for modern-day audiences. The Gumby slate will feature both live-action and animated content. Classic Gumby episodes will also be available on the Tubi streaming platform. Fox is planning to milk Gumby for all that it's worth, with the inclusion of promotional products and non-fungible tokens (NFT's).
For those who don't know, the green claymation character of Gumby first hit television screens way back in the fifties. With a series running from 1960 to 1969. A reboot occurred in 1988 called Gumby Adventures. As well as this, there was even a Gumby feature film, Gumby: The Movie in 1995. It would appear the bendy green fellow has the mark of longevity, and Fox will be hoping that this will help boost their plans for the character going forward. It remains doubtful that Gumby's original creators could have foreseen quite something like NFT's in the character's future, but it is 2022.
Across Twitter, users have reacted to the news in quite alarming fashion. Many taking a comedic take on Fox's purchase of Gumby and all of his friends. Fox will be hoping that the views shared by those below will not be widespread.
This particularly user doesn't appear to be too impressed with Fox's marketing strategy. Nor do they seem enthralled by the acquisition in the first place. It is a view that has been echoed by others.
This user appears to have a rather bleak view of Gumby at its very core. These aren't promising signs for Fox. However, it is worth noting that the adults taking to Twitter to craft witty and damning reviews of the news perhaps are not the target market. CEO of Fox Entertainment Charlie Collier has spoken to the press on the announcement and why the decision was made to acquire Gumby. Variety reported on the matter, with Collier quoted as saying, "Uncovering this gem, with its built-in awareness and affinity, and bringing it to Fox, adds meaningful value and creative possibilities to the IP itself and to multiple divisions of our company. Fox is proud to be home to these iconic characters. Welcome one and all."
Fox will be hoping Gumby gives them a chance to muscle in on kids entertainment. Last year, Netflix made a similar plunge when they took the plunge and acquired The Roal Dahl Story company. In the wake of the much-publicised sale of much of Fox's assets to Disney, Fox have been looking for content of their own to bolster their remaining stable. In recent years they have managed to acquire the studio behind Bob's Burgers, and have struck up deals with the likes of Hell's Kitchen's Gordon Ramsay.
Time will tell if the Gumby acquisition proves to be a success for Fox Entertainment. One fan has had one idea to boost the popularity of the character's resurgence, in the form of a casting choice. This gem of a reaction to Gumby was posted to Twitter.
Fox has made no official comment on whether Eddie Murphy will reprise his take on the character, made popular during the comedians time on Saturday Night Live. However, it is a long shot that the new imaging of Gumby will be going in this direction.
Article continues below headlines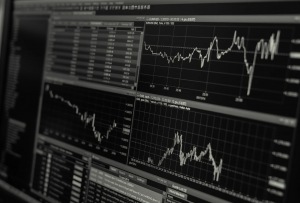 ---