Are you ready for The Rock to become a superhero? For several years, Dwayne "The Rock" Johnson has been talking about being in a film starring a DC comics character. Reports about this date back to Zack Snyder's 2016 film Batman v Superman, but Johnson had been too busy to fit Black Adam into his filming schedule–until now.
Here's everything we know about the Black Adam movie, including who will be in it, where it fits in the DC Extended Universe, who is working behind the scenes, and most importantly: when we can expect to see Black Adam in theaters.
Black Adam Delayed To October
In March 2022, disappointing news came for not only Black Adam, but a whole bunch of high profile Warner Bros. films including many DC Comics adaptations. Black Adam's release date has been pushed back from July 29, 2022 to October 21, 2022. Additionally, DC League of Super Pets was pushed back from May to Black Adam's old release date, and the release dates for both The Flash and Aquaman and the Lost Kingdom were pushed into 2023. The only film to get some good news in the announcement was Shazam! Fury of the Gods, which has been moved up from its 2023 summer release to December 16, 2022. While the studio didn't give an official reason for the changes, Deadline reports that the delays are Covid-related.
Sizzle Reel Delivers First Look At Justice Society
In February 2022, Warner Bros. delivered a wonderful sizzle reel of what, at the time, represented its 2022 slate of DC Comics related films. Among other things, it included the best look yet we've gotten at Black Adam, including our first looks at the Justice Society. There are shots featuring Pierce Brosnan as Doctor Fate, Noah Centineo as Atom Smasher, and Aldis Hodge as Hawkman. You can watch the sizzle reel below.
When Will Black Adam Be Released?
Black Adam was set to be in theaters on December 22, 2021, however that date was scrapped due to COVID-19 lockdowns. As of July 2021, filming has officially wrapped and the movie was given an official release date of July 29, 2022. However, in March 2022 Warner Bros. revealed many of their upcoming high profile films were having their theatrical releases pushed back, including Black Adam.
Black Adam releases in theaters on October 21, 2022.
Black Adam Promotion
As part of DC Fandome, The Rock released a concept trailer for Black Adam. It's our first-ever look at what they're planning for the movie. Here it is…
To go with the trailer there's this amazing concept art, showing what you can expect from The Rocks' Black Adam…
Expect more amazing images as the movie begins shooting.
Article continues below headlines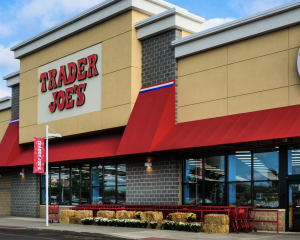 ---
Black Adam's Cast
Dwayne "The Rock" Johnson will be playing Black Adam, the anti-hero and greatest enemy of Shazam's Captain Marvel.
Johnson has been talking a lot about the film and has hinted that he believes other members of the Justice Society of America (JSA) will be joining the film. This could mean heroes like Wonder Woman or Batman that we've seen in other DCEU movies, but could also mean we see lesser-known characters like Hourman, The Flash, or Hawkman.
Eventually, there will likely be a crossover with the Shazam! films starring Zachary Levi. Black Adam has been mentioned several times in the Shazam! movie, without ever appearing. Several people involved in the films have said they believe we may not see that happen until the third Shazam! installment.
Noah Centineo has been officially cast in Black Adam as Atom Smasher. How Atom Smasher will fit into the plot is currently unknown, but we know he's a big part of the story. Centineo has been a rising talent for a while and was most recently seen in To All the Boys: P.S. I Still Love You.
Aldis Hodge has been cast as Hawkman.
Sarah Shahi has joined the cast. She is playing Adrianna Tomaz, which many believe confirms that she is playing Isis, a superhero known as Black Adam's love interest in the DC comics.
Pierce Brosnan has been cast as Doctor Fate in Black Adam. He, along with the group above will begin to form the Justice Society of America. There is already talk about standalone stories for these folks within the DC Extended Universe and it's very likely that this is just the beginning for many of these characters.
Brie Larson
Word is that Warner Bros. is trying to lure Captain Marvel star Brie Larson away from Marvel to join the DCEU. They want her to play Lady Blackhawk and reportedly if they get her Brie would maker her DC debut in either Black Adam or a Justice League of America movie further down the road.
Lady Blackhawk is a character first introduced to DC Comics back in 1959. A second version of the character was debuted in 1988. She's a pilot who becomes part of a famed WW2 unit called the Blackhawks, only to become lost in time. She has no superpowers, so she's sort of like Black Widow and Captain America combined into one character.
The Team Behind The Rock's Superhero Movie
Dwayne Johnson has been very involved in the publicity for this production already. He announced the director for Black Adam on Instagram as Jaume Collet-Serra, a Spanish filmmaker Johnson worked with in the past on the action movie Jungle Cruise, which releases to theaters and on Disney+ with Premier Access on July 30, 2021.
As a director, Jaume Collet-Serra has also worked on the films Orphan (2009), Unknown (2011), and The Shallows (2016).
Speaking about Jaume Collet-Serra, Johnson has said that he's been impressed with the director's passion and work ethic, and that he is going to give the fans "something very cool and special" with Black Adam.
As far back as 2017, Dwayne Johnson had publicly confirmed that Adam Sztykiel was working on a script for Black Adam. In the past, Sztykiel wrote the film Due Date (2010) and Rampage (2018), another film starring Dwayne Johnson.
The Plot Of Black Adam
Both Dwayne Johnson and Hiram Garcia (the film's producer) have given interviews discussing the plot, without actually telling us much of anything beyond the fact that Black Adam is Captain Marvel's greatest enemy.
Multiple sources claim that Black Adam will include other DC comics superhero characters. In particular, word is that the movie will feature Hawkman heavily. In fact, Hawkman may end up being the co-lead alongside Black Adam, in the film. WB set out to cast a male actor in his 30s to play Carter Hall, Hawkman's real-world name. Eventually, they announced that they found Hawkman in Aldis Hodge.
The female lead in the film is believed to be Isis. She's Black Adam's love interest in the comics. Isis is a superhero and also an Egyptian goddess. That fits right in with all the god mythology already established by the Shazam! universe.
Other heroes rumored to show up in the film include Atom Smasher, Stargirl (played by a different actress than the one working Stargirl TV series), Doctor Fate, and Hawkgirl. Rumor has it that The Flash (the Jay Garrick version not the character from the Justice League movie) and Green Lantern (Alan Scott version, not the version from the Green Lantern movie) are being considered to show up.
Black Adam Production
The script has been written and filming was meant to begin in 2020. According to Dwayne Johnson's Instagram, shooting was all schedule to begin in the summer of 2020.
The Rock updates his Instagram frequently and is a great place to follow along and see where production is at, at least from his experiences with the film. Currently, he has been updating about his workout routine. He has always been famous for having an intense workout schedule, but he appears to be stepping things up for the superhero movie. In fact, he updated several times throughout 2020 and early 2021 to say that he was getting in the best shape of his life for filming Black Adam. It's what he used his lockdown time for.
While he didn't share much in the way of character photos while filming, he did use Instagram to keep fans updated on his Black Adam experience. When he was finally done on the set in July 2021, he shared this emotional speech on his Instagram.
As updates for the DC movie continue to roll in from Dwayne Johnson, he's made his catchphrase for the movie clear, frequently ending his Instagram posts with the promise that, "The hierarchy of power in the DC UNIVERSE is changing."
Fitting In To The DCEU
The DC Extended Universe (DCEU) is picking up steam with audiences again. In recent years, they've released a series of films lighter in tone and their profits have reflected that they may have found a better track for their films. Wonder Woman (2017) earned $821.8 million worldwide, Aquaman (2018) earned $1.02 billion worldwide, and Shazam! earned $364 million worldwide. This combined with the success of movies like Venom and Joker, starring morally dark characters/bad guys/anti-heroes, brings us to Black Adam.
So Warner Bros. is taking another stab at turning this all into a connected universe again, a universe that will eventually result in another Justice League movie. Harley Quinn was regarded as one of their flagship characters and was going to figure prominently into this new DC Universe, but after the flop of Birds of Prey, they're ready to give her slot to someone else. That someone else is The Rock's Black Adam according to this source.
Word is that the WB wants The Rock to take the slot they were going to give Harley Quinn in their universe. Word is they may even end up having him lead the Justice League, though apparently, that spot may also go to Robert Pattinson's new Batman. It makes sense. If you can make the biggest movie star in the world (The Rock) then you do it. It doesn't really matter what character he's playing, he's Dwayne "The Rock" Johnson.
It will be interesting to see how they handle the tone of Black Adam. Dwayne Johnson's public persona as a tough but happy man seems like a smart casting choice to walk this line.
In terms of how Black Adam the movie itself will fit into the DCEU, we know that it will take place in the same storyline as Shazam! since it's already been established these characters are in the same world. Outside of that, the DCEU has diverged so their stories no longer all take place in the same world like we've come to expect with Marvel. For example, the world for Joker does not seem to be the same as the upcoming Batman film or the Wonder Woman movies even. This doesn't mean there isn't room for crossover with Justice Society America (JSA) characters in the DC Extended Universe, it just means it isn't firmly established what we can expect to see.
If you've seen Shazam! then you know Superman, or at least his torso, makes a cameo at the end of the film. That cameo was originally supposed to be Henry Cavill as Superman, but it didn't work out. Word is that may change for Shazam! 2, and part of the reason for it is that The Rock wants to fight Superman.
The rumor going around is that Henry Cavill will put his blue tights back on for a Shazam! 2 appearance. This is in spite of the fact that Cavill has been pretty public about being done with Superman. So it may seem far-fetched, but, The Rock is the biggest movie star in the world and he has publicly stated he wants his Black Adam character to fight Superman. When you're The Rock you can get Hollywood to pay enough money to get what you want.
It may help that Henry Cavill's manager is actually The Rock's ex-wife. If Dwayne Johnson wants a Black Adam v Superman battle to happen, he has a connection. And if that's going to happen, they'll probably want to start setting it up in Shazam! 2.
First Look At Black Adam
At the DC Fandome event over the summer, we actually got our first look at one of the opening scenes from Black Adam. It involves a group of explorers and soldiers who've stumbled upon the crypt for the character. They wake him up and all of a sudden, it's game on. Check out the first released scene.
You can see from this first look at the character is shaping up to be extremely powerful. Between the bullets flying off him to him just catching one in his fingertips, Black Adam will be a force to be reckoned with.