The Batman is a film phenomenon the likes of which has not been seen in years, and is only (currently) outmatched by MCU rival Spider-Man: No Way Home. Despite a fraught development process that saw the loss of a major star and discarding an entire script (more on that below), the ongoing Covid-19 pandemic that threw the theater industry into scrambling disarray, and some very weird comments about Kurt Cobain as Batman, Matt Reeves' film has managed to become a genuine blockbuster. Box Office Mojo is currently listing its combined domestic and global gross as nearly half a billion dollars, in less than two weeks in theaters. So obviously, the question is: when can I watch The Batman on HBO Max?
A fair question. In the last couple of years, moviegoers have grown accustomed to being able to watch first-run films from the privacy and relative safety of their own homes. As the dominance of various streaming platforms grows ever stronger, major studios are pivoting to releasing more and more new content there either exclusively, simultaneously, or as soon as possible. While that might anger noted celluloid film enthusiast Christopher Nolan to no end, it seems to be where the industry is going. So here's what we know about The Batman coming to HBO Max.
When The Batman Will Be On HBO Max
The Batman will officially appear on HBO Max for streaming on April 18, 2022. The movie will also play on HBO Saturday, April 23 at 8 PM EST.
Why wasn't The Batman on HBO Max from the start? In response to various controversies and industry confusion about the whens and whys of releasing new films on HBO Max, WarnerMedia CEO Jason Kilar announced last year that all theatrically released Warner Bros films would get a minimum 45-day run in theaters before being added to their streaming platform. That means Fantastic Beasts: The Secrets of Dumbledore, Aquaman and the Lost Kingdom, and that weird Willy Wonka origin story that makes Timothee Chalamet look like Oliver Twist will all have to wait that long. And unsurprisingly, Warner Bros is eager to get The Batman to HBO Max for those valuable streams and accompanying new subscribers. The 45-day window puts the release date at April 19, so the newly announced date of April 18 gives it just a moment sooner.
In a somewhat more embarrassing moment for WarnerMedia corporate, it appears that their schedule of upcoming HBO Max releases was accidentally posted online before the official announcement came out. While it was quickly removed and scrubbed from their site (doubtlessly while a roomful of executives frantically clawed at a big red "STOP" BUTTON), the Internet does not forget. It confirms the earlier suspected date of April 19. Check it out: 
What Was Up With The Batman's Theatrical Release
Similar to many other releases of the last couple of years, The Batman had a lot of issues before making it to theaters, let alone HBO Max. After principal photography began on the film in January of 2020, it was first scheduled to be released on June 25, 2021. It was delayed due to Covid concerns (which lost it the coveted early summer slot blockbusters usually shoot for), with a new date being scheduled for October 1, 2021. That came and went with a number of new Covid variants and restrictions, until it finally met wide release on March 13 of this year. It was also notable for being the first Warner Bros production to not simultaneously be released in theaters and HBO Max.
The release became even more notable when major US theater chain AMC announced they were performing an "experiment" by offering "premium" seats for The Batman in their locations, which is to say they were "charging more money" in order to "make more money." AMC also commented that this was standard practice in Europe, roughly the corporate equivalent of "my girlfriend goes to school in Canada."
How Did We End Up With Matt Reeves' The Batman
Matt Reeves' The Batman was not intended for HBO Max release, but it was not originally intended at all. The project had its roots in the first iteration of Warner Bros' attempt to compete with Disney's MCU by building a shared DC universe of films under the supervision of director Zack Snyder. That did not exactly work out, and apparently, the experience soured Ben Affleck on playing a superhero for the second time.
The initial plan had been to release a post-Justice League solo Batman movie, with Academy Award winner Ben Affleck, starring, directing, and writing the movie. After Affleck dropped out of the project (and it seems will be exiting the DCEU entirely soon), Matt Reeves was brought on board and offered the script. He opted to not use it and start from scratch. After that, we can assume he and Robert Pattinson silently listened to Nirvana for several hours and then got to work.
Article continues below headlines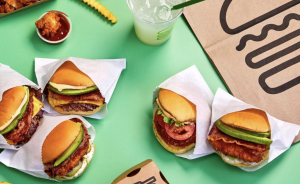 ---
When Can We Expect The Batman 2
When a film is as successful as The Batman, you both expect it to be on HBO Max as quickly as legally possible and for studio executives to be demanding a sequel as quickly as possible. While a Matt Reeves and Robert Pattinson The Batman 2 has not been totally confirmed as of yet, it seems absolutely inevitable. Reeves has been somewhat coy whether the inclusion of Barry Keoghan as The Joker near the end of the film indicated he would be the antagonist of a sequel, c'mon. He is going to be. There are also rumors of casting for Harley Quinn, and of course, Nicolas Cage weighed in with his own thoughts on how he should be in the film.
What Else Is Happening In The Franchise

If you absolutely, positively cannot wait for The Batman on HBO Max on April 19 or even longer for a sequel, you are in luck. The DCEU currently has three actors officially playing Batman, with Robert Pattinson in The Batman, and Ben Affleck and Michael Keaton returning to the role for the upcoming The Flash movie. Also, Diedrich Bader is voicing him on the Harley Quinn animated show. A Batgirl standalone film is currently in production to be released directly to HBO Max, and streaming series featuring the Gotham City Police Department and Colin Ferrell's prosthetics as The Penguin are being developed.