The very first Scream was released in movie theaters in 1996. A horror hit, the fifth movie was released in movie theaters in January 2022. It's true that the slasher genre is known for continuing with sequel after sequel. However, the Scream franchise has seen huge gaps between releases, making many audiences below the next one would never happen, until eventually, it did. Will the same be true for Scream 6?
Here's everything we know about Scream 6 so far. This page will be regularly updated as more is known.
The Fate of Scream 6 Is Decided
As of January 2022, a sequel had not been confirmed. However, there were a few big reasons for fans to believe Scream 6 would happen. For one thing, writer Kevin Williamson did an interview with Bloody Disgusting where he shared that when working on Scream 4, there were plans for five and six. A lot of the story ideas he shared had since changed, but this hinted that the idea of a sixth movie was there very early on.
Then there was the 2022 story itself. The movie heavily hinted that there was a future in the franchise for the characters. While it ended in a way that could have been the finale, there was reason to believe they were moving forward with more. And that was the next reason to believe that Scream 6 will happen–how the fifth one did at the box office and with critics.
Finally, in the beginning of February it was confirmed — Scream 6 is on the way. As reported by THR, Paramount and Spyglass liked what they saw with the reception from Scream 5 and they want some more. Tyler Gillett will return to direct, and likewise the writing team of James Vanderbilt and Guy Busick will be putting the script together. There's no release date yet, but production is scheduled to begin in the summer of 2022.
How Did The 2022 Movie Do?
Shortly after its January 2022 release, Scream had a Rotten Tomatoes critic rating of 78% and an audience score of 82% with over 1,000 reviews. Audiences were nervous about this latest installment. That was in large part because the first four movies were all helmed by famous horror director Wes Craven, and he has since passed away. With two directors new to the franchise behind the wheel, fans had cause for concern, but reviews have shown it holds up to the task.
January is known to be a slow month at the box office, but fans showed up in 2022 for Scream. The movie brought in $36 million at the box office during its first four days in movie theaters, which was a very promising start. It seems the franchise has been reinvigorated with the new installment, helping to guarantee a Scream 6.
Will Neve Campbell Return?
Neve Campbell has been known for a lot of roles over the years, but Sidney Prescott is a standout part. She's played the role across five movies, where she's become a horror icon set to rank alongside stars like Jamie Lee Curtis. But will Neve Campbell return for Scream 6?
This paragraph contains spoilers for Scream (2022). It's possible for Neve Campbell (who plays Sidney Prescott) and Courtney Cox (who plays Gale Weathers) to return for Scream 6. In the fifth movie, David Arquette (who played Dewey) tragically died, so of the trio, he won't be returning. However, the movie itself suggests it's possible for Scream 6 to happen without bringing back the original cast. It seemed like Sidney and Gale passed the torch onto the younger generation, allowing a sixth movie to happen without them. However, no one expected there to be a Scream 4, let alone the 2022 movie, with the original cast involved. It's entirely possible that Neve Campbell and Courtney Cox will be in the sixth movie, just in much smaller roles. For now, this is only speculation. While Scream 6 has been officially announced, there's no word yet on the cast.
Article continues below headlines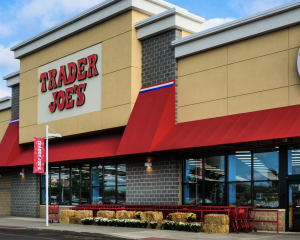 ---
What About Courtney Cox?
The Friends star has been part of the Scream franchise since the very first movie. As of the most recent movie, Courtney Cox is also one of the small few who have made it through the series alive. So even though she was shot and lost her former husband Dewey (real-life former husband David Arquette), there has always been the strong possibility her character, reporter/author Gale Weathers would return. 

Happily, Courtney Cox recently confirmed on ​​the Just for Variety with Marc Malkin podcast that she would indeed be returning for the upcoming Scream 6. At that point, she had just received the script but sounded ready to dive back into the character. 
Will They Call It Scream 6?
The Scream franchise currently has a strange titling pattern. The first one was titled Scream, then there was Scream 2, 3, and 4. Instead of sticking with this plan for the fifth film, they simply titled it Scream. Why? Well, screenwriter Kevin Williamson had this to say about the title for the fifth movie:
Well, it was always Scream 5 because it's the fifth one…So I think we just threw that name out, but I don't think they ever seriously were going to call it a Scream 5. I don't think anybody wanted to see the number five after something. You'd have to ask them – Paramount or whoever, but I think taking the 5 off and calling it Scream (works) because it's brand new. There's the legacy cast, and how they infuse this new world and there's this whole new generation and a new cast of characters that are extremely fun.

Kevin Williamson
So that will happen with Scream 6? Fans will likely keep calling it that, because it is the easiest way to distinguish the movies and know what people are talking about. As for what the studio will do, it seems unlikely that they'll give it that for an official title now. Maybe they'll call it Scream Again or Scream Returns. It seems like they've set themselves up to make it difficult for themselves this time around, but fans will likely keep it simple unless they come up with something pretty amazing.
When Is Scream 6's Release Date?
When can fans expect to see the return of Ghostface for Scream 6? The sequel was confirmed in February 2022, with production scheduled for that summer. Just recently, Paramount announced that the upcoming Scream movie will be released on March 31, 2023. So, in likely less than a year, there'll be some more brutal killings in Woodsboro to look forward to!

But seriously, if the last few years have taught us anything, it's that film release dates are highly subject to change. So we'll take Paramount's announcement with the tiniest grain of salt, but plan on March 31, Scream-heads.