Star Trek: Strange New Worlds is officially coming and on February 24, 2020 we were the very first outlet to report that Captain Pike and the Enterprise is one of the two new shows being added to the Star Trek universe by CBS. Our scoop was officially confirmed by CBS on May 15, 2020.
We got our original exclusive scoop from two different sources which confirmed that CBS was working on a show about Captain Pike and the crew of his NCC-1701 Enterprise. At the time our source told us the series would follow Captain Christopher Pike and his crew as they take the Enterprise out on a new five-year mission to explore strange new worlds. That story is now totally confirmed.
Here's the cast chiming in on the official announcement of the show…
What Are They Calling It?
In lieu of an official title for the show, we've been calling it Captain Pike And The Enterprise. However CBS has now announced the series official title and it's Star Trek: Strange New Worlds.
It's the perfect title choice for a show that fans hope will Boldly Go where no one has gone before.
Strange New Worlds In Production
The latest update on the status of Star Trek: Strange New Worlds comes from Star Trek's current head honcho Alex Kurtzman, who confirmed that the show is still in production. He said they're planning to begin shooting the series in 2021. While that proved true, a release date is still unknown. The earliest possibility is in 2022.
Here's the full quote from Kurtzman talking to Gold Derby…
I think everybody in the world is dealing with some issue of logistical challenges from COVID, from the minor to the radically extreme. We have been running all of our writers' rooms on Zoom. The silver lining is that we have actually been able to get quite ahead in scripts for upcoming seasons of Discovery, and Picard, and Strange New Worlds—which is going to be shooting next year—and Section 31.

– – Alex Kurtzman
The Plot Of Star Trek: Strange New Worlds
Scripts for Star Trek: Strange New Worlds are still in the early development stages, but the cast and producers have started sharing information about where the series will go.
Talking to Deadline, Star Trek EP Alex Kurtzman confirmed what we've all been hoping for: that Strange New Worlds will return to the planet of the week formula last used on The Next Generation and, better still, will return to the optimism that used to be the whole reason Trek exists.
Article continues below headlines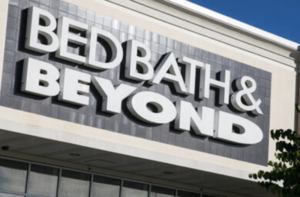 ---
Kurtzman explains…
"I think Strange New Worlds, under the guidance of Henry Myers and Akiva Goldsman, it's going to be a return in a way to TOS [Star Trek: The Original Series]. We are going to do stand-alone episodes. There will be emotional serialization. There will be two-parters. There will be larger plot arcs. But it really is back to the model of alien-of-the-week, planet-of-the-week, challenge-on-the-ship-of-the-week. With these characters pre-Kirk's Enterprise… I think what people responded so much to in all three characters is this kind of relentless optimism that they have. And that they are at the young phase of their careers."
Finally. Someone gets it.
Speaking as part of Comic Con @Home each actor shared information on where their characters are going next.
Ethan Peck on Spock: "Spock's interaction with Michael Burnham is essential to transforming Spock from somebody who's been born on Vulcan, that is half-human, that has been taught to be Vulcan, and I think Michael Burnham gives him the permission to be human and teaches him what it is to be human… So essentially [that's] the development of Spock as we follow along the conflict between his emotion and logic, going forward to when we first see Leonard Nimoy in The Original Series. So it's a huge character point for me and will dictate a lot of behavior for Spock because of his interaction with Michael Burnham."
Anson Mount on Captain Pike: "I think the biggest thing, obviously, was seeing my future, and when you see how it's all gonna end and it's not gonna be pretty and what do you do with that… So I think ultimately the question becomes how do you move forward and then… I think he's probably going to wrestle with how can he best utlize the rest of his life for the good of the world, the universe."
Rebecca Romijn adds that Star Trek: Strange New Worlds will explore how Pike, Spock, and Number One as a trio deal with "Surrendering to the unknown".
Responding to Romijn Anson Mount adds, "That's probably a very important point… He's probably not thinking about it as a team yet because he's wrestling with it himself. But I hope that he's going to let other people help him wrestle with it."
The People Making Star Trek: Strange New Worlds
Star Trek: Strange New Worlds is being created by Akiva Goldsman who also wrote the series premiere from a story created by himself, Alex Kurtzman and Jenny Lumet.
In a great piece of news, Star Trek icon Jonathan Frakes has been brought board to direct some of Star Trek: Strange New Worlds' episodes. Frakes is best known for playing Commander William T. Riker on Star Trek: The Next Generation, but since then he has become a highly successful director. He helmed the best Next Generation movie in First Contact, and has since then been everywhere directing television shows, including but not limited to Star Trek shows like Star Trek: Discovery, Star Trek: Picard, and even The Orville.
Jonathan Frakes himself revealed the news to SyFy wire saying, "I've been asked to direct, and I'm looking forward to it very much."
CBS says that Akiva Goldsman, Alex Kurtzman, Jenny Lumet, Henry Alonso Myers, Heather Kadin, Rod Roddenberry, and Trevor Roth will all serve as executive producers on Star Trek: Strange New Worlds.
Of the new show Akiva Goldsman says, "This is a dream come true, literally… I have imagined myself on the bridge of the Enterprise since the early 1970s. I'm honored to be a part of this continuing journey along with Alex, Henry, and the fine folks at CBS."
CBS and Star Trek: Strange New Worlds Executive Producer Alex Kurtzman, had this to say about the new show: "When we said we heard the fans' outpouring of love for Pike, Number One and Spock when they boarded Star Trek: Discovery last season, we meant it. These iconic characters have a deep history in Star Trek canon, yet so much of their stories have yet to be told. With Akiva and Henry at the helm, the Enterprise, its crew and its fans are in for an extraordinary journey to new frontiers in the Star Trek universe."
Captain Pike's Strange New Worlds Crew
Anson Mount is back in Star Trek: Strange New Worlds as Christopher Pike, captain of the U.S.S. Enterprise.
Ethan Peck will return as Lieutenant Spock, the Enterprise science officer.
Rebecca Romijn will reprise her role as Number One, Captain Pike's first officer aboard the Enterprise.
TOS Crew Rumored For Pike's Strange New Worlds
In addition to bringing back the crew members that appeared with Captain Pike on Star Trek: Discovery, we're hearing rumors that they may bring in the entire Original Series crew. Those rumors have come from several sources but the latest is from The Cinema Spot where they say this is part of a larger plan to launch a new project with the TOS crew recast.
A rumor indicating Uhura specifically is involved comes from this source, the same source which previously confirmed our Captain Pike and the Enterprise scoop, when we were the first to report it back in February.
In the past we've only seen Nyota Uhura on Captain Kirk's Enterprise. But we don't really know a lot about her history, at least in canon. It's possible that she could have been on the Enterprise before Kirk took command, in much the same way Spock was there. But it really makes no sense to have more than one TOS character on Pike's Enterprise and the potential for disaster here is huge.
Speaking of disaster…
James T. Kirk On Captain Pike's Enterprise?
The most heavily rumored possibility is that James T. Kirk may show up on Captain Pike's Enterprise. Over at The Cinema Spot, where they confirmed our scoop from two months ago that Strange New Worlds is happening, they also found a source who told them the production is planning to have Kirk make an appearance.
When James T. Kirk shows up, proven scooper Daniel Richtman says CBS is considering changing Kirk to make him bisexual. Kirk, perhaps more than any character in the history of science fiction, was very much defined by his extreme heterosexuality. Changing him to be into men and women would be pretty drastic, but it also might give them a way to explore the Spock/Kirk gay relationship fantasized by erotic fan-fiction writers over the years.
William Shatner has even given the idea of making Kirk bi his blessing saying…
Additionally WGTC claims that not only will Kirk show up on the series, but the plan is to have his appearance lead into a spinoff show where Kirk and Spock are teamed up.
Other Kirk-based rumors flying around include the idea that CBS is interested in casting Jake Cannavale to play the role of a young James T. Kirk. Jake Cannavale was most recently seen on The Mandalorian where he played a backstabbing bounty hunter who briefly teams up with the Mandalorian.
According to canon established on the original Star Trek series, during the period Captain Pike is in charge of the Enterprise James T. Kirk should be a young Lieutenant serving as helmsman aboard a starship called the U.S.S. Farragut. Of course, the Kelvin Timeline movies already jettisoned that backstory out an airlock, but the Kevlin movies take place in an alternate universe and really should have nothing to do with the timeline Captain Pike and the Enterprise takes place in.
It's possible that in Star Trek: Strange New Worlds Enterprise could encounter the Farragut and that Kirk may only make a brief appearance as the member of that ship's crew. If so, that could totally work, but it's going to be tempting for CBS to give him a bigger role than a random Lieutenant on some other starship deserves. And if they're actually planning on turning his appearance into a spinoff… that's a pretty terrible idea.
The History of Captain Pike
For those less familiar with Star Trek lore, Captain Kirk was never the first Captain of the NCC-1701 Enterprise. There were actually two before him: Robert April was the ship's first captain, Christopher Pike was her second captain, and James T. Kirk was her third and final master.
Pike was first seen on screen in the unaired pilot for the original Star Trek. There he was played by actor Jeffrey Hunter. The studio wasn't happy with that pilot, so Gene Roddenberry recast and came up with Captain Kirk. But Pike continued on as part of Trek canon, appearing in the Kelvin-verse reboot movies (played by Bruce Greenwood) and recently resurfacing on Star Trek: Discovery as a major part of the show in season 2.
Recently Anson Mount played Captain Pike on Star Trek: Discovery and the actor struck a chord with fans in the role. After one season the Discovery's story has moved in a different direction. That leaves Captain Pike and his crew aboard the Enterprise in a completely different time period for Star Trek: Strange New Worlds. With the Pike character free to move away from Discovery, Trek fans clamored for a spinoff. CBS heard what fans wanted and now at last they're giving it to them.
More Details On Captain Pike In Star Trek: Strange New Worlds
Alex Kurtzman, the man currently in charge of Trek and Star Trek: Strange New Worlds at CBS has in the past confirmed that when it comes to Pike and the Enterprise, CBS is listening. He told THR: "The fans have been heard".
In the past Mount has been very open to the idea of returning. When asked if he'd do a Captain Pike show at Star Trek Las Vegas he said, "Obviously, it's something I would love to do. It was never on my bucket list because I never thought it is something that could be on my bucket list. It would be wonderful. I love the franchise. I love these people."