Comedic legend Chevy Chase really doesn't care what anyone thinks of him. The actor shared the sentiment in a recent interview with CBS Sunday Morning. When asked how he felt about being labeled as difficult during his tenure on NBC's Saturday Night Live and the Dan Harmon comedy Community, the Fletch star said he doesn't "give a crap!"
After working on Community for four seasons, Chevy Chase left the series due to conflicts with Harmon over the direction of the character. He also didn't seem too fussed about his former collaborators sharing their negative experiences of working with him. "I am who I am. And I like who I am. I don't care. And it's part of me that I don't care," he said. "And I've thought about that a lot. And I don't know what to tell you, man. I just don't care."
According to his Community co-stars (via Deadline), Chevy Chase used a racial slur during a particularly heated discussion with Harmon in 2012. It was about his character Pierce Hawthorne, an aging tycoon who is described as a bigot. While he didn't use the word to address his black castmates, Donald Glover or Yvette Nicole Brown – the heated exchange really upset them.
His outburst went down as one of his most controversial on the show. After he was given lines that he found offensive during a scene, Chevy Chase snapped and launched the tirade, airing his frustrations. He suggested that the way things with Pierce were going, he might be asked to call Troy (Glover) or Shirley (Brown) the N-word.
Unfortunately, the bad blood among the Community co-workers didn't end there. In 2018, Dan Harmon and Donald Glover told the New Yorker that Chevy Chase made racist cracks during the production of the hit comedy. "Chevy was the first to realize how immensely gifted Donald was, and the way he expressed his jealousy was to try to throw Donald off," Harmon told the publication.
The show's creator said he remembered apologizing to Glover after a particularly rough night of the 78-year-old's non-P.C. language. But the young star told him not to worry about it. However, Glover recognized the same aggressions in Chevy Chase. "I just saw Chevy as fighting time – a true artist has to be OK with his reign being over. I can't help him if he's thrashing in the water."
Despite his alleged ordeal, Donald Glover has taken the high road saying he knows there's a human in there somewhere. He went on to describe his senior co-star as almost too human. In response, Chevy Chase told the publication he was saddened to hear that Donald perceived him in that light. After all the drama, he did reprise his role as Pierce Hawthorne for a cameo appearance in Community's season five premiere. But he did not take part in the 2020 virtual table read they did for charity.
Away from the cameras, Chevy Chase's life hasn't been without significant upheaval. A year ago, he suffered a near-fatal heart attack and was hospitalized for almost five weeks.
He also had a difficult childhood. While he had a close relationship with his father, Chase's stepfather was physically abusive to both him and his mother. But like many comedians, Chase used his challenging upbringing to fuel his comedy career.
Article continues below headlines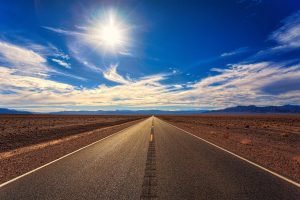 ---