We're almost done with the first month of 2022. And that means lots of new movies television series, movies, and original content are just around the corner. Included in Netflix's lineup is Can You Keep A Secret – the 2019 romantic comedy starring Alexandra Daddario and Tyler Hoechlin. It is based on Sophie Kinsella's 2003 novel of the same name.
Adding the Alexandria Daddario film to its lineup is quite a bold move for Netflix. Especially since the indie project only received a very limited theatrical run in foreign markets where it quietly earned $1.6 million at the box office. It got a direct-to-video release in the United States. But with a solid meet-cute and light-hearted premise, Can You Keep A Secret is the perfect date movie for Valentine's Day which is just a few weeks away.
Can You Keep A Secret is directed by Elise Duran from a screenplay by Peter Hutchings. At its core, the movie is about overcoming one's insecurities. The story follows Emma Corrigan (Alexandra Daddario), a New York-based junior marketing representative at an organic food company. After a disastrous business meeting in Chicago, Emma gets drunk on her flight home. When the plane hits turbulence, she thinks she will die, and reveals her personal and professional woes to a handsome stranger, including her dissatisfaction with her boyfriend Connor. Unfortunately, the stranger turns out to be Jack Harper (Tyler Hoechlin) – her company's young CEO.
Although some may argue that the story lacks substance, it's filled with funny, awkward moments that will make you smile. Kind of perfect for Netflix. The carefully placed bumps in the road will also have you rooting for the Alexandrian Daddario's Emma. Unfortunately, Can You Keep A Secret received mostly negative reviews from critics who thought it was dull. On Rotten Tomatoes the film only managed an approval rating of 29%, with an average score of 4.4/10.
However, critics and ratings don't mean much in the grand scheme of things. And the film does have its heart in the right place. Starring alongside Alexandra Daddario and Tyler Hoechlin are Sunita Mani as Lissy, Laverne Cox as Cybill, Kimiko Glenn as Gemma, and David Ebert as Connor Martin. It also features performances by Bobby Tisdale as Doug, Kate Easton as Artemis, Robert King as Casey, Sam Asghari as Omar, and Judah Friedlander as Mick.
Despite starring in a few movies that didn't do much for her career, Alexandra Daddario continues to work hard. After her breakout role as Annabeth Chase in the Percy Jackson film series, the young actress starred in 2011's Hall Pass, 2013's Texas Chainsaw 3D, and Blake Gaines in San Andreas in 2015. She also had roles as Summer Quinn in 2017's Baywatch and as Alexis Butler in 2019's We Summon the Darkness.
The 35-year-old has also guest-starred in several television shows including White Collar, It's Always Sunny in Philadelphia, True Detective, New Girl, and American Horror Story: Hotel. And just last year, Alexandra Daddario starred as Rachel in the first season of the HBO series The White Lotus, for which she received widespread critical acclaim.
Created, written, and directed by Mike White, the Alexandra Daddario starrer premiered on July 11, 2021. Consisting of six episodes, the first season chronicles the lives of the staff and guests at a tropical resort in Hawaii. Following its critical success and impressive viewership numbers, The White Lotus was renewed as an anthology series. This means the show will tell the story of a different group of travelers during their stay at another White Lotus property.
Her most recent movie release is the romantic crime thriller Die in a Gunfight. The film is directed by Collin Schiffli from a script by Andrew Barrer and Gabriel Ferrari. The story is described as an updated version of William Shakespeare's Romeo and Juliet. It stars Alexandra Daddario as Mary Rathcart and Diego Boneta as Ben Gibbon.
Article continues below headlines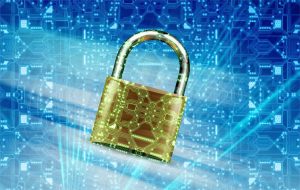 ---
The film also features performances by Justin Chatwin as Terrence Uberahl, Travis Fimmel as Wayne McCarthy, Emmanuelle Chriqui as Barbie, Wade Allain-Marcus as Mukul, and John Ralston as William Rathcart. And Billy Crudup serves as narrator. Die in a Gunfight starring Alexandra Daddario was released by Lionsgate on July 16, 2021. Check out Can You Keep a Secret on Netflix now.