In preparation for the release of his upcoming Viking saga The Northman, Robert Eggers shared four new images from the movie at IGN Fan Fest this week. The stills give fans a look at Alexander Skarsgard as Viking prince Amleth, Claes Bang as Fjolnir, Ingvar Sigurdsson as The Sorcerer, and Ethan Hawke who plays King Aurvandil.
Speaking about the images, Eggers calls Alexander Skarsgard's character a "berzerker" who can channel the ferocity of a bear. He also shared some design details about the characters, including how The Sorcerer's mummified head is drawn from Odin's prophetic abilities. Check out this wild new look for the actor.
In an interview with IGN, Eggers described The Northman (starring Alexander Skarsgard) as his most blockbuster project yet. But he still maintains his dedication to historical accuracy. "Historical accuracy is not important to filmmaking, at all really. You can make a great period story without being accurate," he told the publication. "But this is something that I like, for whatever reason. It excites me."
The director says the accuracy actually frees him. Because rather than designing a new sword for Alexander Skarsgard's character, he can point to an existing sword and say, "That's the sword!" To ensure that he got the story and overall aesthetic just right, Eggers sought out history experts to help. As such, various Viking historians and archeologists served as consultants on the film.
Taking audiences on a trip back in time to explore forgotten history is nothing new for Eggers. His debut feature film The Witch told a horror story set in 1630s New England. But the Alexander Skarsgard starrer sees the writer/director venturing into a more distant period, shrouded in mystery.
Directed by Robert Eggers from a script he co-wrote with Sjón, The Northman promises a story filled with revenge, bloodlust, and honor. Set in Iceland at the turn of the tenth century, the movie stars Alexander Skarsgård as Viking Prince Amleth who, as a child, witnessed his father being murdered. Vowing to right the terrible wrong, he grows up seeking revenge on his father's killer, who also happens to be his uncle.
Staring alongside Alexander Skarsgård are Nicole Kidman as Queen Gudrún, Claes Bang as Fjölnir, Anya Taylor-Joy as Olga, Ethan Hawke as King Aurvandill, Björk as the Seeress, and Willem Dafoe as Heimir the Fool. Kate Dickie, Gustav Lindh, Ingvar Eggert Sigurðsson, Murray McArthur, Ian Whyte, Katie Pattinson, and Ian Gerard round out the cast in supporting roles.
After being delayed due to Covid-19, The Northman began filming between August and December 2020 in locations throughout Northern Ireland and the Republic of Ireland. Production was completed early in December 2020. Distributed by Focus Features and Universal Pictures, the Alexander Skarsgard movie will receive a theatrical release on April 22, 2022.
Alexander Skarsgard has had a lot of success on the big and small screens in the last few years. He starred as Dr. Nathan Lind in 2021's Godzilla vs. Kong directed by Adam Wingard. The 45-year-old featured prominently in Jesse Armstrong's comedy-drama television series Succession. And he also had a starring role in the post-apocalyptic series The Stand – based on the 1978 Stephen King novel of the same name. With a diverse catalog of roles to his name, Skarsgard is sure to bring Prince Amleth to life in the most epic way possible.
Article continues below headlines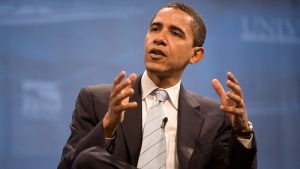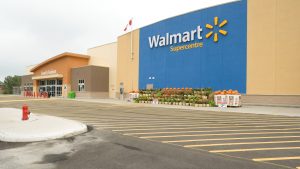 ---