Vanity Fair recently released their Hollywood issue featuring covers from a number of notable stars. The Vanity Fair covers include Hollywood favorites like Penelope Cruz and Benedict Cumberbatch, but also fresher faces like Simu Liu. However, the only cover everyone seems to be up in arms about is Nicole Kidman's. Some people are complaining about her Miu Miu-inspired look, with some claiming that someone her age shouldn't be wearing outfits like that. These complaints can pretty much be ignored because Nicole Kidman always looks great and can wear whatever she wants. It's unlikely an actress of Nicole Kidman's status didn't have a final say on her photoshoot look, so it's not like she's wearing anything she's not comfortable in.
However, some slightly more valid complaints point out there has been inordinate amounts of photoshop from the Vanity Fair team when Kidman doesn't need any touch-ups. Take a look at the cover for yourself below:
Whether the cover was photoshopped or not, the Australian actress looks as stunning as ever. What people probably aren't considering is the fact that every photoshoot is edited to some degree. Nicole Kidman's surely isn't the only cover in the new batch of celebrity covers to get a touch-up. Still, people had things to say. Here are some Tweets regarding the cover:
The above Tweet had qualms with Nicole Kidman's outfit. Again, she can wear whatever she wants. This user should probably find something else to care about. Here's another reaction:
It's definitely true that Cruz and Kidman don't need Photoshop to look great. Here's another Tweet:
It's likely that Nicole Kidman has seen the cover, and if she likes the way she looks, it doesn't seem like the rest of us should care too much. Here's one more reaction:
Besides doing her Vanity Fair photoshop, Nicole Kidman has been staying pretty busy. She recently starred in Being the Ricardos where she portrayed the beloved Lucille Ball opposite Javier Bardem as her husband Desi. The Aaron Sorkin-directed film is getting a lot of Oscar buzz, with Kidman, Bardem, and J.K. Simmons all getting nominations. Kidman has some stiff competition, going up against Jessica Chastain, Kristen Stewart, Olivia Colman, and Penelope Cruz. But we wouldn't be surprised if Kidman nabbed the trophy this year.
She also has a full slate of projects set for 2022. She'll be starring in The Northman, the sequel to the Jason Momoa-led Aquaman, and a TV series Roar. In short, Nicole Kidman probably has better things to do than listen to a bunch of social media noise about a one-day photoshoot she did. Maybe everyone should take the same cue and check out her amazing performances instead of worrying about what she's wearing on a magazine cover.
In short, people who don't have much better to do than arguing about Nicole Kidman's Vanity Fair cover online may want to get some fresh air or check out one of her movies instead. It'll probably be better for everyone.
Article continues below headlines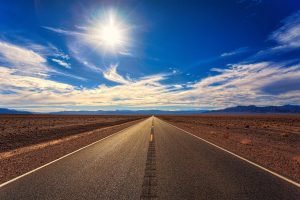 ---