Timothy Hutton is suing Electric Entertainment, the producer of the Leverage revival, in an effort to reclaim what he says are damages because of a breach of contract. The situation is turning ugly on this front with the potential case an interesting window into optics around allegations against the actor which don't seem to be substantiated. It will be interesting to see where this case lands with both sides apparently dug in on their particular stances. On the one hand, you have Timothy Hutton who says he was wrongly accused of sexual assault which led to his dismissal from the show's revival. And on the other hand, producer Electic Entertainment contends that he failed to disclose relevant information about the case while they were in negotiations.
The issue with Timothy Hutton and the Leverage revival stems from the accusations levied against the actor by Sera Johnston, a former model and child actress. She made some disturbing claims that Hutton had sexually assaulted her back in 1984 when she was just 14 at the time. It was filed as a criminal complaint in Vancouver back in 2020. The former actress claimed Hutton had assaulted her in a hotel room. Hutton would have been 22 at the time. But Hutton quickly filed a countersuit, claiming the allegations by Johnston were part of an extortion plan to have Hutton pay her millions of dollars. Apparently, according to Hutton and his legal team, this situation had been ongoing for years outside of the court system with Johnston exerting pressure on the actor.
Apparently, these allegations came to light in 2020 while the plans for the Leverage revival show, Leverage: Redemption were being put into place. The show was officially announced as coming back in April of 2020 and the allegations made their way into the court system a month before in March. When the cast for the Leverage comeback was announced, Timothy Hutton was noticeably absent, instead replaced by Noah Wylie. The suit filed by Hutton against Electric contends that the production company knowingly violated a verbal contract for him to return to the show. Because this contract did not have a morals clause, and because there was no evidence found by authorities that Hutton had committed the act, the production company was in breach.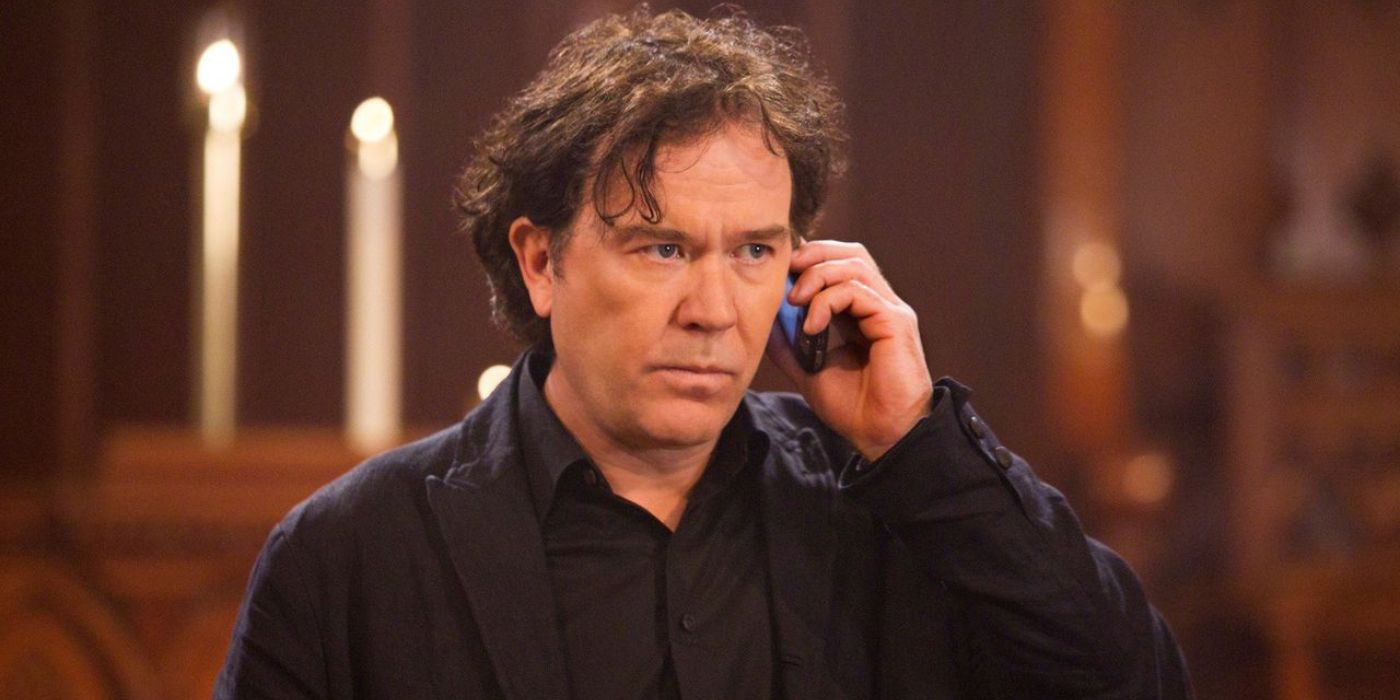 It's unclear how this all plays out with Timothy Hutton and the production company for Leverage: Redemption. It would seem to be a sticky spot all around. On the one hand, you have Hutton who, by all legal assessments is innocent of this particular charge. No evidence was found to support that he had done anything in this case. On the other hand, you have a series that's about to go into production and a major sexual assault case has been filed against someone who could be the lead.
Leverage aired for five seasons on TNT between 2008 and 2012. Timothy Hutton starred at Nate Ford, considered the leader and "Mastermind" of a group of thieves, hackers, and grifters who work to take down larger corporations who've committed all sorts of malfeasance. It was generally well-received at the time, averaging north of four million viewers per episode. Time will tell how Timothy Hutton and Electric Entertainment work (or don't work) this all out.