AMC Networks is going all-in on Anne Rice. The famed gothic fantasy novelist may have passed away in 2021, but her work seems poised for a major revival via prestige television adaptation. Since the finales of some of their most acclaimed and popular shows like Mad Men, Breaking Bad, and Halt and Catch Fire the last several years, AMC has struggled to find a new flagship (since various Walking Deads are looking a little zombie-like). Anne Rice's Mayfair Witches has been announced as the second of their adaptations of her popular shared universe of vampires, witches, and various demons.
After Anne Rice's Interview with the Vampire premieres sometime in 2022, The Mayfair Witches is already planned as the follow-up. Here's what we know about the show so far:
Jack Huston Recruited For Mayfair Witches
In early May 2022 came the word that Anne Rice's Mayfair Witches recruited an amazing character actor for the series. As reported by TV Line and others, Jack Huston will has been cast as Lasher. The character's official series description says he is a "powerful, shape-shifting entity who has been bound to the Mayfair witches for hundreds of years." Huston is best known as the tragic Richard Harrow on HBO's Boardwalk Empire. He later made a big splash as crooked detective Odis Weff on season 4 of the crime anthology series Fargo.
What The Mayfair Witches Is About
Anne Rice's Mayfair Witches will be an adaptation of Lives of the Mayfair Witches, which is made up of three proper novels and several crossovers with her other big series about vampires who are very sad (but more on that in a minute). The Mayfair Witches centers on the titular Mayfair family, a group of very rich oddballs in New Orleans (where most of Rice's work tends to be set). The tone is somewhere between a very intense Southern Gothic in the style of Tennessee Williams (which is to say, lots of emotional repression, plus monologues) and a supernatural soap opera akin to Dark Shadows. The central character of the series is Dr. Rowan Mayfair who returns to their ancestral Louisiana home and a bunch of freaky stuff involving very sexual ghosts, half-human children, and even freakier stuff. It's all very intense, so it'll be interesting to see how far AMC goes with the material.
Who Alexandra Daddario Is Playing
The central character of Dr. Rowan Mayfair will be played by Alexandra Daddario. Hot off the success of Mike White's HBO anthology show The White Lotus and Starz' The Girlfriend Experience, Daddario will be portraying the brilliant neurosurgeon who discovers her family lineage of witches, magic, and some pretty traumatizing birthing experiences. Rowan is described as being extremely beautiful and commanding, but was separated from her immediate family and raised by distant relatives without knowledge of their extremely tortured lineage.
How Does The Mayfair Witches Connect To The Rest Of Anne Rice's Work
The Mayfair Witches takes place in the same shared universe as her more famous The Vampire Chronicles books. Several books crossed over and shared characters, including Merrick and Blackwood Farm. The Vampire Chronicles have already been adapted several times to feature films, with the Brad Pitt/Tom Cruise/Kirsten Dunst version of Interview with the Vampire being released in 1994 and Aaliyah-starring Queen of the Damned in 2002. The former was decently well-received (although Anne Rice herself initially strongly disapproved of Tom Cruise being cast as her fan-favorite character Lestat, only to reverse and apologize for that later), while the latter was a critical bomb. Given that AMC is rebooting the vampire aspect of the Riceverse (we're going to get ahead of the curve and call it that) first, we undoubtedly will be seeing some crossovers between Interview with The Vampire Chronicles and The Mayfair Witches eventually.
The Rest Of The Series Cast
Aside from Alexandra Daddario, the only confirmed cast member of The Mayfair Witches so far is Harry Hamlin. Hamlin starred on L.A. Law for five seasons (receiving three Golden Globe nominations), and later joined the cast of AMC's own Mad Men. He will be playing Cortland Mayfair, the imperious, power-obsessed patriarch of the family and Rowan's father (under um, very bad conditions that will doubtlessly be revealed eventually).
Given that the nature of The Mayfair Witches involves a sprawling family of magical weirdos, there doubtlessly will be more casting announcements in the near future to play the dandyish Julien Mayfair, the fiercely feminist Mona, the nearly-comatose Deidre, and all the other fun ones.
When Will Alexandra Daddario's Mayfair Witches Series Release?
It is currently unknown when Anne Rice's The Mayfair Witches will be premiering on AMC. As mentioned before, it has already been announced to the second series in the network's plan to build a universe around Rice's works, so we will also have to wait and see when Interview with the Vampire is going to be released. It is also likely that we will begin hearing rumors of a solo show for the perennial favorite bad boy of Anne Rice's work, Lestat de Lioncourt (who has already been announced to be played by Sam Reid).
Article continues below headlines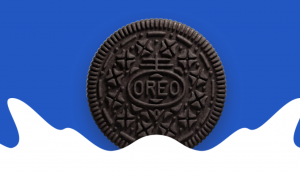 ---
We'll keep you updated as we find out the scoops!