Kurt Russell is a name known and loved by many. For younger fans, he will be instantly recognizable as Marvel villain Ego in Guardians of the Galaxy Vol 2. For fans of an older generation, his name is synonymous with titles such as Tombstone, The Thing, and Escape from New York. However, what is Kurt Russell's best movie? 
For die-hard Russell fans, this will be a topic of frenzied debate, considering the considerable size of the actor's back catalog. However, for the casual observer looking to delve into Kurt Russell's works for the very first time, it might be prudent to follow the guidance of critical reviews. If critics are to be considered–a debate all of its own within the film fan community–then you should look no further than Bone Tomahawk in your quest to find the best Kurt Russell flick. According to Rotten Tomatoes, the genre-smashing feature is Kurt Russell's best movie across the board with critics, with a consensus score of 95%. 
Released in 2015, Bone Tomahawk is a comedy/horror/western written and directed by S. Craig Zahler. Kurt Russell stars in the movie as Sheriff Hunt, who is tasked to lead a group of men to rescue a town doctor from a group of cannibalistic outsiders. He leads a cast including Patrick Wilson (Aquaman), Matthew Fox (Lost) and Richard Jenkins (The Shape of Water). You can see the trailer below. 
Many could be forgiven for not knowing much of Bone Tomahawk. The film wasn't a box office smash, grossing a meager $382,579 worldwide. This is largely down to its limited cinema release. The Kurt Russell movie instead focused its attention on chasing awards recognition, receiving a variety of wins and nominations across the international festival circuit. 
However, what did critics ultimately make of Bone Tomahawk? Obviously, the general consensus was overwhelmingly positive (see above), but what makes the film so great? So great in fact, that it could be considered Kurt Russell's best movie?
Anton Bitel of Sight and Sound had this to say: "horror takes pioneering form in outer territories, western revisionism looks forward to genres new, and the outrages and atrocities of the 20th century and beyond can have their origins traced back to the very foundations of the Old West. This free passage between past and present is what lends the film its epic status, no less than the wide-open vistas."
Bitel's positive reception of the film is echoed by Peter Bradshaw of The Guardian, who is quoted as saying, "Cult status could beckon for this well-made, macabre and violent western-horror from cinematographer turned director S Craig Zahler," in his four out of five stars review of the Kurt Russell led western. Bradshaw also sheds light on the genre-mixing that is at play in Bone Tomahawk, with Western and Horror tropes being the two major players. This is in part down to the film's antagonistic group of cannibals known as Troglodytes. Bradshaw describes them as "mutant flesh-eaters – a version of every horror species you've ever seen, and with an eerily loud and screeching animal cry. It really is hide-under-the-seat stuff."
Chilling words indeed, and for those looking to have the wits scared out of them, then perhaps Bone Tomahawk really is the perfect Kurt Russell offering? The actor is well regarded as a talented thespian, one of the best in the eyes of some. Tim Robey of The Telegraph refers to Russell's abilities and longevity when reviewing Bone Tomahawk. The critic can be quoted as saying, "It's here in the clinch that Russell's guarded slow-burn really pays off, a reminder that few actors are this convincing at quivering, make-or-break heroics at the extreme end of the scale."
High praise indeed for an actor who has plenty of great work to fall back on. The general feeling regarding Bone Tomahawk is that of unlikely success. It may not be the most obvious of choices when unearthing Kurt Russell's best movie, but its shocking nature and genre twists are enough to ensure that it lives long in the memory. This was never made clearer than in Tim Robey's Telegraph review of the film, where he says, "Bone Tomahawk is about 80 per cent straight western, written and played with a tender, earthy sincerity that's pretty much a knockout. The other 20 per cent, however, is savage, shocking and intensely upsetting, something to gird your loins for. "
Article continues below headlines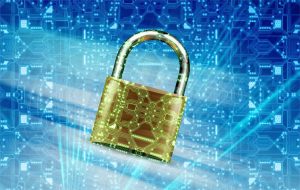 ---
In summary, Bone Tomahawk may not appear to be the most-watched Kurt Russell film. It may not be his most frequently recalled horror; that arguably could be his eighties chiller The Thing. Perhaps it isn't even the actor's most well renowned Western; there's a strong case that Quentin Tarantino's The Hateful Eight holds that crown. However, on balance, what both of these movies can offer in isolation, Bone Tomahawk lays claim to carry both off with shocking aplomb. For that, the film arguably deserves its place in the discussion for best Kurt Rusell movie. The beauty of film means that perhaps no definitive answer will ever be given to that question, but for those determined to form an opinion, Bone Tomahawk can be watched to rent or buy via VUDU, Prime Video and Apple TV. For Kurt Russell fans looking to the future, they may be out of luck, with the star hinting at retirement in recent years. If that were to be the case, the actor has a career to be proud of.