One of Kurt Russell's best movies is streaming free on IMDB TV. That movie is Tombstone, a Western film about one of the most legendary showdowns of the American Wild West. First released in 1993, it survived a troubled production and stiff competition from one of the decade's biggest movie stars. It is now considered one of Kurt Russell's best films. Considering that is a career that includes roles as Snake Plissken, the handler for the Fast and Furious family and Captain Ron, it's a pretty impressive feat. 
Tombstone, now streaming for free, stars Kurt Russell as Wyatt Earp, perhaps the most famous lawmen of the Old West. It stars a fantastic ensemble of actors including Sam Elliott as Virgil Earp, Bill Paxton as Morgan Earp, Powers Boothe, Michael Biehn, Charlton Heston, and most fantastically, Val Kilmer as gunfighter Doc Holliday. Basically, if you were a working actor who looked good with a mustache in 1993, there was a decent chance you would be in Tombstone. 
In one of those odd parallels of Hollywood (before the streaming days), while Kurt Russell was developing Tombstone, another huge star was doing similar work. Fresh off the successes of Dances with Wolves, The Bodyguard, JFK, and Robin Hood: Prince of Thieves, Kevin Costner was making his own Wyatt Earp film. Call it the Deep Impact/Armageddon Effect, where two projects seem to happen at the exact same time from some kind of competitive undercurrent in Hollywood.  
While the real-life Earp had a career that stretched into the early 20th century, the film focuses on a notorious incident from 1881. It is known as the Gunfight at the O.K. Corral, and a huge swathe of what we think of as cowboys and robbers is based on it. Dozens of films and television episodes have been inspired by it. The popular image of the stoic lawmen facing down surly robbers in the heat of a dusty Western town is directly taken from it. While the real-life incident was far more complex and legally tangled than the legends that sprang up, there is perhaps no more poetic interpretation of it than Tombstone. 
It feels fitting that Wyatt Earp, one of the most mythologized figures in American history, finally ended up consulting on films in early Hollywood. It would be fascinating to see what he would think of his many portrayals over the decades, but doubtless, he'd be happy to have Kurt Russell play him. Although Russell has been a rugged action hero for decades, he originally began his career as a child actor. His first onscreen role was an uncredited role in which he kicked Elvis Presley in the leg.
Ironically, years later he would play Presley in an acclaimed TV mini-series from director John Carpenter. He later became a Disney contract star and starred in teen movies. In one of those too odd to be fake stories, the last thing legendary studio head Walt Disney ever wrote down was Kurt Russell's name, discovered on his desk after a fatal heart attack. 
But by the 1990s, Kurt Russell was an established star with hits like Escape from New York, Silkwood, and Tango & Cash under his belt. He had shown he could be an action star. Comedy was right up his alley. He even held his own in a drama with Meryl Streep. He's even been a Living Planet. But Westerns have always been part of the American imagination, and it was just one more genre for Russell to conquer. 
Tombstone was originally supposed to be the directorial debut of Kevin Jarre, the writer of Rambo: First Blood Part II and The Mummy. As an inexperienced filmmaker, the studio fired Jarre a month in, and George P. Cosmatos was brought in. Kurt Russell himself has said that he was the actual director of the film, and Cosmatos was essentially a smokescreen.
While the credit for the film is somewhat debated, the film was well received and became one of the biggest hits of 1993. The aforementioned Kevin Costner-starring Wyatt Earp was swamped at the box office. In particular, Val Kilmer was praised by critics for his portrayal of the dandyish, tubercular Doc Holliday. His line reading of "I'll be your huckleberry" truly has to be experienced to be believed. Check it out here. In the battle between the two films, Tombstone undoubtedly won the war. And now it's streaming for free.
Article continues below headlines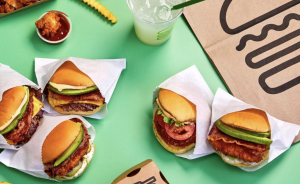 ---