Jimmy Kimmel will be taking some time away from his popular talk show, Jimmy Kimmel Live!, after testing positive for Covid-19. The comedian made the announcement via social media on Monday, May 2nd. He also named fellow comedian Mike Birbiglia as his replacement during his much-needed downtime. The multitalented 43-year-old will step into the role with Tuesday's episode, featuring Tom Cruise and Iliza Shlesinger as guests.
Although he's been forced to take a leave of absence from his show, Jimmy Kimmel approached the situation with good humor. He even joked about how he contracted the often deadly illness while being fully vaccinated and boosted. "Our daughter brought us Covid, even though we specifically asked her not to," he wrote in a tweet. Although the comic assured fans he felt perfectly fine, he regretfully stated that the "show must not go on."
Check out Jimmy Kimmel's Covid-19 revelation below:
Below Jimmy Kimmel's Instagram post, Mike Birbiglia said he is honored to sit in for the talk show veteran. But he shared a little more excitement about his temporary hosting gig on Twitter. "I must be the first person to ever deplane a Southwest Airlines flight and find out they're guest-hosting a late-night talk show," he wrote. "See you on the TV tomorrow, friends." The This American Life alum also sent lots of love to Kimmels.
See Mike Birbiglia's post about guest hosting Jimmy Kimmel Live! Below:
Jimmy Kimmel isn't the first late-night host to contract the illness. Late Show host Stephen Colbert only returned to his show on Monday after being out for a week with Covid-19. Jimmy Fallon, Seth Meyers, and James Corden also tested positive for the disease in the last few months. This isn't the first time Kimmel brought a guest host to fill his shows for a while. Celebrities like LeBron James and Brie Larson have stepped in for the 54-year-old in the past. It will be interesting to see what Birbiglia brings to the show.
Jimmy Kimmel Live! made its late-night debut in early 2003 at Hollywood Masonic Temple in Hollywood, California. It was initially part of ABC's lead-out programming for Super Bowl XXXVII. The nightly hour-long show was also created by its host who produces through Kimmelot in association with ABC Signature. The program currently holds the title of the longest-running late-night talk show on the network.
Although his show is wildly popular, Jimmy Kimmel had contemplated retiring from the gig in 2017. In an interview with Variety at the time, he said he knew that he will do the show for another three years. But after that, he may call it quits because he'd like to have a little more free time. However, in 2019, The Hollywood Reporter revealed that the comedian had renewed his contract with the network through 2022. If he does decide to call time on his hosting duties at the end of the year, the network will have some pretty big shoes to fill.
Meanwhile, Jimmy Kimmel's temporary replacement, Mike Birbiglia is no stranger to television. He is a frequent contributor to This American Life and The Moth. He has also released a few comedy albums and television specials. His 2012 feature-length directorial debut Sleepwalk with Me earned awards at the Sundance and Nantucket film festivals. The indie film, in which he also starred, is based on his one-man show of the same name.
Article continues below headlines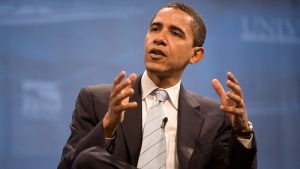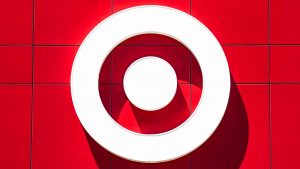 ---