News is starting to leak out about the new-look Guardians of the Galaxy. They were initially shown for a brief second in the new Thor: Love and Thunder trailer. However, it could have been a dream-like sequence of sorts that saw Peter Quill imagining his compatriots. Now, actual pics have leaked of what Dave Bautista looks like as Drax the Destroyer, and fans are not happy. Honestly, he does look ridiculous in a sweater, but people are attacking him for a different reason. We are used to the man wielding his red tattoos, and looking menacing, albeit with his disposition to hysterically laugh at everyone. You can see these images below:
These new images seem to be pulled from the upcoming Guardians of the Galaxy Holiday Special, which is set to air in December on Disney+. James Gunn has stated that fans will need to watch this film, as it bridges the gap between Thor: Love and Thunder and Guardians of the Galaxy Vol. 3. Fans have immediately taken to Twitter to voice their displeasure about how Dave Bautista currently looks.
We agree, there is something very odd about this look. Dave Bautista generally looks like he could rip a man apart when in Drax makeup. Now he looks like he is going to have a nice day at Bed, Bath, and Beyond. However, it appears as if everyone is calling the man large.
Zarg-nuts are the snack that Drax is eating when he claims to be invincible. I think maybe people making fun of the size of Dave Bautista should think about eating them. He looks the same size as he did in the previous films.
Sometimes Twitter gets jokes rights. Other times, it's just lazy. Dave Bautista is certainly a bigger man, which he has proven with his shirt off in the entirety of his MCU run. Drax certainly might just look bigger with his sweater on.
Maybe we aren't seeing the same thing that fans on Twitter are. Dave Bautista clearly still looks the same. We thought more people would be upset about Drax wearing a sweater. Instead, everyone is attacking Bautista's size. Are we missing something here?
Finally, someone who sees the ridiculous nature of making fun of Dave Bautista. The man could literally kill most people. Even Drax could too. We still think he looks the same as he has in the other Guardians of the Galaxy entries.
We could not agree more. We are also not sure who the other 2% are, but they are likely not going to make fun of Dave Bautista for obvious reasons. He could go full Drax on them in an instant.
Dave Bautista has always been a stocky man, and that is likely why he was chosen to portray Drax the Destroyer. Would you want to say something bad about a man that size running at you? We certainly wouldn't. The Guardians of the Galaxy Holiday Special is sure to answer plenty of questions about everyone's favorite ragtag superhero group, including the potential that Drax got a little heavier for this new film. Doesn't everybody during the holidays? We sure do.
Article continues below headlines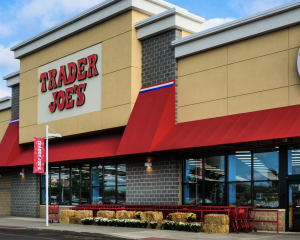 ---