It's the straw that broke the camel's back for the movie theater industry. Lockdowns around the United States due to the Coronavirus forced movie theaters nationwide to close their doors. It started in March and the shutdowns are still ongoing.
Passing Coronavirus Costs On To You
Movie theaters are likely to reopen at some point in the United States, and when they do they plan to make it as hard as possible for consumers to see movies there. Not only will you probably end up being forced to wear a mask the entire time you watch after getting a temperature check at the door, but you'll have to pay them a lot more money for the privilege of viewing and to cover the cost of all the bleach they plan to douse your seat in after you leave.
That's right, AMC Theaters has just announced they'll be passing the costs of dealing with the Coronavirus on to consumers by massively raising ticket prices. They haven't committed to just how much they're going to raise them, but they're definitely raising them.
If and when movie theaters ever do reopen on a wide scale, they're already going to struggle with getting patrons to go back. The Coronavirus and the media coverage around it isn't going away any time soon and a lot of people will simply be too frightened to sit in a movie theater. Now AMC wants to charge those same people even more to sit in their sits and risk getting a plague just so they can see a movie on a screen that's a little bigger than the LED in their living room.
The future has never been brighter for the #JustStreamIt movement.
No New Movies Til 2021
A few movie theaters have opened up in a few states, however most movie theaters in the United States remain closed. And as for the ones that are open, well they don't have anything to show since new movies aren't being released. And it doesn't look like that situation will change any time soon.
While Hollywood had been planning to start releasing new movies again in the fall, it now seems like that's impossible. Analysts now say they do not expect movie theaters to fully reopen until 2021 and what's more, there will be no new movies released in the remainder of 2020.
Media analyst Doug Creutz explains, ""We now expect domestic theaters to be largely closed until mid-2021, in part because we don't think studios will be interested in releasing their largest movies into a capacity-constrained footprint."
He continues, "We had previously assumed that the spread of COVID-19 would be relatively halted, with social distancing requirements significantly lessened by late 2020…We have now extended that timeline out to at least mid-2021; the situation remains very fluid, and we do not rule out the possibility that the impact could last even longer."
Article continues below headlines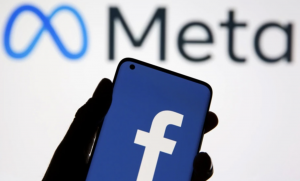 ---
Given that it's unlikely movie theaters will be able to survive that long without new movies and that Hollywood needs revenue, don't be surprised if they begin to re-evaluate their stance on releasing movies streaming. The #JustStreamIt movement is about to pick up steam.
AMC Theaters Announces Reopening Plan
UPDATE: After an hour or two of people who probably weren't going to visit their theaters anyway screaming at them on Twitter, AMC has now changed course and WILL require patrons to wear masks in their theaters. Anyone who does not will not be allowed on the premises. Our original story is as follows…
On June 19, 2020 AMC Theaters announced their reopening plan to Variety. They're banking on the release of Mulan on July 24th and Tenet on July 31st to jumpstart their industry. And when they reopen they will require employees to wear masks, but won't require customers to wear them. They're also installing specialty vacuums, new ventilation filters, and electrostatic sprayers to try and mitigate risk. Additionally, every other row of theater seats will be blocked off to help people distance and comply with guidelines.
In response to this announcement, the internet has erupted into outrage and #BoycottAMC is now the top trending topic on Twitter. What's the problem? People aren't happy that they aren't forcing their customers to wear masks. Here's a sampling of just some of the things being screamed at them…
It's worth noting that AMC's mask policy is identical to the one all the other theater chains plan to implement, but somehow only AMC is taking any heat. And there are a few people like this defending it…
At first AMC tried to stay open by instituting policies which would allow them to get around the CDC's recommendations to keep audiences small. But when the CDC lowered their recommended gathering limit to ten people or less, AMC had no choice but to give up and shut down. So they have.
On April 1, 2020 AMC's CEO Adam Aron gave an update on when they hope to reopen. He says, "None of us, in our lives, has lived through something like this before. The summer has always been one of the biggest movie seasons of the year. The summer and Christmas. And I would love to think that America will be enjoying the summer movie season again at AMC Theatres, open and welcoming our customers back."
When asked if he was worried about people getting too used to staying home and streaming movies, Aaron said: "I've been reading for years about a perception that there was going to be a switch towards home entertainment. I think if we learned anything in the last two weeks is people just so want to get out of their houses. I think we're all feeling cooped up and want to get out and have life return to normal."
Regal Cinemas Has No Plans To Reopen
Regal Cinemas have announced their reopening plan. They'll be following mandated capacity limits and leaving two empty seats between groups. Employees will wear masks but audiences will not be required to.
Regal Cinemas is the second biggest movie theater chain in the United States, with 542 locations in 42-states. They were the first major chain to shutter their doors in the face of the stay at home onslaught that is the Coronavirus.
Speaking to the trades Regal execs issued this statement at their time of initial closure: "Any time, at any Regal, it's our goal to provide a safe and healthy environment for our employees and guests… At this time, we have made the difficult decision to close our theaters. We value our movie-loving customers and have no doubt we will be serving them again as soon as possible with a full slate of Hollywood blockbusters. The Cineworld Group and Regal Theatres are strong, standing on solid ground and our continued goal is to be The Best Place to Watch a Movie!"
The Russo Brothers Plan To Bring Audiences Back
Even if movie theaters were allowed to open right now, they have nothing to show audiences. Hollywood has delayed every big summer movie up until the end of July, when Tenet is still set to debut. So how do they get audiences in when the lockdowns start lifting in May? The Russo brothers have a plan.
Joe and Anthony Russo directed Avengers: Infinity War and Avengers: Endgame and they want to use their movies to lure audiences back in to auditoriums. Talking to CINEMABLEND when asked if their Avengers movies should be re-released to jumpstart the movie industry they had this to say…
"The theatrical experience is a community experience. Perhaps the most touching moment of our entire careers was a few weeks ago when the lockdown started, and Endgame was trending on social media because everyone was posting videos of opening-night screenings in their theaters with audiences really emotionally connected to the material. For us, that's really the strength of the theatrical experience is that it combines audiences, and it combines you globally. To have been a part of movies that did that, on that scale with that level of emotional connection from the audience, was really very touching, and will be the highlight of our careers. So, using those films to get people back into the theaters? We would be ecstatic. I mean, any opportunity for people to go back and share in those stories together is one that we would support."
Would audiences risk Coronavirus infection to lock themselves in a closed room with hundreds of other people breathing recirculated air even though the science says this is probably the best possible way to spread COVID-19 infection? Maybe for a brand new movie but it seems like a stretch to think they'd show up under those circumstances for something they've already seen multiple times and probably own on home video.
Also what are the ethical implications of luring audiences into a situation that may not even be safe? A lot of experts aren't even confident that people should be allowed to eat in restaurants for many months, let alone sit in movie theaters. This sounds a lot like the type of plan Thanos might come up with.
Cinemark Theaters Shut Their Doors, Have Plans To Reopen
Cinemark was the last of the three big theater chains (Regal, AMC, Cinemark) to give up and shut their doors in the face of the Coronavirus. But now they too eventually closed all 345 of their movie theaters in North America. Now though, a month later, they have a plan to re-open.
Deadline reports that during a financial call held on April 15, 2020 Cinemark's CFO Sean Gamble revealed they are targeting the beginning of July as the time to start re-opening their movie theaters. This would, of course, be subject to whatever the current laws are where each theater is located. Some states are already planning reopening regulations which would prohibit large, movie audience sized gatherings entirely.
However, Cinemark is planning to bring its employees back to work at the end of June to start prepping their theaters for re-opening. Then by July they say they'll begin showing "high-profile library product". I assume that means they'll show old movies, but it's such a vague term it could literally mean anything. What's certain is that the seem to be banking on the release of Christopher Nolan's new movie Tenet to be the first legit blockbuster shown in their theaters. Tenet is currently slated to be released on July 17, 2020.
Obviously the pressure is on here for them to get theaters open and operating before distributors realize how much money they can make streaming movies. Trolls World Tour was the first major theatrical release to give in and #JustStreamIt and it broke tons of streaming records over Easter Weekend. But no matter what Cinemark wants to do, they may not be able to do any of it. All indications are that most large states plan to keep things closed indefinitely.
When Cinemark closed its doors originally, they issued the following, depressing statement: "Through these absolutely unprecedented and evolving times, one thing will not change, and that is Cinemark's dedication to its team members and moviegoers. The decision to close our U.S. theatres was incredibly tough, but we know it is the right thing to do as global Coronavirus concerns continue to escalate. We will closely monitor recommendations of national and local governmental health organizations and look forward to inviting everyone to once again enjoy experiencing the movies with Cinemark."
We don't know when, or I suppose indeed if, they'll ever reopen at this point. The Coronavirus can't last forever, but how long can they remain solvent without any income? It's a race against time to see whether the Coronavirus runs its course or their corporation fails, first.
Chinese Movie Theaters Return And Un-Return
China was where the Coronavirus pandemic started and so they were the first place to shut down their movie theaters. That also means they're the first place to reopen them. But after briefly giving 600 theaters permission to open, after only a few days with them running, the Chinese government has re-closed all movie theaters everywhere in the country.
No explanation was given for the sudden change in direction, though the obvious conclusion is that the Chinese government is worried about a renewed wave of infection. Unfortunately according to THR this time the close is likely to be even longer than it was the first time around. We could be looking at all of 2020 without movie theaters in China, and the box office damage to Hollywood will be absolutely devastating. Expect to see entire movie studios go out of business if this persists.
When the first 500 Chinese movie theaters briefly opened last weekend and it did not go well anyway. According to Variety those theaters only managed to bring a combined total of $10,000. That might as well be nothing. Even one movie theater can normally bring in $10,000 in a single day period. This was the combined total for 500 theaters over an entire weekend.
Those 500 theaters represent only 5% of the total theaters in China. More are slated to open soon. But even if they do open, it doesn't look like Chinese people are ready to go back to them. The question is… will they… or will any of us… EVER be ready to go back?
The Coronavirus has made an indelible mark on society. The hesitancy of the Chinese people to return to watching movies in big groups could signal bad news for the future of the movie industry there, and in America.
A New Box Office Record
In the thick of a pandemic with all the big studio chains completely closed, the movie industry has managed to set a brand new box office record. They've matched an all time new low of zero.
This marks the first time since 1994 that has happened. Technically there are still 300 movie theaters open in scattered parts of the country. Some of those are probably drive-ins, but drive-ins don't report box office numbers. So the movie studios aren't even reporting box office numbers at all anymore. Whatever little money those three hundred or so movie theaters did earn, isn't being counted at all.
It's expected that the last three-hundred or so theaters left will close soon. That includes the drive-ins, as states enact stay-in-place ordinances which would make even keeping them operating dicey.
In 1994 plenty of people actually saw movies, but reporting was interrupted by the Northridge Earthquake on January 17, 1994. So technically, even though both that week in 1994 and this week are reporting $0 earned, waaaay fewer people went out and saw movies this week than they did back then. I think it's safe to say there were fewer people in movie theaters this week than since the advent of the talking picture.
Worst of all, it's a record that's likely to be matched next week. And the week after. And the week after as we self-sabotage our global economy in a desperate bid to combat a pandemic. Here's hoping there's something left to come back, when it's all over.
Movie Studios Gives Up On Theaters
Warner Bros., now unable to release movies in theaters, is trying to rush content onto streaming platforms to create more revenue streams. Their first move is to get Birds of Prey streaming early. They've announced that Birds of Prey will be available on demand March 24th.
Universal is also taking steps to try to minimize their losses while also providing some entertainment to the many who are locked away in their homes.
At the present time, Universal has three movies in movie theaters right now, Emma, The Invisible Man, and The Hunt and they will be making these three titles available as early as Friday via Video On Demand. This is an unprecedented move as all movies usually take about three months after their theatrical run before they are made available for DVD release or digital streaming.
In another big move by the movie studio, Trolls World Tour from Dreamworks Animation is scheduled to hit the movie theater on April 10, 2020. Universal is going to make that movie also available On Demand as well as the theaters (providing they haven't shut down).
All movies will be available for a 48-hour rental period with a cost of $19.99 per title. Yes, this is significantly more expensive than your normal Redbox rental but consider these are brand new releases. This has been an idea floating around for years now, but movie theaters were not on board. This could turn into a "test phase" to see how the public reacts, maybe giving studios the thought of making this a more permanent route to get their movies in front of as many eyes as possible.
Creating A Movie Theater Experience At Home
With the world in a virtual tailspin because of COVID-19, the Coronavirus, various businesses are attempting to reinvent themselves in order to survive during the mass shutdowns. With the doors closing on all aspects of entertainment, the movie industry is looking for ways, other than shifting release dates, to get their movies to the public without them having to gather in a movie theater.
It goes without saying that the movie industry is a creative lot (remakes be damned!). So, one would think a creative mind could come up with an original idea on how to get their film to the masses. Look no further as the good people behind the upcoming independent comedy Phoenix, Oregon, have devised a way for their film to be seen. The movie stars James Le Gros, Jesse Borrego, Lisa Edelstein, Diedrich Bader, and Kevin Corrigan and tells the story of two friends who are going through a mid-life crisis and decide to quit their jobs to open a pizzeria/bowling alley together.
Their idea allows for viewers to see their movie, while also supporting the local movie theaters. Their idea, which they announced via a press release, would allow for movie goers to purchase tickets for the movie at a theater they would normally go to see the movie. With this purchase, they would gain a proof of purchase that gives them access to a digital release, thus allowing them to watch the movie without risk of COVID-19 exposure.
The process is simple enough. You first go to the movie's official website. Find a theater where the movie was scheduled to start on March 20. Don't worry, even if it isn't in your location, you can still purchase a ticket. Once purchased, you email a copy of your receipt/confirmation to [email protected]. Once they have verified the purchase, you will not only get a one-time link to the movie for immediate viewing, you will also receive a free digital download when the movie becomes available for purchase in the summer.