We are getting really close to three years since the formal announcement of a Buffy the Vampire Slayer reboot was in the works. Since that time, much has changed across the landscape of movie-making and television series production, which could be the reason why not much else has been heard about the possible reboot. Most news now centers around Buffy creator Joss Whedon and all the ugly "abuse" and "misconduct" he's being accused of. So, where do we presently sit with a Buffy reboot?
DISNEY STAYS QUIET ABOUT THE BUFFY THE VAMPIRE SLAYER REBOOT
Around the same time, a new Buffy was being bandied about, Disney was in the process of purchasing 20th Century Fox. The Buffy reboot was going to be produced by Fox 21 Television Studios, which originally had been known as Touchstone Television, but with the Disney deal in the works, Fox put many of its working properties on hold. Presumably, Buffy was one of the many.
After Disney's acquisition of Fox, the television entity was folded into 20th Television, though no mention, at least publicly, was given concerning the previously announced Buffy reboot.
IF THE BUFFY THE VAMPIRE SLAYER REBOOT DOES HAPPEN…
When Fox announced the potential reboot, it was also announced that Monica Owusu-Breen would be writing the series as well as serve as the reboot's showrunner. It was also said that the original series creator, Joss Whedon, would executive produce the series, but this was before the massive fallout surrounding Whedon came to be (more on that soon). Apparently, Owusu-Breen and Whedon were working together on a pilot script. Gail Berman, Joe Earley, Fran Kazui, and Kaz Kazui were also said to be on board as additional executive producers. Berman has a long history with Buffy as she produced not only the original series but also the Buffy spin-off, Angel.
Back then (in 2018), former Fox and 20th TV chairman and CEO Gary Newman seemed quite excited at the possibility of a Buffy the Vampire Slayer reboot. He said via Variety, "I think if you look in our library, 'Buffy' is probably the most ripe show we have for bringing back." He then spoke about Whedon, "It's something we talk about frequently, and Joss Whedon is really one of the greatest creators we ever worked with," he said. "When Joss decides it's time, we'll do it. And until Joss decides it's time, it won't happen." This interview came well before Whedon's mounting issues.
IS THERE A SCRIPT?
According to Lesley Goldberg, who was speaking on the Hollywood Reporter podcast back in April 2020, there has been little to no movement on the series. In her update, which can be heard here starting around the 27:30 mark, the series is still in development and that producers, whomever they are, are wanting a perfect script since the series is such an iconic one. She also mentions that when Fox announced the series reboot, there was no script, only a pitch. The only for certain was that Owusu-Breen had been hired.
"RICHLY DIVERSE"
Amber Benson played Tara Maclay on Buffy the Vampire Slayer and was one of the first to speak up about the possible reboot. She also shared some information on the possible casting of a new Buffy. She appeared very excited when she spoke to Digital Spy, "I was so excited because Joss [Whedon] was involved, a woman of colour was going to be running the show (Owusu-Breen), and Buffy was going to be a woman of colour," she said. "I thought that was really important." So, Buffy was no longer going to be white. Benson went on, "So Buffy – it had some diversity. But I feel like it could have had more. And that was just the time. That sort of onus wasn't on the creative world to show the world in a diverse way. I would very much like to see Buffy in a diverse world. I think it would be a really amazing thing." She even said she wouldn't mind appearing in the reboot, even if just briefly. "Sure. I would pop in for a little cameo. Heck yeah!"
WHAT ABOUT SARAH MICHELLE GELLAR?
While the idea of a Buffy the Vampire Slayer reboot may still sound like a great idea to some, don't count on Sarah Michelle Gellar to be one. Not that she isn't all for a possible reboot, but seeing her return to the role that made her a household name holds no desire. She told Mario Lopez on his On With Mario Lopez podcast, she simply has no interest. "What worked for Buffy was that the monsters represented, they were a metaphor for the horrors of adolescence," Gellar explained to Lopez via US. "I don't think it's me, I don't think I should be the one doing it. … [I'm] way too tired and cranky to put in that work again."
What about Angel star David Boreanaz? Would he ever consider donning his Angel duds one more time? The actor definitely supports the idea of a reboot, "I think it's great. I'm sure they'll find the right storylines and the right people to fill shoes of whatever characters they want to portray. It was great to be a part of it when it first started, and now to see it being revived is just another testimony to the hard work that we did. I congratulate that, and applaud that." But when it comes to returning to a role that gave him seven great years on television, he feels his time has passed. "No, only because I'm all for people redoing it or whatever but A, I'm too old," Boreanaz said via Cheatsheet. "It's not like the cast of Friends is reuniting. These type of shows, we're not hanging out in a coffee shop on a couch. I get it. But, with all that technology, if they made Robert De Niro look really young in that one movie with all the computer stuff, I don't know. I would encourage them to find somebody else to do it, I would love that just to see that. I have no problems with that."
Article continues below headlines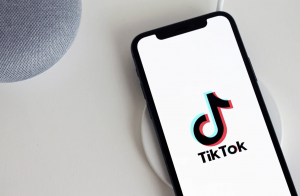 ---
Most of the other former Buffy stars, Nicholas Brendon, Anthony Stewart Head, James Marsters, and others offered support at the idea of a Buffy the Vampire Slayer reboot along with the idea of a much more diverse cast. Marsters even tweeted out once he heard the news:
BUT THEN THERE'S JOSS
In what could now be a major wrench into actually moving forward with a new Buffy, and quite possibly why not much has been said about it lately, is the well-deserved heat creator Joss Whedon is taking for his alleged horrendous on-set (and off-set) behavior. Following her divorce from Whedon, ex-wife Kai Cole penned an essay describing in detail the marital infidelities and mental abuse Whedon heaped upon her. This essay opened the flood gates as first Ray Fisher, then Buffy stunt duo Sophia Crawford and Jeff Pruitt, then former Buffy star Charisma Carpenter, followed by much of the Buffy cast, unloaded on Whedon, with most accusations centered around the verbal abuse he directed towards them, though some accusations were quite creepy. Whedon has not responded to even one accusation and has pretty much gone into hiding, leaving question marks surrounding many of his projects to include the Buffy the Vampire Slayer reboot.
At this point, no one is certain what the higher-ups at the Mouse House are thinking when it comes to Buffy. Chances are they still feel that the nostalgia of Buffy could bring old fans back and with its potential diverse cast, a new legion of fans would climb on board. But Joss Whedon was Buffy. Without his input, just how confident is Disney that the potential series is in the right hands? Their silence may speak volumes.
ALL'S QUIET FOR THE BUFFY THE VAMPIRE SLAYER REBOOT
The news continues to be on the minimal side and movement at a snail's pace when it comes to the Disney reboot of Buffy the Vampire Slayer. The slaying series, which Disney took control of when they purchased Fox in 2017 (a deal completed in 2019), ran for seven seasons. Since the purchase, Disney has, in one form or another, been rebooting or reimaging a number of different Fox properties, Buffy being one.
Since that time, though, Buffy star Sarah Michelle Gellar has announced she is not returning for the reboot saying, "I don't think it's me, I don't think I should be the one doing it. … [I'm] way too tired and cranky to put in that work again." Ditto for David Boreanaz, who appeared in the series as Angel. He sees no issue with a possible reboot, but for him appearing in it, "I'm too old."
The Joss Whedon saga has also put a damper on possible movement as the creator of the series has been hit with numerous accusations of misconduct. His part in the production of the reboot is still in question but it looks like he no longer will have any say in the show. When the reboot was first announced back in 2018, Monica Owusu-Breen was tabbed as the showrunner and that still appears to be the case.
The massive slow-down surrounding a new Buffy series may not be a bad thing in the long run. Instead of Disney jumping quickly into the Buffy TV series, they are instead taking a page out of the Stars Wars playbook. Like Star Wars, Buffy is developing its own universe by going the way of comic books and novels, hopefully laying the groundwork for Buffy's future.
Boom! Studios currently has the comic book license for Buffy and they have since created the "Slayerverse." At this same time and over the past few years, authors Kendare Blake and Kiersten White have penned a couple of excellent books that have introduced two new Slayers. Both of these new novels take off from the season 7 events of the Buffy TV series.
Although Ms. Gellar has no intention of returning as the titular hero Buffy, she isn't shy about who she'd love to see take over that mantle. During an interview with Movie Web, Ms. Gellar had one name in mind when asked who she's like to play the part she made famous. "I vote Zendaya," was her answer.
Whether the Buffy the Vampire Slayer reboot was ever able to attract such a big name remains to be seen. Though someone like Zendaya would instantly shoot this production into the stratosphere. But that casting is likely just wishful thinking at this point.