When it's all said and done, I doubt many would list Brandon Routh as their favorite version of Superman. It's not that he did a poor job playing the part or anything, his take of the character was fine. It's just that 2006s Superman Returns just didn't necessarily hit on all the right notes and ended was rendered forgettable coming almost right on the eve of the superhero explosion that started when the Marvel Cinematic Universe kicked things into high gear. But that doesn't mean Routh isn't still interested in the character, or recognize the value of some of the Kryptonian's story. In an interview with ComicBook, Brandon Routh talked about maybe returning to play Superman.
In the interview, Brandon Routh talked about coming back to play Superman again in some fashion, saying he had explored the idea on his own. He doesn't specify how exactly he queried about the role, or what kind of ideas were fleshed out in the process. But Routh did say he had at least thrown it out there that he was interested in reprising the role of Superman. Routh said, " I was absolutely always interested in that (playing Superman). I have made my own investigations about the possibility of something like that. Right now, the truth is that we're flush with Superman stuff…"
Brandon Routh being interested in returning to a role doesn't necessarily mean it is going to happen. That much is for sure. But what's interesting about the current landscape of comic book movies and series is that having new versions of characters come around doesn't mean that the older ones are put out to pasture. Far from it. These days, there almost seems like a good chance to return as a character in someone else's story. Heck, we saw this with Brandon Routh himself when he reprised the role of Superman in the "Crisis on Infinite Earths" arc in CW's Arrowverse story arc. It was such a hat tip for fans and something productions are leaning into more now these days.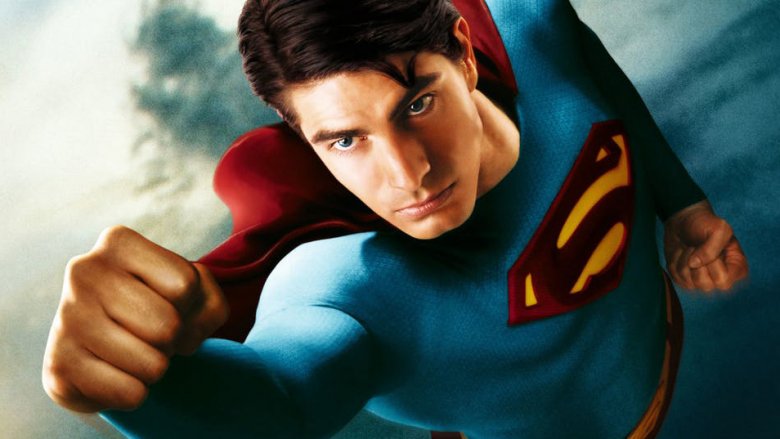 Superman Returns seemed like it was going to be the start of something big for Brandon Routh when the relatively unknown actor (at the time) was cast to play the lead role. Bryan Singer's take on the story moved away from some other comic book fare when it decided against another origin story for the character, instead moving us along further in the Superman timeline to start. It didn't totally work. On its $200+ million budget, the flick earned *only* $391 million at the box office which is seen as a pretty massive failing considering the sheer enormity of Superman's popularity. Critics weren't as harsh with the film scoring 75% on Rotten Tomatoes .
In this most recent interview, Brandon Routh did express interest in coming back to play Superman but admitted that the landscape was crowded right now in that respect. Henry Cavill would seem to still be the face of that character in DC's Extended Universe even though there hasn't been a ton of firm casting news on that front. And then there are two other possibly movies coming down the pike with JJ Abrams and Ta-Nehisi Coates working on a movie and Michael B. Jordan also gearing up for another project. Plus Tyler Hoechlin is covering the character on the small screen with Superman & Lois.  Bringing Brandon Routh back for another Superman movie or series isn't in the short-term plans.