The Rock & Roll Hall of Fame will be announcing its 2022 inductees this coming May. Among the artists on the ballot is Country Music legend Dolly Parton. After humbly announcing that she was bowing out of the running, Dolly Parton has now had a change of heart, as Deadline reports.
Dolly Parton is unquestionably a legend of music and the fact that she previously deemed herself unworthy of a Rock & Roll nomination is a measure of her character. However, on NPR's Morning Edition Parton voiced that she had u-turned on this decision, saying: "I'll accept gracefully-"I would just say thanks and I'll accept it because the fans vote." Fans indeed have a voice in electing artists to the Rock & Roll Hall of Fame. This year's fan vote is now closed, and Dolly Parton stands in fifth place, ahead of her are the Eurythmics, Pat Benatar, and Eminem and at the top of the fan vote are Duran Duran.
Dolly Parton finds herself in esteemed company, but as the eagle-eyed reader might have noticed, artists in this vote aren't strictly rock & roll. Eminem, as iconic as he is, isn't necessarily a rock & roll artist, and perhaps neither is Dolly Parton. The "9 to 5" singer is a country music legend, and it was this difference in genre that led her to withdraw herself from the vote initially saying how she didn't consider herself a rock & roll artist.
However, Dolly Parton did note that the nomination has inspired her to produce a rock & roll album, which nobody could argue against being anything other than awesome. Parton's comments on NPR's Morning Edition alluded to her unease regarding the nomination saying, "It was always my belief that the Rock & Roll Hall of Fame was for the people in rock music, and I have found out lately that it's not necessarily that. But if they can't go there to be recognized, where do they go? So I just felt like I would be taking away from someone that maybe deserved it, certainly more than me, because I never considered myself a rock artist."
This whole saga continues to show the strength of Dolly Parton's character and her good nature. First, humbling withdrawing herself from consideration, second only changing tact so as not to disappoint fans and third, the only reason Parton wanted to be removed from the vote in the first place was so she didn't take the place of, in her eyes, a more worthy candidate. Withdrawals and U-turns aside, the fact of the matter is that Parton was always going to be a part of this year's vote, which is comprised in part of a fan vote and an official ballot. The Rock & Roll Hall of Fame responded shortly after Parton's voice of concern with a statement that noted voting was already underway, thus Parton would stay on the ballot.
Whilst the potential induction to the Rock & Roll Hall of Fame may be weighing on her mind, Dolly Parton has a novel to promote as well. Her discussion on NPR was centered on her new book Run, Rose, Run which is co-authored with master novelist James Paterson. Run, Rose, Run has already reached success in its short life. The New York Times bestseller will be adapted for film by Reese Whitherspoon's Hello Sunshine company, and Parton will also star in the adaptation. Novel adaptations aside, Dolly Parton is among 17 nominees for this year's induction to the Rock & Roll Hall of Fame, and no matter whether she is inducted or not, she has handled her nomination with grace and decorum.
Article continues below headlines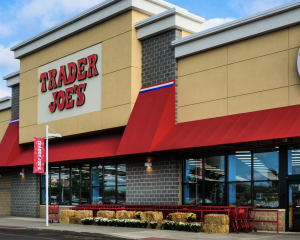 ---