Supernatural is one of the greatest underdog stories of television. Show creator Eric Kripke spent ten years developing and pitching the show before it was picked up by The WB network. Even then, the show had to be reformatted (it was originally envisioned as a movie, then an anthology show), its premise rewritten (at one point, it was going to be about tabloid reporters traveling in a van, like the paparazzi version of Scooby-Doo), and fantasy series have never really been popular on TV to the same degree as shows involving cops solving sex crimes or doctors being rude to people. Over the course of its long life, it perpetually saw its rating dip lower with every season, and yet, the show managed to hang in there to become not only one of the longest-lasting live-action television series ever, but the single longest-running fantasy series ever. The Winchesters will attempt to harness the proven loyalty of Supernatural fans.
A lot of that loyalty can be attributed to the chemistry between lead actors Jared Palecki and Jensen Ackles. As the demon-hunting Winchester brothers Sam and Dean, the duo managed to stake out a franchise of fifteen broadcast seasons, a slew of tie-in novels, comic book series, and now, a spin-off. While there have been many attempts to create a successful spin-off of Supernatural, the upcoming The Winchesters is the first to be greenlit for a series order. Here's what we know:
The Winchesters Adds Demetria McKinney
In March 2022 came the news that Demetria McKinney (Tyler Perry's House of Payne) would be joining the cast of The Winchesters. According to Collider, McKinney will play Ada Monroe — a clever bookstore owner with a nose for kinds of out-of-the-ordinary stuff that always gets Winchester family members in trouble.
What's The Premise Of The Winchesters?
The Winchesters will essentially be a prequel show to Supernatural. Whereas the original series followed Sam (Jared Padalecki) and Dean (Jensen Ackles) Winchester as they fought demons, befriend angels, go to Heaven and Hell, and slide over the hood of their black 1967 Chevrolet Impala a whole bunch of times, this show will focus on a previous generation of their family. More specifically, it will be about their parents, John and Mary. Both of those characters have previously appeared on Supernatural, but the spin-off promises to be about the pair as younger people. Presumably, we will see them learn about all the vampires and fallen angels and such that populate the world of Supernatural, train to be demon hunters, and probably have some bouncing baby boys by the end of it. Oh, they will also probably fall in love, get married, and then die horribly.
While the prevailing assumption is that The Winchesters will mostly take place in the past before Sam and Dean were born, this is a Supernatural property, after all. So there is a lot of chances for time travel, alternate dimensions, and fantasy weirdness that could take John, Mary, and whoever else ends up partnering up with them to beat up werewolves to pretty much anyplace. Speaking of which:
Who Will Star In It?
Curiously, the central parts of John and Mary Winchester have not yet been cast (or at least, announced). Given that the entire hook of the show is Sam and Dean's parents having adventures in a 1970s world of shag carpeting and groovy vampires (we hope), you would think that the WB would get on that pronto. As it is, the only actors confirmed to have been cast in The Winchesters thus are Nida Khurshid (who previously appeared on the Grey's Anatomy fire station spin-off drama Station 19, because Grey's Anatomy is weird) and Jojo Fleites in his first credited acting appearance.
Khurshid and Fleites will both be playing entirely new characters. Khurshid is set to portray Latika Desai, a demon hunter in training, while Fleites will be Carlos Cervantez, a more experienced hunter described as "a boost of positivity." Over the course of its 15 seasons, Supernatural built up quite a roster of supporting characters, and it seems likely that some of those will pop up over the course of The Winchesters as well. We may see some recast to be younger versions, but Supernatural was also a show that frequently featured immortal beings, so it might not even be necessary. And someone else that is returning…
What Is Jensen Ackles' Role In The Winchesters?
Happily for the returning Supernatural fans that The WB is banking on for a viewing audience, Jensen Ackles is going to be involved. Ackles is executive producing the series along with series mainstay, ​​Robbie Thompson (who is also writing). More excitingly, Ackles is reprising his role as Dean Winchester. However, it appears the upcoming The Boys star will only be returning to the role as a narrator, so he likely will not be appearing on screen in The Winchesters.
Also [SPOILERS FOR A LONG-CONCLUDED DARK FANTASY SERIES], both Dean and Sam died at the end of Supernatural. So there will be the question of how the narration is framed; will it be taking place during the original timeline of the show? Maybe it will be in journals or audiotapes left behind? With the nature of Supernatural, it is entirely likely that Dean will be narrating from beyond the grave (though that did not seem to work out great for The Sopranos).
Article continues below headlines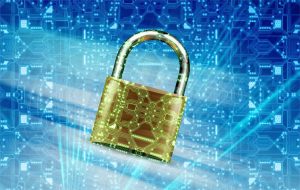 ---
Wait, What About Jared Padalecki?
Somewhat controversially, Jared Padalecki is not involved in any capacity with the show. In fact, that The Winchesters was even in production apparently came as a surprise to Padalecki, who is currently starring as the title character in the TV revival of Walker, Texas Ranger. There seemed to be some behind-the-scenes tension between Padalecki and Jensen Ackles about this, at least so far as social media can be trusted. However, by all reports, the two mended fences and Ackles has described not telling his former co-star about the project until it was greenlit, so as not to jinx it (though he also didn't tell him after greenlighting, as Padalecki found out via Twitter).
Will Jeffrey Dean Morgan Appear?
Character actor Jeffrey Dean Morgan (who has appeared in everything from Watchmen to Grey's Anatomy to The O.C.) portrayed John Winchester in a recurring role on Supernatural. While the aforementioned possibility of time-travel shenanigans and ghost stuff leaves the door open for Morgan to appear, it seems unlikely. For one thing, if The Winchesters is focused on the young John and Mary, it would not make much sense to Shave the older version around, and for another, Morgan is set to star in an entirely different spin-off. It was recently announced that he will be returning to his role of Negan in a starring role in a spin-off of AMC's zombie hit show The Walking Dead.
When Will The Winchesters Be Released?

Right now, that is unknown. A pilot is in production, to be directed by WB mainstay, Glen Winter. The series has also been picked up for a full season (at least), so barring any sudden and unexpected cancellations, The Winchesters is happening. We speculate that it might be scheduled for the upcoming fall season on The WB, but only time will tell. We'll keep you updated!