Being an Expendable ain't easy. The job comes with countless workplace hazards like fight scenes, fast-paced chases, car malfunctions and just being around that many beefy dudes in general – terrifying. And while many of the stars certainly have stories about a stunt gone wrong or a personal clash with a fellow actor, one of them may take the cake on "holy sh*t!" moments. While sitting down for a chat with Red Bulletin, Jason Statham revealed the one that almost got away – as in almost got really out of hand and could have cost him his life. 
Picture this, it's just another day of filming the next installment of the beloved franchise hit, The Expendables. As your truck races towards a body of water, you realize the brakes aren't working. Panic sets in. As the distance between you and the wall that stands in the way of taking a dip in some very deep water closes in, you brace yourself for impact. Slamming into the roadblock, the vehicle flips over and crashes into what Jason Statham said was about 5-10 meters of water (16-32 feet). There's an open window, so escape could be possible, but your darn gun holster has gotten stuck! For many of us, this is where we'd give up and accept the grips of sweet death. But none of us are quite like Statham. 
A world-class swimmer – no really, the guy was a celebrated English diver in the early 1990s – Jason Statham knew just what to do. Keeping cool and using the skills he honed two decades earlier when he represented England at the Commonwealth Games in 1990, Statham freed himself and managed to swim to the top serving as his own rescue team. The feat was so impressive and unreal that during the feature's premiere down the road in 2014, co-star Sylvester Stallone commented on the event saying that anyone else in the cast put into the same situation would have surely drowned.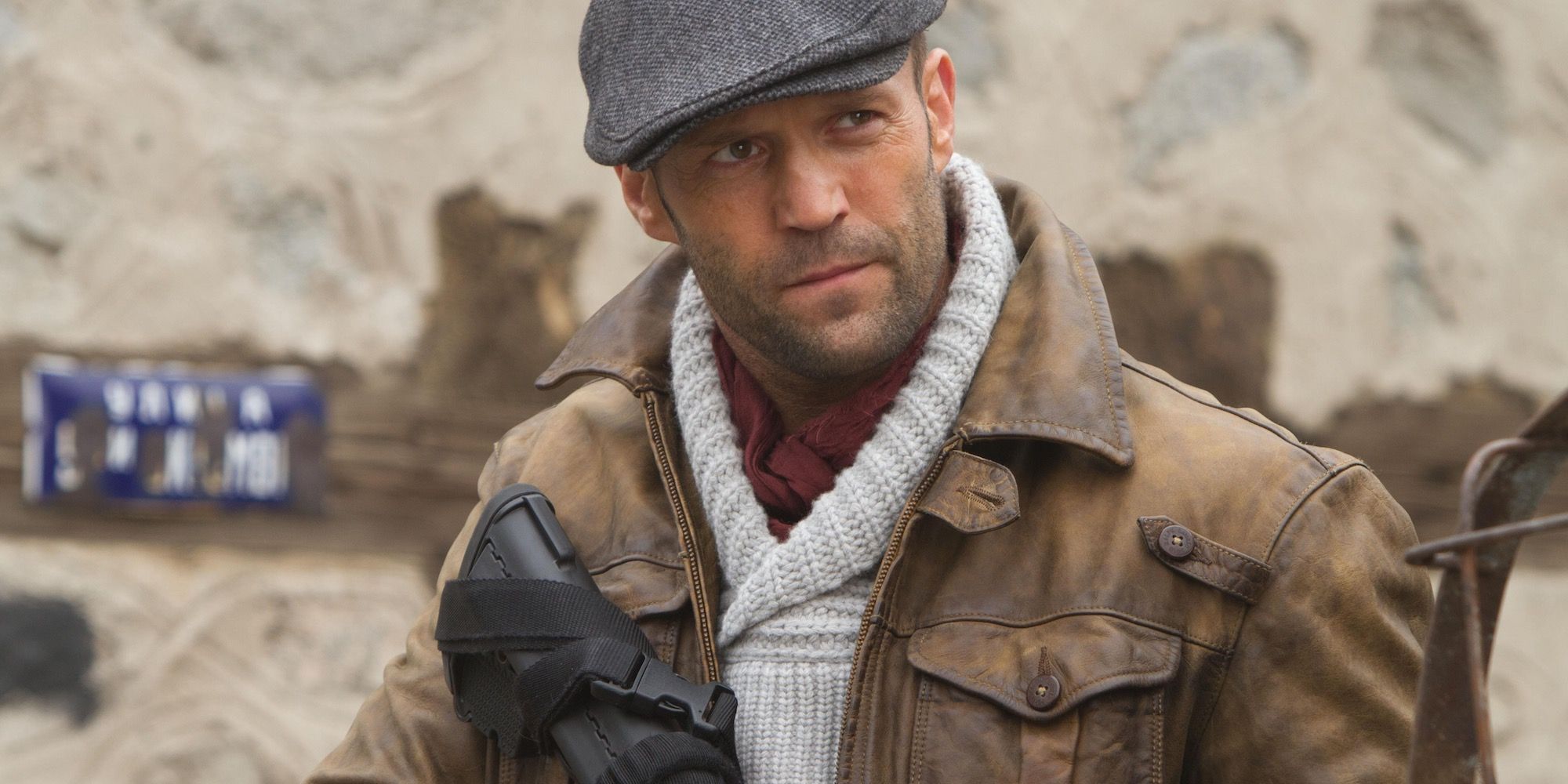 The legendary actor added to the escape drama by informing fans that not only was the gun stuck, but the performers were also weighed down by their boots. However, heavy boots, a jammed gun holster, and water pouring into a crashed truck were no match for Jason Statham. A man of many talents, while performing one of his own driving stunts, he used another skill to save him from that one!
Since the time of the accident, Jason Statham has gone on to star in a slew of films including Fast & Furious Presents: Hobbs & Shaw, Spy, and Wrath of Man. He also became a full-blown family man in 2016 when he proposed to his longtime girlfriend, model Rosie Huntington-Whiteley. The two welcomed a son, Jack Oscar, the following year, something that Statham is sure to thank his lucky stars for allowing him to do after the crash that almost took his life. For many of us, a near-death experience like the one The Expendables star went through would make us turn our backs on whatever got us into the predicament. Luckily for longtime Statham fans, this wasn't the case.