When it comes to wild fan speculation around a movie, we might never, ever top what is happening with Spider-Man: No Way Home. There have now been years of wondering and guessing around who will eventually appear in the film, on both the hero and villain front. While we might have to wait until the release to know if more than one Spider-Man is getting into the mix, a lot of the villains have been confirmed through the first trailers. But could another old "friend" be getting back into things with a return from Jake Gyllenhaal? There is one fan theory out there that's gaining some steam which could have Gyllenhaal returning as Mysterio in No Way Home.
The theory comes in the /FanTheories section of Reddit and comes on the heels of others in the industry (via CinemaBlend) suggesting that aspects of the Spider-Man: No Way Home trailer have it appear that Jake Gyllenhaal as Mysterio could be making a return. For starters, speculation comes first from simple math around the villains taking part in this next movie. It sure seems like there's a build-up to having the Sinister Six as the core group of villains is real. But as of right now, there are only five villains confirmed with Alfred Molina as Doctor Octopus, Willem Dafoe as Green Goblin, Jamie Foxx as Electro, Thomas Hayden Church as Sandman, and Rhys Ifans as Lizard all set to reprise their roles from previous iterations. 
So we are one short if this is truly the Sinister Six. And then there is the part of the theory where Mysterio could be returning even in place of one of these villains. We know from the events of Far From Home that Jake Gyllenhaal as Quentin Beck used his main expertise in imaging as a way to fight off Spider-Man. In this theory, the version of Sandman that we see in the trailer for No Way Home is just another one of these holograms and not the actual character himself. The rumor points out that the version of the character we see in the trailer looks much more like the elementals we saw in Far From Home.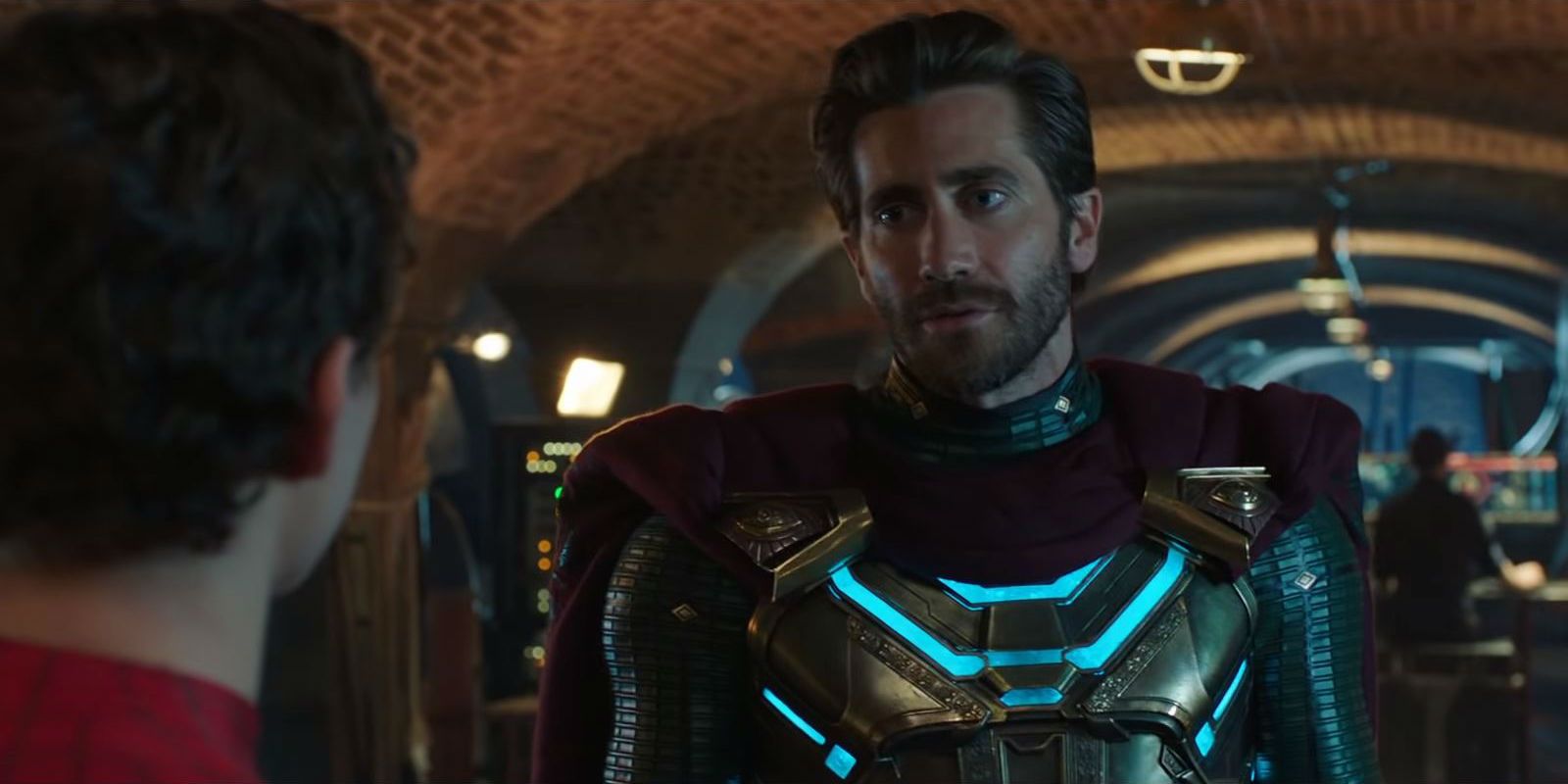 And what would also help lend credence to the idea that Jake Gyllenhaal is returning as Mysterio in this film is that all of the other villains who are in this film are those who lost their lives in fights with different versions of Spider-Man. Each met their end in the different movies. They've all come back via the Multiverse to take care of unfinished business when it comes to Peter Parker. Whereas Michael Keaton's Vulture is still very much alive in this world, Jake Gyllenhaal's Beck is the other character who died in a fight with Parker. Along these lines, wouldn't he be in line to return? It sure seems to be the case.
Again, internet rumors don't a casting decision make for sure. But based on everything we already know about Spider-Man: No Way Home the omission of Jake Gyllenhaal as Mysterio just wouldn't seem to make sense. Speculation about this new movie is still at an all-time high while we wait to see who is in it, including the possible returns of Tobey Maguire and Andrew Garfield as their versions of Peter Parker. All questions (we hope) will be answered when Spider-Man: No Way Home hits theaters on December 17th.