Scooby Dooby Doo, where are you? We got some work to do now. Scooby Dooby Doo, where are you? We need some help from you now. The lines from the iconic theme song still ring out in all their silliness today and it looks like it won't be long before we hear them again. There's word that a return to the Mystery Machine is in the works. Giant Freakin Robot has it from our trusted and proven source that a live-action Scooby-Doo reboot is in development for HBO Max. They are giving this thing another go and fans will have a chance to reconnect with not only Scooby-Doo but the rest of his crew as well. 
While no other official word is out there about the Scooby-Doo reboot on HBO Max, it stands to reason that we will be seeing a whole new cast for this production. Previous iterations of the live-action forms of the franchise have had actors and actresses fill the main human roles with the Scooby-Doo character coming in as an animated dog. We can likely assume a similar path for this Scooby-Doo reboot with the chance that upgrades in technology make it even easier to bring Scooby to "life". Think what they recently did with Clifford the Big Red Dog except hopefully less creepy looking.
The original Scoob- Doo animated series debuted all the way back in 1969 on CBS and has seemingly been part of the zeitgeist ever since. The series follows the misadventures of the titular dog and his group of mystery-solving friends. There's his stoner buddy Shaggy Rogers, preppy blond Fred Jones, wealthy redhead Daphne Blake, and bookwork Velma Dinkley. Together they make an oddball mashup of distinctly different personalities. It stands to reason any Scooby-Doo reboot would include this group as its primary cast.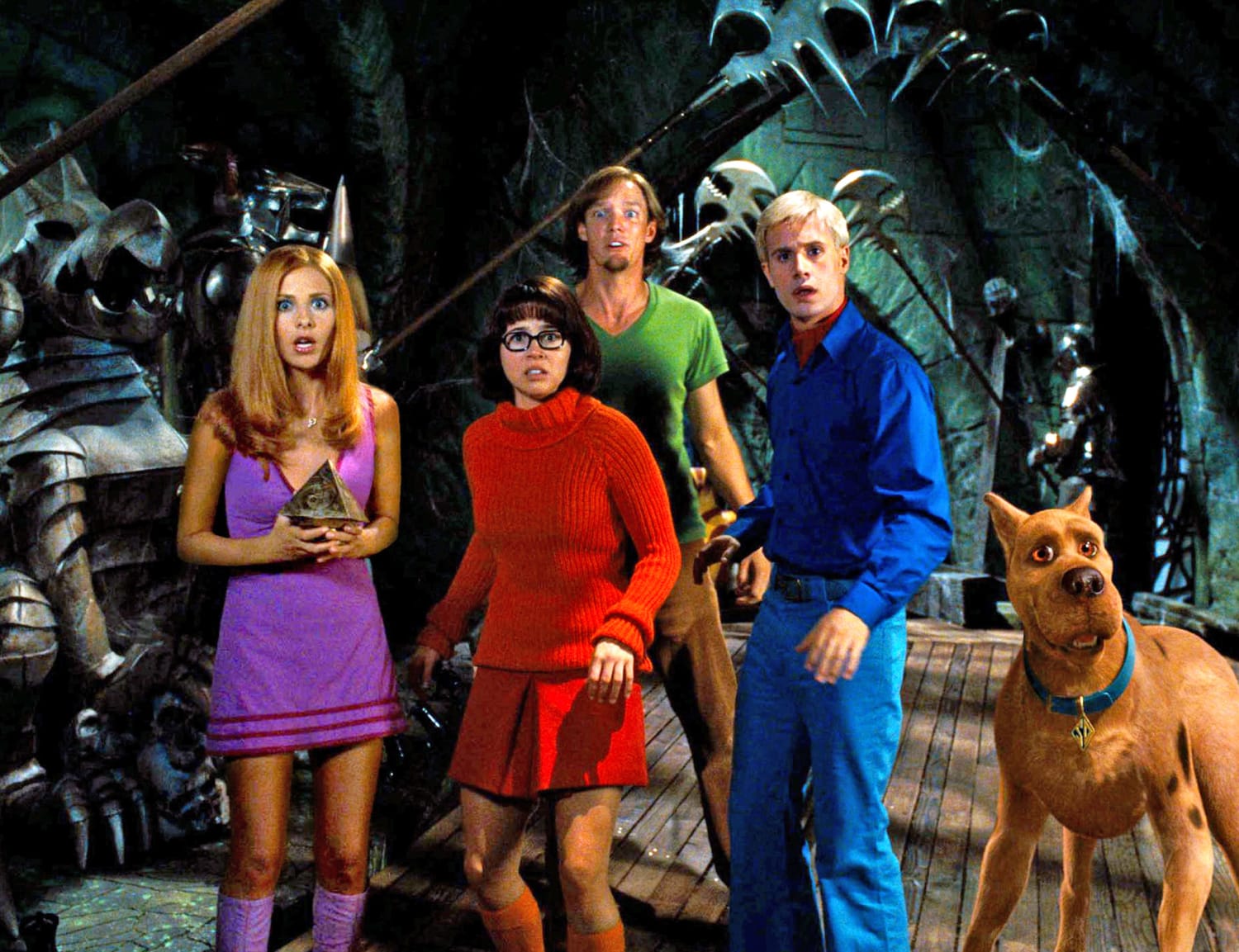 This planned Scooby-Doo reboot wouldn't be the first time the group got a live-action treatment. Most famously, there was the 2002 version that hit screens with an (at the time) star-studded cast. Freddie Prinze Jr. (Fred), Sarah Michelle Gellar (Daphne), Matthew Lillard (Shaggy), and Linda Cardellini (Velma) headlined a silly flick that was mostly in line with the general disposition of the original cartoon. Other big names like Rowan Atkinson and Isla Fisher were on as well and Neil Fanning handled the voice of the animated Scooby. The movie did well at the box office, earning $276 million dollars on its $84 million budget. But critics predictably panned it for the overt nonsensical nature of the productions. It's currently sitting at 30% on Rotten Tomatoes.
A sequel, Scooby-Doo: Monsters Unleashed came out a few years later, did even worse with critics (22% on Rotten Tomatoes) but once again turned a box office profit ($181 million). There is name-brand recognition here that could make a Scooby-Doo reboot a hit for the streamer. There were also a couple of direct-to-video attempts about a decade ago with Scooby-Doo! The Mystery Begins and Scooby-Doo! Curse of the Lake Monster.
With this Scooby-Doo! reboot coming, we could get a new shot at franchise-building around the character. Considering he and the rest of the crew are still moderately relevant all these decades later, there is a chance this is just the first in a few more productions around the Mystery Machine gang.