Better Call Saul fans rejoice. The show's ever-expanding roster of prequel shows and spinoffs has a new member. Collider reports that Slippin' Jimmy, a six-part animated prequel to the beloved Better Call Saul was released on AMC+ on May 23. Slippin' Jimmy offers Saul Goodman followers to see the legendary lawyer in his childhood days.
Slippin' Jimmy is in fact a spin-off of a spin-off, Bob Odenkirk's Saul Goodman first appeared in Breaking Bad before appearing in his own series which has just reached the mid-season finale of its swansong. However, before he was known as Saul Goodman, Odenkirk's character was known as Jimmy McGill and here is where Slippin' Jimmy is focused. The animated show centers on McGill's formative years in high school as he learns the art of the con with his friend Marco Pasternark and has numerous brushes with the law. The May 23 release of all six episodes coincided with the aforementioned midseason finale of the Better Call Saul outgoing series.
Better Call Saul will return for the second half of its final season in July, but until then, Slippin' Jimmy isn't the only spin-off of the Bob Odenkirk show in the pipeline. Joining the animated series of shorts brought to life by Rick & Morty animators Starburns and written by Better Call Saul writers Ariel Levine and Kathleen Williams-Foshee is Cooper's Bar, which ScreenRant also reported will be joined by a third spinoff show this year, a new series of Better Call Saul Employee Training Videos.
Cooper's Bar follows Rhea Seehorn as Kim Wexler, and the latest series of Better Call Saul Employee Trainee Videos will educate fans in the enviable artform of producing tv commercials in the style of Saul Goodman.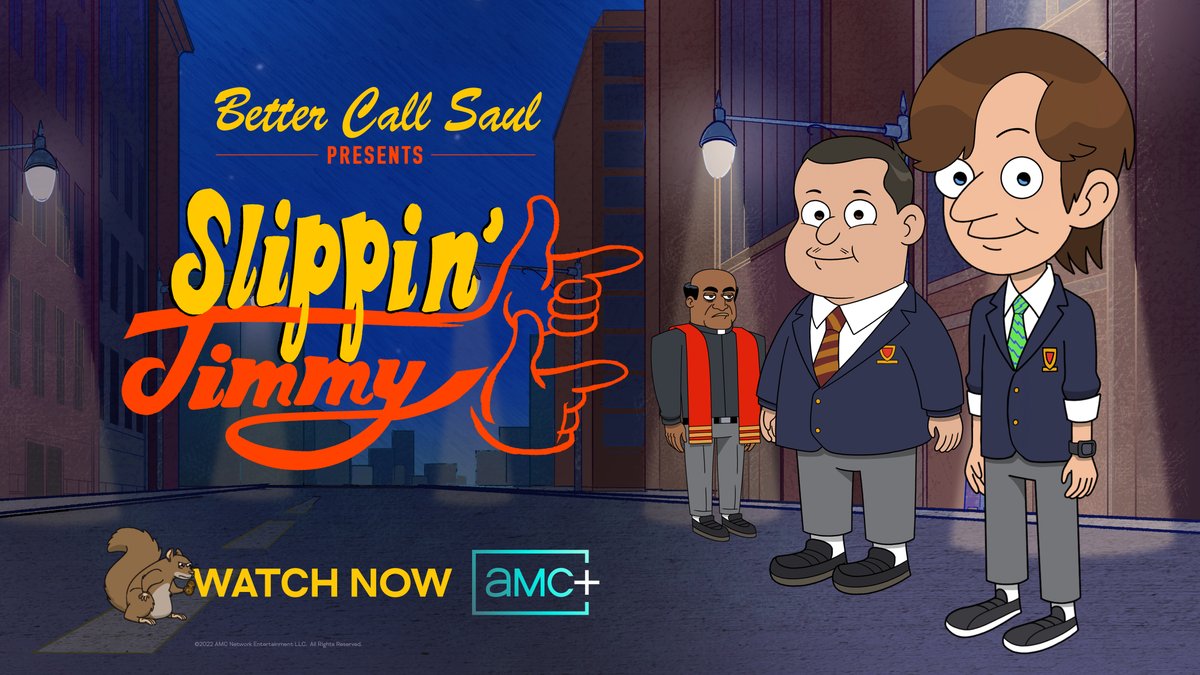 In detail, Slippin' Jimmy is told in the style of 70s-era cartoons and each episode is an ode to a specific classic marquee movie genre. The voice cast features the likes of Kyle S. More as Young Marco, Will Vought as Trent, Jasmine Gatewood as Bobbi and Chi McBride as Principal Karras. Along with Cooper's Bar and the latest series of Better Call Saul Employee Trainee Videos, Slippin' Jimmy is part of a trio that makes a rich tapestry of extra Better Call Saul extras that ensures fans will be well fed in the show's climactic year.
As this is indeed the final year of Better Call Saul, fans will be wondering what to make of the Breaking Bad Universe's future. Slippin' Jimmy and its spinoff cohorts are already set in stone, but could there be more in the works? Indiewire reported back in April that Better Call Saul co-creator Vince Gilligan is taking a break from the world of Better Call Saul to work on a secret project.
However, despite being coy about working with the characters of the beloved show again, both Gilligan and co-creator Peter Gould expressed a willingness on returning to the world of Better Call Saul down the road. So, Slippin' Jimmy's six episodes of family-friendly prequel fun could be just the beginning of this ever expanding world.