Ben Affleck has appeared in numerous films over the years, including some that are quite notable. Some fans might remember Affleck as the iconic superhero Batman, in the 2016 action movie, Batman v Superman: Dawn of Justice, working alongside Henry Cavill, who played Superman. Although Affleck did have the amazing opportunity to play such a well-known and influential superhero, it wasn't that particular character or film that was his best. Back in the 1990s, Affleck was in a movie with such a true and heartwarming backstory that it definitely makes it his best film so far. The movie that is at the top of Affleck's best movie list is Good Will Hunting. 
Good Will Hunting was definitely a film that helped Ben Affleck rise to fame and stardom in the entertainment industry. But how did the film come to be? Surprisingly, it wasn't through typical Hollywood fashion. Ben Affleck helped write the script to the film with Matt Damon, which at the beginning, was just a simple school project. Damon had to write a script for a playwriting class he was taking at Harvard University. When both Affleck and Damon moved to Los Angeles together, they both took the script more seriously and completed an entire screenplay.
The plot revolved around Matt Damon's character, but both Ben Affleck and Damon added real-life experiences into the story. After sending the screenplay around, Miramax eventually bought the script. And from there, the rest is history. But it wasn't an easy writing path. In fact, it was a long and difficult path. According to People, in an interview with Jimmy Fallon on The Tonight Show, Matt Damon discussed what it was really like to write the screenplay. "Good Will Hunting took us so long. We were like unemployed, broke guys. It took us forever to write that screenplay. I think we wrote thousands and thousands of pages."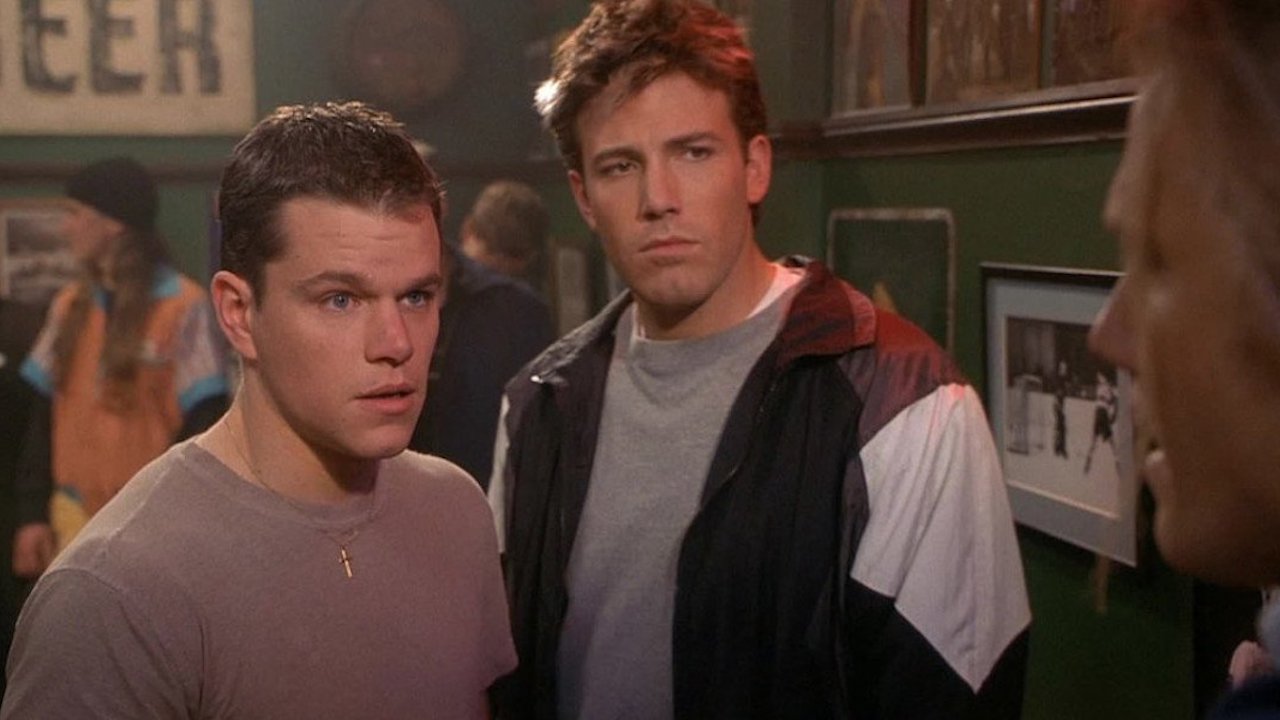 On the positive side, the hard work and amount of time Ben Affleck and Matt Damon took on perfecting the script, led them to utter success. The film Good Will Hunting received critical acclaim. Affleck and Damon ended up winning Best Screenplay at the 70th Academy Awards. The film had a small budget of $10 million, but grossed over $200 million at the box office. According to Entertainment Weekly, Damon said that American filmmaker and actor, Kevin Smith, helped Affleck and Damon also get on the big screen. "We were dead in the water. And we would've lost it. It would've been made with other people in it, and we'd still be really angry I'm sure." Kevin Smith had worked with Affleck and Damon on the film, Chasing Amy. 
So, let's jump into the plot of the film to get a better understanding of why it is such a creative and overall, impressively made film. The movie centers around Matt Damon's character, Will Hunting. Hunting is a young janitor at MIT in Cambridge, Massachusetts, and is also a full-fledged genius. His mathematical talent is discovered by a professor at the school, played by Stellan Skarsgard. After attacking a police officer, Skarsgard works and tutors Damon, on the deal that he will see a therapist, played by Robin Williams.
Ben Affleck played Damon's best friend in the film and is a continuous basis of support for Damon. Minnie Driver is also in the film and played Damon's girlfriend. The film has a dramatic and heartwarming story about the importance of people in your life, love, and pursuing one's passions in life. The screenplay alone shows the talent that both Affleck and Damon hold.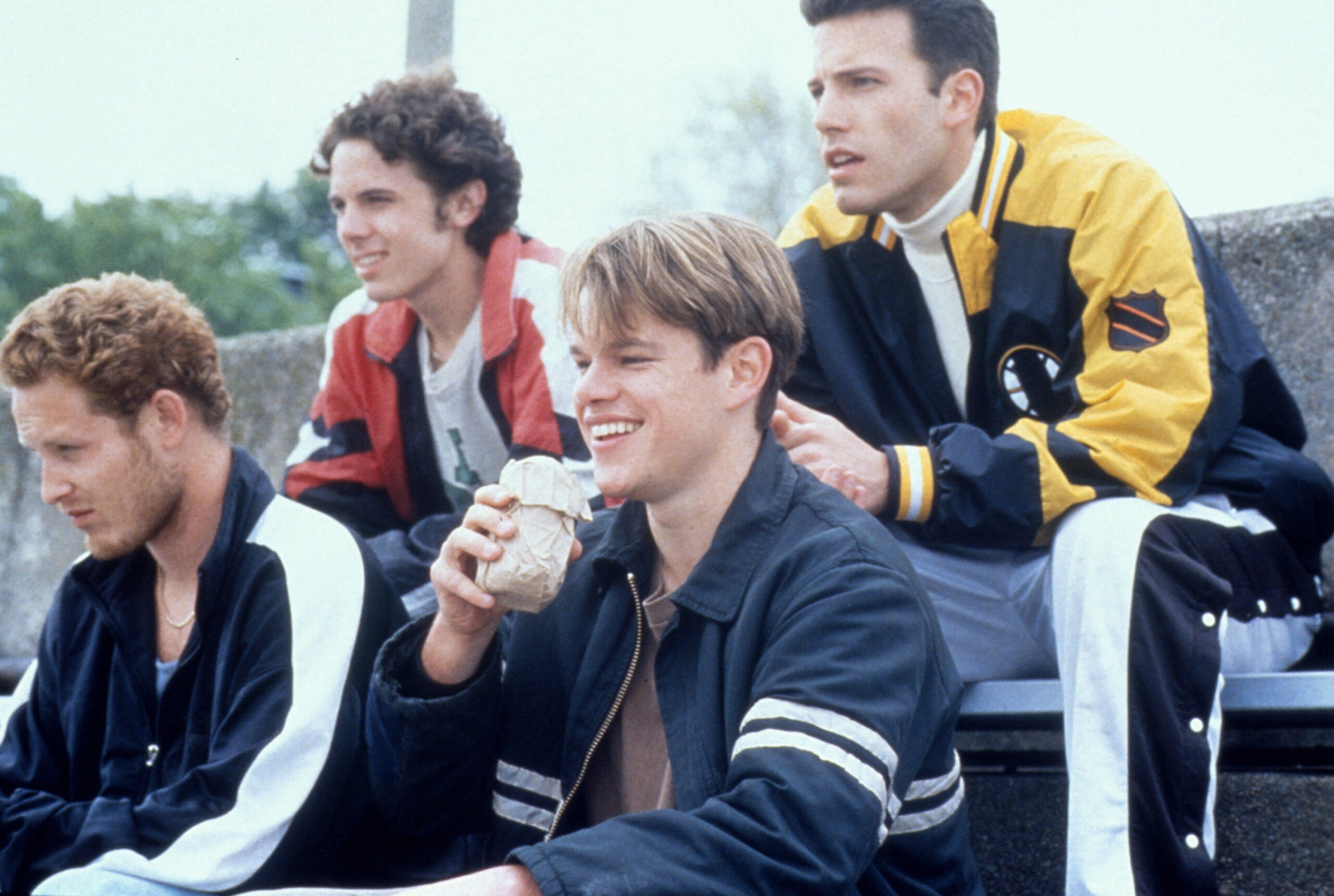 The movie was set in Ben Affleck's hometown of Boston, Massachusetts, and he still feels like the city he grew up in was a big part of his inspiration and success. According to CinemaBlend, in an interview with the Boston Globe, Affleck mentioned Boston. "Look, if not for Good Will Hunting, I'd just be a guy, never mind a guy from Boston…"
Affleck had begun acting when he was at the young age of seven. He appeared in a few films and commercials throughout his childhood and teen years. And then Good Will Hunting was created. Ben Affleck has appeared in other great films, such as Gone Girl, The Town, and The Tender Bar. However, Good Will Hunting not only shows Affleck's range of acting, but also his deeper and more creative side when it comes to writing. And for these undeniable reasons, it is also Affleck's best film to date. The film has a score of 98% on Rotten Tomatoes and an IMDB rating of 8.3.