Scream queen and sex symbol Elisha Cuthbert is finally doing things her way. It could be the maturity in the roles she chooses, it could be the fact that she no longer feels the need to prove herself as an actress. So, with nothing left to prove, what has she been up to lately?
ELISHA CUTHBERT KNEW EARLY
Elisha Cuthbert was four years old when she first stepped on a stage. She wasn't invited, she just helped herself up to entertain with the Polish dancers who were already up there. "Even though I was only 4, I got a big thrill when the audience started applauding," she told CinemasOnline.
Cuthbert was born in Vancouver, Canada. The thrill she received while being on the stage with the dancers held over because, by the age of seven, she was modeling children's clothing while also becoming a foot model.
The first television appearance for Elisha Cuthbert came in 1996 on the family horror series Are You Afraid of the Dark? She appeared in 27 episodes in a four-year span which also saw her in the Canadian features Dancing on the Moon, Nico the Unicorn, Time at the Top, Who Gets the House?, and Believe. She also appeared in the 1999 movie Airspeed which also starred Joe Mantegna as her father.
ELISHA CUTHBERT ON 24
It wasn't long after Elisha Cuthbert moved to Los Angeles from Vancouver that she got her first big role. It came in the 2001 Kiefer Sutherland-led hit series 24. She appeared as Kim Bauer, daughter of federal agent Jack Bauer (Sutherland). Of the series' eight seasons, Cuthbert appeared in the first three, guest-starred in two episodes of the fifth season, then guest-starred in five episodes of season seven and two episodes in season eight. Cuthbert also lent her voice to the 2006 video game based on the series, 24: The Game.
Elisha Cuthbert feels her time with Sutherland on 24 has taught her a lot about not only acting but the movie/television industry in general. "I've learned a lot from him," she explains to CinemaOnline. "He's really the whole show because his intensity just carries everything and everyone else on his back. He's also given me a lot of great advice." Cuthbert says Sutherland taught her tricks to make scenes better with some of his great ideas and he has also shown her how to maintain the intensity while pacing out her scenes.
"But the best advice he's given me," says the grateful Cuthbert, "is that a lot of actors are insecure and often do projects just to have work and collect a paycheck. He's told me to be choosy and to be patient."
MOVIE TIME, HOLLYWOOD STYLE
Elisha Cuthbert's first Hollywood movie came in a bit part in Old School. In it, she plays Darcie Goldberg, Mitch's (Luke Wilson) one-night stand. Imagine Mitch's surprise when he finds out the hard way that Darcie is actually a high school student.
Up next for Elisha Cuthbert was another small role in the popular Love, Actually. In it, she again played to her sex appeal as Carol-Anne, one of the four American ladies who take in Englishman Colin when he first arrives in America. It wasn't a large part, but she handled it with as much sex appeal as she could.
Article continues below headlines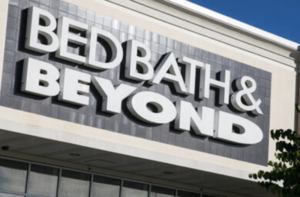 ---
These roles, combined with her success on 24 brought Cuthbert to one of her most recognizable roles.
THE PORN STAR
Elisha Cuthbert starred in The Girl Next Door, a romantic comedy about a porn star. Cuthbert played Danielle, a former porn star trying to move away from her sordid past. She moves in next door to high schooler Matthew (Emile Hirsch) and immediately turns his life upside down. Matthew believes he has found the girl of his dreams, that is until his friend informs him that the girl next door is a porn star.
Cuthbert took on the role because she saw it as a challenge. Not in terms of taking her clothes off, which she does, but to the happiness of her parents, does not go full frontal in her role. Her actual challenge came with the process of filming and being the lead in a movie versus her time on a TV series.
As Cuthbert explains it, the difference is big when on a series because the director is looking to get everything on one or two takes while on a feature film, it usually is somewhere between 10-12 takes before the director is satisfied. Cuthbert says she learned to hold back and not give it her all on the first or second take.
SEX VERSUS SCREAM
As Elisha Cuthbert's career progressed, she was labeled with two names – sex symbol and scream queen. The sex symbol aspect is easy to see based on the roles she grabbed early on. As for the scream queen part, that is a little more difficult to see.
When it comes to horror films, Cuthbert doesn't have many in her resume. The same goes for television. Are You Afraid of the Dark is considered horror, to a degree, and the only other "horror" she has done has been the 2005 remake of House of Wax and the 2007 film Captivity. Somehow, this has pushed her into Scream Queen status, sitting at number 35 on ET's Top 40 list.
HAPPY ENDINGS
One of Elisha Cuthbert's biggest successes didn't last as long as it should have. This came on the 2011 sitcom Happy Endings. The series appeared to be Friends-like in nature as it was set in Chicago and revolved around six friends, but it was decidedly different. Cuthbert played shop owner Alex who was dealing with daily life with her ex-fiancée Dave, their friends Brad and Jane, always unemployed Max, and single gal Penny.
The series was a critical hit and actually had a nice following, so its cancellation came as a surprise. Though producers tried to take the series to other networks to include streaming services, there were no takers and the series faded off into the sunset. Right now the three seasons of Happy Endings can be caught on Hulu or HBO Max. Give it a shot.
WHAT'S NEXT FOR ELISHA CUTHBERT
Lately, Elisha Cuthbert has leaned more toward television. Downplaying her sex symbol status, Cuthbert has seen time on The Ranch, appearing in almost every episode of the Ashton Kutcher/Sam Elliott-led series. Cuthbert was also recently seen in Eat Wheaties! opposite Tony Hale (Arrested Development). Up next, Cuthbert returns to her horror roots with The Cellar and then jumps over to the crime thriller Bandit where she co-stars with Josh Duhamel and Mel Gibson.
PRE-COVID, POST-COVID
Before the COVID pandemic dominated headlines and life as we know it, Elisha Cuthbert was carving out a nice career. As Jack Bauer's daughter Kim in the hit series 24, Ms. Cuthbert consistently found herself needing a rescuing by her father, especially when she was attacked in real life by a mountain lion on set. She went from the action series to comedy when for three seasons she appeared on the series Happy Endings. Although Happy Endings didn't end as happily as the cast wanted, Ms. Cuthbert moved on to a number of other movies and TV series. But that was all pre-COVID.
The pandemic didn't do anyone any favors to include Ms. Cuthbert. During this unprecedented "downtime," she was still able to grab some roles, though they were slow to come together. She was part of the film Eat Wheaties! and one episode of the TV series Jann. Her horror movie, The Cellar, was slated to hit theaters much sooner than it eventually did. This horror film would be her first return to the genre in 15 years.
As things began to open up around the country, the same was seen in Hollywood. This was a welcome site for Ms. Cuthbert. She has two movies on deck, one titled Bandit and the other Dear Elizabeth. After that, Ms. Cuthbert looks to return to her comedic ways with the film Friday Afternoon in the Universe. In this movie, she plays an alcoholic playwright who realizes one of her plays has been stolen and is now being staged in San Francisco. With the help of some friends, she takes to the road to claim ownership of her play.
As for Ms. Cuthbert's comedic chops, she shined brightly on the Happy Endings series. After Fox removed it unceremoniously, it took seven years before the cast, which included Ms. Cuthbert, Eliza Coupe, Zachary Knighton, Casey Wilson, Adam Pally, and Damon Wayans Jr., to reunite under the pen and direction of series creator David Caspe for a wonderful 30-minute episode shot during the pandemic. The episode (And the Pandemmy Goes To…) brought the cast back together via a Zoom call to not only catch fans up on the whereabouts of the cast's characters but also to raise money for Color of Change and José Andrés' World Central Kitchen. You can see Elisha Cuthbert and the hilarious cast in action below.
In all, Elisha Cuthbert looks like she is making something of a comeback in Hollywood with plenty of new projects on the way. Thank goodness that mountain lion attack didn't go down in the worst way all of those years ago.