On top of being The Last Son of Krypton, and currently portraying Geralt of Rivia, Henry Cavill has a long resume of basically being a complete nerd. He has even gone so far as to show videos of his excellent PC-building skills during the pandemic. Now Cavill has lived out a lifelong dream of touring the Warhammer 40,000 facilities. We are not sure who is more excited in the pictures taken, but both parties involved look excited as ever.
See Henry Cavill's video from his Warhammer visit below.
The Warhammer community shared their photos with Henry Cavill below.
It's great to see that Henry Cavill took time to take pictures with the workers of Warhammer, and it could mean that he might be involved in some sort of promotional video for the game or even the Game Workshop hobby videos that are on YouTube. This is just speculation, as he might have just been invited to the facility because he has been such a huge proponent of the game. Either way, it has to be surreal to have such a huge actor tour in the home of Warhammer.
Although Warhammer isn't at the level of Dungeons and Dragons just yet, it has certainly garnered a ton more popularity as of late, and having someone like Henry Cavill backing the game might push its fandom even further. I mean, I would follow the man into battle any day of the week. There are rumors that Cavill might be portraying the Emperor of Mankind in an upcoming project, as he is said to look like a younger version of the character. Well, before the said emperor was hooked up to a supercomputer and having to feed on thousands of people every day.
From the pics and Tweets about Henry Cavill visiting, it looks as if he might have been much more excited than the lucky workers who were able to snap a pic of the actor. It certainly sounds as if Cavill was a delight to be around, and there is no shock there. Anyone who has seen his videos interacting with staff and people on the internet knows that he looks like a complete gentleman.
This Warhammer worker was certainly excited to be in the presence of Henry Cavill, and quite frankly, we all would be. You can see the joy on both of their faces. Imagine working and looking up to see both Superman and Geralt. What a surprise that would be.
Warhammer is a game of miniatures that takes place in the future, where armies are attempting to destroy one another. Think of a more violent version of the game Risk. And much like D&D is concerned, there are dice used for movement and attacking. Henry Cavill apparently took his fandom of Warhammer during the pandemic, where he got caught up on his painting. He is reportedly a fan of Adeptes Custodes army.
Although nothing has been announced yet, it sounds like Henry Cavill might be possibly getting involved in a Warhammer television series or a film. At the very least, maybe he could get a character based on him in a future expansion for the game. Total War: Warhammer III is a video game that was released on February 17th and is part of the Warhammer expanded fantasy fiction universe. Maybe Cavill will be appearing in the new game at some point.
Article continues below headlines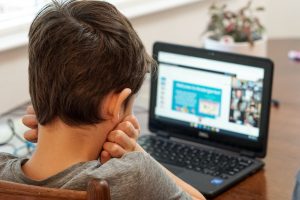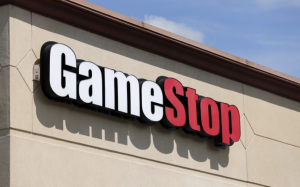 ---