As shepherded by Warner Bros, the DCEU is growing by leaps and bounds. While their first few years under the artistic vision of director Zack Snyder were troubled to say the least, the constant competitor to the MCU finally seems to be gaining its footing. In a curious twist, it seems that the less the DCEU focuses on their famous flagship characters like Superman and Batman, and the more they utilize some of their less known superheroes, the better things go. The Peacemaker show streaming on HBO Max has been getting a ridiculous number of viewers and fantastic reviews, and they are preparing to go all in by hiring one of the highest paid movie stars in the world, Dwayne Johnson, to play a relatively obscure character like the Shazam villain Black Adam. However, their newest announcement might be one of their oddest yet: an HBO Max movie to star The Wonder Twins.
Here's what we know about The Wonder Twins movie so far:
Who Are The Wonder Twins (And Gleek)?
The Wonder Twins are an obscure pair of DC Comics superheroes, dating back from the 1970s. While their comrades on the heroic side of DC Comics generally have self-evident powers (Hawkman flies, The Flash is fast, Batman has money), The Wonder Twins are a little weirder. A pair of twins named Zan and Jayna, they are similar to Superman and Martian Manhunter in that they are visitors from a distant planet who fight for the powers of good on Earth. However, rather than being vulnerable or having the ability to read minds, Zak and Jayna can only use their individual powers of shapeshifting when they actually physically touch and say the words "Wonder Twin powers, activate!"
At that point, they also have to individually vocalize the shape that they plan to change into. While Jayna has the ability to transform into any animal, Zan has the much-mocked ability to transform into any form of water (which basically means liquid, ice or steam). They also have a pet blue space-monkey named Gleek, who has an enormously strong prehensile tail and can act as a bridge to allow the twins to touch when they are physically out of contact. That last part seems weird, but we are dealing with an intelligent blue primate from another planet, so maybe we should reserve judgment.
Where Did The Wonder Twins Come from?
In most versions of the incredibly convoluted continuity of DC Comics, The Wonder Twins come from a world called Exxor. While their backstories have changed over the years (as is standard practice for DC), the general idea is that they are orphans who have escaped from the thrall of an alien overlord and seek refuge on Earth.
But outside of DC Comics, The Wonder Twins first appeared on The All-New Super Friends Hour, a popular ABC cartoon show in the 1970s. They were actually intended as replacements for a similar pair of characters named Wendy and Marvin, who were supposed to be points of relation for the audience of watching children. However, the writers of the show quickly realized a show about superheroes would probably do better with more superheroes rather than less, and Wendy and Marvin were replaced with The Wonder Twins.
It's also worth mentioning that The Wonder Twins were heavily based on the popular brother-sister musical duo Donny and Marie Osmond, who also had a show on ABC at the time. That explains a lot about their very dated look and the goofiness of their powers (and Gleek), given that they were characters on a children's show based on actors on another children's show. Eventually, The Wonder Twins were introduced in Superfriends Comics, and became part of the ongoing DC Comics continuity in the 1990s.
Who's Behind The Wonder Twins Movie?
And now back to the upcoming Wonder Twins HBO Max movie. It is set to be written and directed by Adam Sztykiel, the screenwriter of Dwayne Johnson's imminent Black Adam film. Sztykiel has been writing films since the 2000s, beginning with 2008's Made of Honor, a movie that dared to ask "what if a man was a bridesmaid, and that man was Patrick Dempsey?" Since then, he created the show Undateable, has already worked with Johnson by co-writing and acting in the massively successful, incredibly forgettable movie Rampage, and is set to write a sequel to the comedy hit We're the Millers and a movie called Spy Guys rumored to star Shazam star Zachary Levi. The Wonder Twins will be Sztykiel's directorial debut.
Have The Wonder Twins Appeared In A Movie Before?
Surprisingly, yes. Although Zan and Jayna became shorthand for the kind of child-centric portrayal of comic books epitomized by Superfriends, they have had a shockingly strong presence in all aspects of DC lore. They have already appeared briefly in the The Lego Batman Movie starring the voice talents of Will Arnett, and Teen Titans Go! To the Movies. Given both of those skew heavily towards the family-friendly aspects of DC, it is unlikely that this upcoming Wonder Twins movie will be a Snyder-style grim and gritty reboot.
Article continues below headlines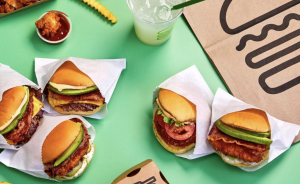 ---
The Wonder Twins have had a much stronger presence in television. Aside from Superfriends, they have appeared on the WB/CW show Smallville, with Zan portrayed by David Gallagher and Jayna by Allison Scagliotti. They also appeared on the Justice League Cartoon Network show, and on Teen Titans Go!, this time voiced by Khary Payton and Tara Strong. Pretty good longevity for a pair of Osmond knockoffs.
What's In Store For The Wonder Twins Movie?
At this point, details about The Wonder Twins movie are scarce. While Adam Sztykiel has been confirmed as the writer/director, there has been no announcements for who will be cast as Zan and Jayna. We are only speculating here, but it would seem like that The Wonder Twins may be played by actual twins, which will narrow the auditioning field quite a bit. On the other hand, they may just go with a pair of actors who vaguely look like Donnie and Marie. On the other hand, Crystal the Monkey, a capuchin with IMDB credits longer than most humans, is still working and hopefully available to portray Gleek. Temple Hill Entertainment's Marty Bowen and Wyck Godfrey are set to produce The Wonder Twins, and it is being targeted for a streaming debut HBO Max (as opposed to the simultaneous theatrical/streaming release that many major films are currently getting).
As for the plot, we shall have to wait and see. Will The Wonder Twins be an origin story, showing how they came to Earth and made some friends? Super friends? Will it be a lighthearted take on the DC mythos to contrast with some of the residual grimness of The Batman and the ultraviolence of Peacemaker? Only time will tell. We'll keep you updated.