Seth Rogen is well-known for the great comedy movies he's brought us over the years. Pineapple Express, This Is The End, Superbad, and many more of his projects have become instant classics in the modern era. But now a lesser-known comedy of his is climbing the Hulu streaming charts. Currently coming in at #7 is the intergalactic road-trip comedy Paul from 2011. Although this likely wouldn't be considered one of Rogen's greatest hits, it's still a very entertaining film that just might be worth your time if you're in the mood for a road trip movie.
In Paul, Seth Rogen stars as an alien named, in case you couldn't guess, Paul. Paul is actually a CGI alien, so technically it stars the voice of Seth Rogen. Paul was written by and also stars Simon Pegg and Nick Frost, who have made some instant classic comedies of their own. Their Cornetto Trilogy, which consists of Shaun of the Dead, Hot Fuzz, and The World's End, have carved their names amongst some of the best modern comedy writers out there too.
In Paul, Seth Rogen's alien escapes Area 51 and runs into Frost and Pegg's characters, who are two comic-book nerds in an RV for a road trip. The two friends and Paul come up with a plan that will help Paul get to his mothership, all while being pursued by federal agents and the father of a woman who they accidentally kidnap. In addition to Seth Rogen, Simon Pegg, and Nick Frost, Paul stars a parade of other comedic actors in varying roles and cameos. There's Jeffrey Tambor, Jane Lynch, David Koechner, Jason Bateman, Sigourney Weaver, Bill Hader, and much more. The movie was directed by Greg Mottola.
Although it is a sometimes-forgotten film, Paul actually did pretty well at the box office. With a budget of $40 million and a worldwide gross of about $98 million, you definitely wouldn't say the film did badly for itself. The comedic star power in the lead roles almost certainly helped. It also didn't do too bad from a critical perspective. Currently, on Rotten Tomatoes, it holds a 70% rating. Audiences liked it well enough too, with a current audience rating of 62%. While those numbers aren't insane by any means, the majority of people still found it an enjoyable watch. And with it currently sitting at #7 on the Hulu streaming charts, clearly, people are finding a renewed love and interest in the film.
Overall, Paul is fun. It's worth noting that while Seth Rogen's alien may look child-friendly, the film is R-rated. It's a comedy that has heart and goofiness that will probably put a smile on your face. If you're looking for something light and hilarious, this will probably be worth your streaming bandwidth.
If you're looking for newer Seth Rogen content, you'll be in luck in that respect too. The man doesn't seem to stop working. 2022 will see the return of his hit Amazon series The Boys, which he serves on as executive producer. The Boys is in its third season and is known for its very adult twist on the modern superhero formula. The success of The Boys has also led to the upcoming animated spinoff The Boys: Diabolical which Rogen is also executive producing.
In the upcoming TV mini-series Pam and Tommy, Seth Rogen has a small role and serves as a producer. The show is based on the real-life story of Pamela Anderson and Tommy Lee's sex tape leak. Rogen plays Rand Gauthier, the electrician who found the tape. We may also see the return of Seth Rogen's other Amazon success, the animated Invincible, where he plays a small voice role and executive produces. This show is another brutal twist on the superhero genre and saw a lot of success and acclaim for its first season.
Probably the weirdest 2022 project Seth Rogen has on his docket is playing the voice of Donkey Kong in the upcoming Mario movie. There has already been plenty said about the casting for that one.
In short, it doesn't look like there's going to be any shortage of Seth Rogen content in the near future. In the meantime, if you missed Paul or haven't seen it in a while, make sure to check it out while it's streaming on Hulu.
Article continues below headlines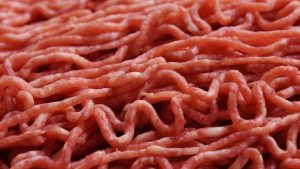 ---