Star Trek: Enterprise ran for 4 seasons with 98 total episodes. The show itself achieved mixed reception from both fans and critics alike but overall, it was watchable fare. If there was a breakout star from Enterprise, it was Jolene Blalock.
Blalock captured headlines with her tights-outfitted portrayal of Vulcan first officer T'Pol. Since then though, she hasn't managed to find anything as high profile. Where is Jolene Blalock and why haven't we seen much from her lately? Here's the answer…
THE EARLY JOLENE
Blalock began her career as a model. She started young, leaving home at 17 to pursue a modeling career in Europe and Asia. Blalock had significant success modeling as she was featured twice in Maxim's "Girls of Maxim" gallery and in 2003 was named the 10th sexiest woman in the world by the men's lifestyle magazine FHM (For Him Magazine). She posed (clothed) for Playboy in 2002 (the year after she got her Star Trek role) and was interviewed for Playboy's 20Q section in 2005 as her Star Trek run was coming to an end.
Jolene Blalock's modeling career, while successful, wasn't as fulfilling as she wished. The years of constant dieting to keep that model figure took its toll, so when the opportunity to jump into acting came about, she gladly took it. "I'm jaded by my experiences in the modeling industry. You're never skinny or perfect enough and it was difficult mentally making the transition to acting," she told The Sun in a 2002 interview.
Blalock made the transition to acting with help from the Stella Adler Academy and Toronto's Second City Improv and Second City Los Angeles. She began to get bit parts in TV shows like Veronica's Closet (her first role), Love Boat: The Next Wave, the Jason and the Argonauts mini-series, and CSI: Crime Scene Investigation. It all led up to her big break as T'Pol on Star Trek: Enterprise.
JOLENE BLALOCK ON ENTERPRISE
Landing the role as T'Pol, the Vulcan science officer of the Enterprise was by far Jolene Blalock's biggest role. She appeared in all 98 episodes of the Star Trek prequel series and brought emotional depth to a race (Vulcan) who had previously been known to show little or no emotion whatsoever (Thank you, Spock).
Star Trek: Enterprise was a nice four year run for Blalock and her star seemed to be on the rise. In fact, during her time on the show, she was also able to grab a couple of episodes on Stargate SG-1.
Her interview in the 2005 Playboy 20Q offered some humorous answers to those most pressing questions such as, what her character of T'Pol and Spock would be like in bed. "Vulcans are really freaky nasty. You would never know it. You'd think it would go total missionary. But no, we are freaky nasty, dirty nasty and yeah, funky." Is that why those ears are so pointed?
ACTING AFTER STAR TREK
So, what happened to Jolene Blalock? Four years and 98 episodes must count for something. Her character and her ability to pull of said character had been well-received. There is no doubt she had the looks (and still does!). But her track record after Enterprise was cancelled is definitely not a who's who in movies or television.
Article continues below headlines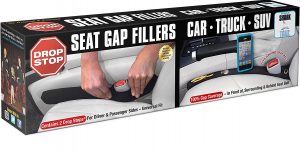 ---
Jolene Blalock has appeared in several movies since 2005. One of her biggest was the 2008 straight-to-video movie Starship Troopers 3: Marauder, which was more known for the fact that Casper Van Dien returned to the role he made famous in the first Starship Troopers, Johnny Rico. Blalock provided another "name" for the movie, but it wasn't as well-received as they hoped. In it, she portrayed Captain Lola Beck, a pilot who ends up marooned on the classified planet OM-1. The bugs live! Again, a serviceable movie but not one that would send Blalock to the stratosphere.
From there, it was bit part after bit part. Jolene appeared in an episode of CSI: Miami, a couple of episodes of the short-lived series Legend of the Seeker and also on an episode of the popular series House.
Jolene Blalock's film career also has been sporadic. She grabbed a small role in Sinners and Saints, another one in the Cameron Diaz/Jason Segal comedy Sex Tape, another small part in Frisco and then appeared in the TV movie A Man For Every Month. Her appearance in A Man For Every Month was back in 2017 and she hasn't been on screen since.
To say Blalock's say her acting career after Enterprise has been lukewarm could be a stretch. It is head-scratching. But it's not to say her life after Enterprise has not been fulfilling.
JOLENE BLALOCK NOW AND THE RAPINO FOUNDATION
It was during her stint on Enterprise where Jolene Blalock met her husband Michael Rapino and it was in 2003 that Blalock, not Rapino, got down on her knee to ask Rapino for his hand in marriage in front of both their families during a vacation in Jamaica. Thankfully he accepted and they tied the knot the very next day. Rapino is the CEO of events promoter and venue operator Live Nation.
Since marrying Rapino, Jolene Blalock has become a mother. She now has three children with her husband Michael.
2012 is when Blalock and Rapino created The Rapino Foundation, a way for Blalock to teach her boys the power in giving back. The Foundation's About Us says it all:
"Our mission is to protect and uplift underserved people worldwide.

We accomplish this through strategic projects and investments that empower communities to address systemic poverty, oppression, and violence at its root causes."
Not only is Blalock fully invested in her foundation, but she also supports a variety of different organizations which includes The Leonardo DiCaprio Foundation, Barefoot Foundation (Pies Descalzos Foundation), Humane Society International (HSI), the Equal Justice Initiative (EJI), and The Clara Lionel Foundation.
While Jolene Blalock's acting career may not have been the red-hot thing she was looking for, it seems she has now found her calling in a much more rewarding fashion. Not that any fan of hers would be opposed to Blalock gracing the small screen again, but good for her. She continues to make a difference.
​