Anya Taylor-Joy has had quite the career turn in the last couple of years. After a number of notable performances throughout her career, she really started getting the household name recognition she deserved after her turn as Beth Harmon in Netflix's The Queen's Gambit. That, in part, has led to a number of different roles, some more challenging than others. And according to the actress, her latest movie might have been the hardest one yet. But where other on-screen talents might have been put off by some of the settings and conditions of the filming, it appears that those were the moments that Anya Taylor-Joy enjoyed the most. At least that's what she's letting on in interviews. 
In a talk with Vogue (via SlashFilm) Anya Taylor-Joy discussed some of what went into shooting her newest movie The Northman. From the looks of things, the Robert Eggers-led film is as intense as it gets with a clear sense of place and setting to tell the story during Viking times of a family ripped apart and a son's quest for vengeance. And to make it as visceral as possible, Eggers clearly put his actors and actresses through the proverbial ringer on set. Anya Taylor-Joy seems to have walked away from that with nothing but positive feelings. Check out part of what she had to say about the experience, specifically in response to scenes where the interviewer Craig McDean said he felt cold for her as Anya Taylor-Joy lay soaking wet in freezing water. 
"Good! Because I was and if it didn't look freezing I would have been pissed…I looked insane. So infuriatingly joyful. The stunt guys would say, 'Can we get out of the water now?' And I was like, 'This is amazing. Nature! We're outside! We get to make art.'"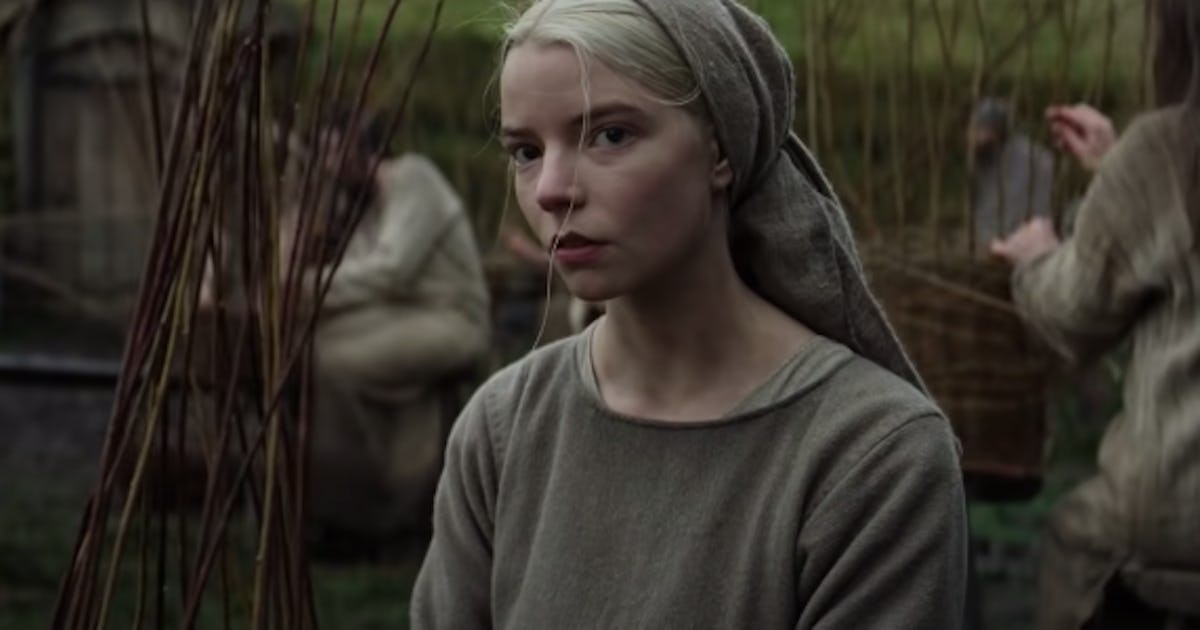 Look, is this an accurate description of how Anya Taylor-Joy was feeling in the moment while actually freezing, dressed in rags in the Nordic landscape of the flick? That's anyone's guess. It's hard to imagine bursting with joy around the prospects. But maybe that's being too cynical, not understanding the artistic process that some of the best inhabit when really dialing in their craft. It could be the recognition that when they are making great art it is able to overcome whatever discomfort the average person would feel in that moment. 
And The Northman definitely looks like a visceral experience. Early trailers let on a movie that is almost haunting in its energy. In addition to Anya Taylor-Joy, the film has an exceptional cast that includes Alexander Skarsgard, Nicole Kidman, Ethan Hawke, Bjork, and Willem Dafoe among others. It is set to take place in Iceland in the 10th century and looks every bit an Eggers classic. The film is set to open in wide release on April 22nd. 
As for Anya Taylor-Joy, she has plenty more on tap after The Northman hits the big screen. She's set to take part in a Canterbury Glass from David O. Russell which has another packed cast including Christian Bale, Margot Robbie, Zoe Saldana, Rami Malek, Robert DeNiro, Mike Myers, Timothy Olyphant, and many more. And then, of course, she's set to star in Furiosa which will be a prequel to Mad Max: Fury Road in which she'll play the titular character we first met when Charlize Theron played her in the original movie. While neither of those movies will likely put Anya Taylor-Joy in the same freezing conditions, we at least know that the actress embraces the challenge.