Multi-talented actress Zooey Deschanel is taking a break from acting. Whether this is by choice or not is up for debate, unfortunately, we may not see her in the near future.
Here's all we know about where Zooey Deschanel has been and why you won't see her anymore.
First, let's dig into where she got her start.
AMPED UP BY ELF
Zooey Deschanel comes from a Hollywood family. Her father is Caleb Deschanel, a well known cinematographer and director. He worked on movies like The Patriot, National Treasure, Passion of the Christ, and most recently as the cinematographer on Jon Favreau's The Lion King. Her mother is Mary Jo Deschanel, an actress. Her older sister is Emily Deschanel, star of the hit series Bones.
Zooey Deschanel began her acting career as an 18-year-old with a guest role on the TV series Veronica's Closet. Later that same year she also made her feature film debut in the Lawrence Kasdan dramedy Mumford.
For the bulk of her early career, Zooey Deschanel focused on feature films. She began to get more notice after she starred in the Cameron Crowe semi-biopic comedy Almost Famous. For the next couple of years, she was in a string of smaller movies such as Manic, The Good Girl, Big Trouble, The New Guy, All the Real Girls, and It's Better to Be Wanted for Murder Than Not to Be Wanted at All.
Life for her changed drastically when Zooey Deschanel took on the role of Jovie in the 2003 Will Ferrell comedy hit Elf. Her role wasn't an overwhelming, in your face performance, more of a laid back, deadpan piece. It's kind of hard to go over the top when standing next to Will Ferrell. But she also showed off another side of her that fans, at the time, may not have known about her. She could sing.
In the movie, Zooey Deschanel and Ferrell performed the duet "Baby, It's Cold Outside" with a soft but comedic touch as she is in the shower with Ferrell sitting outside it lending his vocals.
Zooey Deschanel's career continued on from there at a more rapid pace. She was getting plenty of work, but in movies that were smaller in budget, almost indie in nature. She was in Failure to Launch, Live Free or Die, The Go-Getter, the bigger budget Bridge to Terabithia, and The Assassination of Jesse James by the Coward Robert Ford.
Article continues below headlines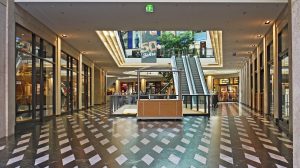 ---
Throughout the later 2000s, Zooey Deschanel went from indie to bigger films, from The Happening to Yes Man with Jim Carrey. From 500 Days of Summer to Your Highness. Some hit while some failed miserably (Our Idiot Brother and Your Highness). But then Deschanel fell into a role that has, so far, been her most notable.
ZOOEY DESCHANEL AS THE NEW GIRL
Zooey Deschanel nailed the role of Jess Day in the long-running hit series New Girl in 2011. The series starred then little known actors such as Jake Johnson, Max Greenfield, Lamorne Morris, and Hannah Simone. The series followed Jess after she finds her boyfriend cheating on her and decides to move out. After answering an ad on Craigslist, she begins to room with three guys in a loft, all similar in age but each with their many quirks. As the series continued, Deschanel also began to get producing credits.
Megan Fox replaced Zooey Deschanel in season five, but it wasn't a permanent thing. Deschanel left for a great reason: the birth of her daughter. Instead of writing her pregnancy into the storyline, they gave Deschanel a jury duty storyline as a way to limit her character's appearance. Fox took over until Deschanel was ready and willing to come back in her full-time role.
The series ended in 2018 with a shortened season of eight episodes. During her run on New Girl, Zooey Deschanel continued to work in features, though not much. She was in The Driftless Area and Rock the Kasbah. She also was lending her vocal talents to TV series such as American Dad, The Simpsons, and the feature Trolls. Speaking of vocals.
SHE & HIM
Zooey Deschanel can sing. She can also play a variety of instruments that include keyboards, percussion, banjo, and ukulele. But she is better known for her vocal talents, first performing with a jazz cabaret called If All the Stars Were Pretty Babies and then professionally singing in the group She & Him with M. Ward. Together, the duo has produced six albums of mostly originals, many of which Deschanel wrote herself. Of their six produced albums, two are Christmas albums and one is an album full of classics.
Zooey Deschanel has also done solo work, singing for actor Jason Schwartzman's band Coconut Records, on Brian Wilson's (The Beach Boys) album No Pier Pressure as well as a few others.
ZOOEY DESCHANEL GETS DIVORCED AND DATES A TWIN
To say Zooey Deschanel's private life has been kinda busy and not so private may be an understatement. The actress has been twice married and has two children, both with her second husband.
She first married singer Ben Gibbard, he of the band Death Cab for Cutie. Their marriage lasted a brief two years. Zooey Deschanel then married producer Jacob Pechenik in 2015. It was a short engagement, followed by a quick wedding, and then a fairly quick marriage. During their five years together, they had two children.
Before their divorce was even finalized, Zooey Deschanel went public with her relationship to Property Brothers co-star and twin Jonathan Scott. Apparently, the two met while they were filming a segment for James Corden's Carpool Karaoke a month before they announced they were dating.
Scott had no problem expressing to all how he felt about Deschanel, as he told PEOPLE, "Let me tell you, I've been quarantined with the perfect person," the Property Brothers star said. "Not only is Zooey an amazing cook, but she's a musician, so our house is constantly filled with music. I'm blown away, it's really been wonderful," Scott added. "I think we're just taking it one day at a time here and it's a crazy thing nobody would have predicted," he said. "But I'm glad that I'm with somebody that I love and somebody who's so talented."
ZOOEY DESCHANEL DISAPPEARS
Now 40-years-old, Zooey Deschanel has not been seen on either the big or small screen since the end of her run on New Girl way back in 2018. She's focused on something else.
By all accounts that something else is Zooey Deschanel settling in as a mom and loving it. She also says she is being very picky because of this. She told InStyle, "I'm just looking for something that would be exciting and fulfilling for me," the actress and singer-songwriter said. "I have two kids, and they're very important to me," she added. "I'm really focused on them, so I want to make sure that whatever I do next is really good. It has to be really good for me to leave them [and go to work]."
For now, it seems we won't be seeing Zooey Deschanel on the screen again any time soon. Nothing wrong with being a content mother.
ZOOEY IS MAKING A COMEBACK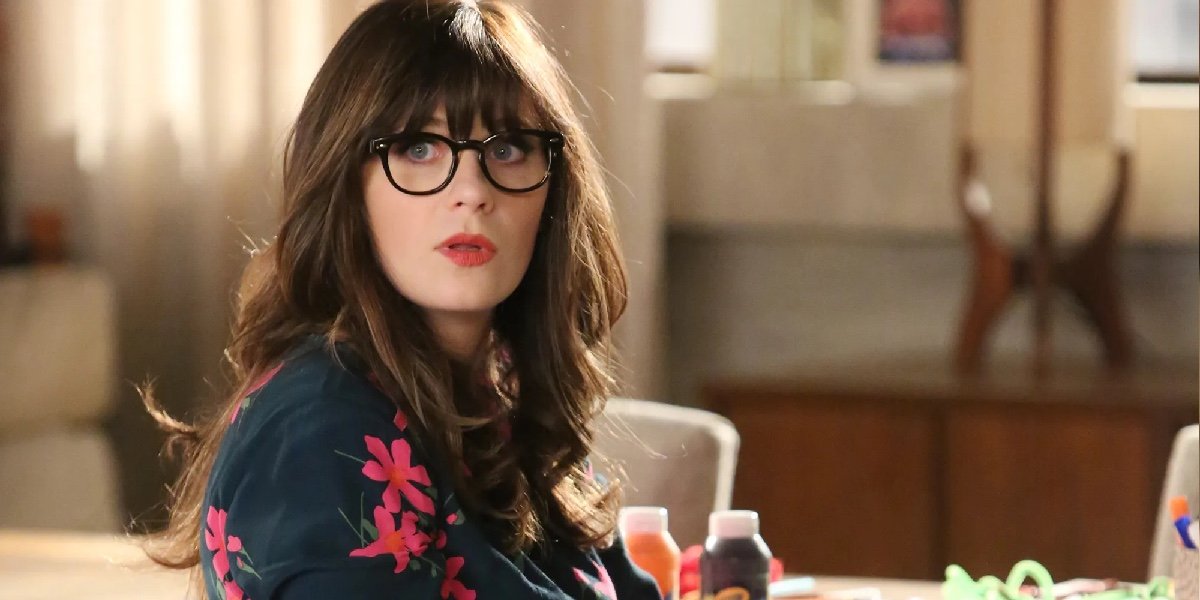 It has been quite some time since we last saw Zooey Deschanel. The New Girl ended in 2018 making it four years since we saw her and while binge on New Girl repeats can be fun, except for when Megan Fox replaced her due to Ms. Deschanel's pregnancy, we'd really like to see some new material from the New Girl.
Well, Zooey Deschanel fans, your wish is our command. You are about to get more from the former New Girl, though it may not exactly be what you were hoping for. Those of you who were enchanted by her quick rendition of the Baby, It's Cold Outside duet she performed with co-star Will Ferrell in Elf may also be pleased to know that Ms. Deschanel is about to release her 7th studio album with M. Ward as the duo She & Him.
The album is titled Melt Away: A Tribute to Brian Wilson. For those of you who may not be in the know, Brian Wilson is famous for leading the Beach Boys in the '60s and '70s and is routinely considered to be one of the world's preeminent music makers. Ms. Deschanel celebrated the upcoming album release (July 22) with a preview of what fans will be hearing. The 14-track album is all Brian Wilson tunes, including Darlin, the first single off the album.
Ms. Deschanel spoke to Vulture about her and M. Ward's Melt Away recording process, which happened to be smack dab in the middle of the COVID pandemic, and how the singers had to record in separate studios. Actually, she and M. Ward were in theirs, while Brian Wilson, who contributed vocals to the song Do It Again, was in his own studio.
She then spoke about how they were able to create a Beach Boys sound by putting their own twist on it. "I usually record a lot of vocals. Most people listen to a record and they think, when they hear voices, that it's a bunch of people singing," she told Vulture. "But on this album, I would record 40 vocal tracks for one song. You'd have three to four doing the same thing, and then you'd have 10 to 15 different parts. And then everything would be doubled, or tripled, or quadrupled for all of the backing parts. It's a massive amount of singing for me."
But the work wasn't complete. "And then I would send it to Matt and he would put all of these amazing layers, more vocals, guitars, everything that he's working on up there in Portland, and then he'd send it back, and I'd add more vocals. There is just a massive, massive, massive number of tracks on every single one of these songs," she concluded.
To help with the buildup to their seventh album release, the duo are about to head out on a tour that, for now, will cover eights dates and start in the west in Denver, CO. and then further west through Utah, Oregon, Washington, and two dates in Southern California before heading east to Virginia and finally Michigan.
ZOOEY BACK ON TV?
Although Ms. Deschanel has been fairly absent from TV and movies, she has appeared in a coupled of animated projects. She recently reprised her vocal role as Bridget in Trolls 2: World Tour and will be heard next in the animated film Harold and the Purple Crayon. But if you're willing to wait just a little bit longer, Ms. Deschanel will be back on the screen (we aren't sure yet if it is the small or big screen) in the film titled Dreamin' Wild. It tells the story of the musical brothers Donnie and Joe Emerson (played by Casey Affleck and Walter Goggins) who self-produced an album of the same name but didn't gain any recognition for it until many years later.
There is no word on if Zooey Deschanel will lend her singing chops to the film. It is nice to see her once again in front of the camera, so hopefully, this is just the beginning of more projects.