Over 30 years ago, the NBC network took a leap. A leap of faith, that is, to greenlight a new science fiction series called Quantum Leap. Created by mega-producer Donald P. Bellisario (who was also behind hits like Magnum P.I., Airwolf, and eventually, JAG and NCIS), the show was a more peculiar concept than the usual fare of the 1980s. The series ended in 1993, never truly becoming a hit, but amassing a cult audience. After several decades of attempts to revive the series in some way, it seems like NBC is finally throwing the switch on the proverbial pilot episode accelerator and given us a Quantum Leap reboot. 
Here's what we know so far:
What is Quantum Leap?
The original Quantum Leap had a unique premise: Dr. Sam Beckett (portrayed by a young, strapping Scott Bakula) believes that time travel is possible and gets the support of the US Government for the "Quantum Leap" project. After years of failure, he desperately tries to prove that it works by doing the logical thing, which is to say, getting inside an experimental time travel quantum accelerator and activating it with himself as a test subject.
The accelerator works, after a fashion. Sam finds himself in the past, but now is "leaping" into the bodies of people in the past. He can recognize himself, but to everyone else, he appears to be the person they know. Sam is assisted by a hologram version of his friend and military contact, Admiral Al Calavicci (a cigar-smoking Dean Stockwell), who uses a futuristic handheld computer (hey, it was the '80s) named Ziggy to try to help. Eventually, they figure out that Sam is somehow supposed to correct things in the past "that once went wrong" and eventually he will be able to leap back to his proper time.
Quantum Leap was essentially an anthology show anchored by Bakula and Stockwell, with Sam leaping into the bodies of men, women, and children throughout history. In various episodes, he leaped into the bodies of random people, and famous ones like Lee Harvey Oswald and Elvis Presley. The show was a mix of adventure, comedy, and romance, and really like nothing else on air at the time. The show was canceled after five seasons, but given the chance of a sixth, the ending was left ambiguous. An onscreen card at the very end simply said that Dr. Sam Beckett never returned to his own time.  
What Is the Quantum Leap Reboot About?
So what is the new Quantum Leap about? Well, it appears that NBC is going the soft reboot direction, which is to say, they are not abandoning the continuity of the original show and completely remaking it. In this new version of the show, a scientist has restarted the Quantum Leap project in the modern day and finds himself also transported back into the past. In this case, however, the scientist is transported back to the 1980s, which was not actually the setting of the original show (Sam Beckett was described as originally living in the "near future"), but the time period of the production of the show. 
That in itself is an interesting twist, but there is more. While Dr. Sam Beckett found himself quantum leaping around time and space with some memory loss, but his sense of self and his desire to return home intact, the new protagonist will reportedly arrive in the 1980s with amnesia and no memory of his original mission. Fortunately, just like Sam, the scientist will have his own version of Dean Stockwell's Admiral Al Calavicci to help guide him. So who's playing these characters? 
Who Has Been Cast In It?
The lead of the Quantum Leap reboot is Raymond Lee, who will star as Dr. Ben Seong. Lee was a series regular on the darkly satirical sitcom Kevin Can F**k Himself and starred in a little-seen HBO drama called Here and Now from Six Feet Under/True Blood creator Alan Ball. He is also set to appear in the Sandra Bullock/ Channing Tatum adventure comedy The Lost City this year, as well as another 1980s reboot. The other one is the long-delayed Top Gun: Maverick starring Tom Cruise and Miles Teller, though there is no word whether Lee himself has a need (a need for speed).
His holographic helper will now be named Herbert "Magic" Williams and will be played by science-fiction legend Ernie Hudson. As one of the original Ghostbusters (and recently appeared in yet another soft reboot, Ghostbusters: Afterlife), Hudson is more than qualified to give gruff news to a confused Dr. Ben Seong as they navigate the timestream together. Like Dean Stockwell's character, "Magic" Williams is apparently to be characterized as a Vietnam War veteran. 
Article continues below headlines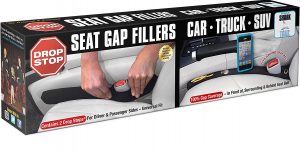 ---
In addition to Lee and Hudson, Nanrisa Lee, Mason Alexander Park, and Caitlin Bassett have been cast as regulars on the reboot. Given that the nature of the original show had Sam and Al flitting about time and essentially being a two-man show, it will be interesting to see how the new one incorporates these actors. Reportedly, they will all be working at Quantum Leap headquarters, which strongly suggests the new show will be more anchored in the present-day than the original. 
Will The Original Cast Appear?
Given that Scott Bakula's Dr. Sam Beckett explicitly never made it back home by the end of the series, he presumably is still out there leaping around the universe. As such, they have a perfect in for Dr. Ben Seong to meet his predecessor somewhere along the way and maybe even bring him back home for that happy ending that audiences in 1993 never got. Bakula is currently staying in the Bellisario family by starring on NCIS: New Orleans, but doubtlessly could be persuaded to return to his most famous role for at least an episode or two. 
More unfortunately, his co-lead Dean Stockwell passed away in November of 2021, leaving behind an amazing body of work that included David Lynch's Blue Velvet, the neo-noir To Live and Die in L.A., and ​​Married to the Mob. Given that death does not seem to stop actors from reprising roles as long as digital technology can resurrect them, there is a possibility that we could see Stockwell again (though whether NBC can do it on a network budget is another story). There's always archival footage. 
When Is Quantum Leap Happening?
NBC has not yet announced a date for the Quantum Leap reboot to premiere, so it is anyone's guess. The fact that the network is confident enough to announce casting decisions is a good sign that production will begin soon, and we speculate that it might be targeted for the fall season of TV. 
Will This Reboot Be The Leap Home? 
We hope so, for Dr. Sam Beckett's sake.