Star Trek actress Nichelle Nichols has never been shy about making herself available to fans of the hit science fiction show at various appearances and conventions. However, after 55 years of delightful service to fans, she's retiring from the convention circuit at age 88. 
Fortunately for the iconic actress who brought one of TV's most iconic Black characters to life, Lt. Nyota Uhura, she went out with a bang worthy of one of Starfleet's most decorated officers. According to her website, Nichelle Nichols was the subject of a massive farewell event that took place at the Los Angeles Comic-Con from Dec. 3 – Dec. 5, 2021, that gave fans far-and-wide a chance to bid her adieu. 
It makes sense that Nichelle Nichols would be ready to retire from the public convention life at age 88, even though her co-star William Shatner made his literal space debut earlier this year. Especially after it came to light that she was first diagnosed with dementia in 2013. Two years later, she suffered a minor stroke and Space.com notes she's currently the subject of a conservatorship battle with her family in court as her health continues to deteriorate. Still, it took the actress another six years before she was ready to stop meeting Star Trek fans regularly.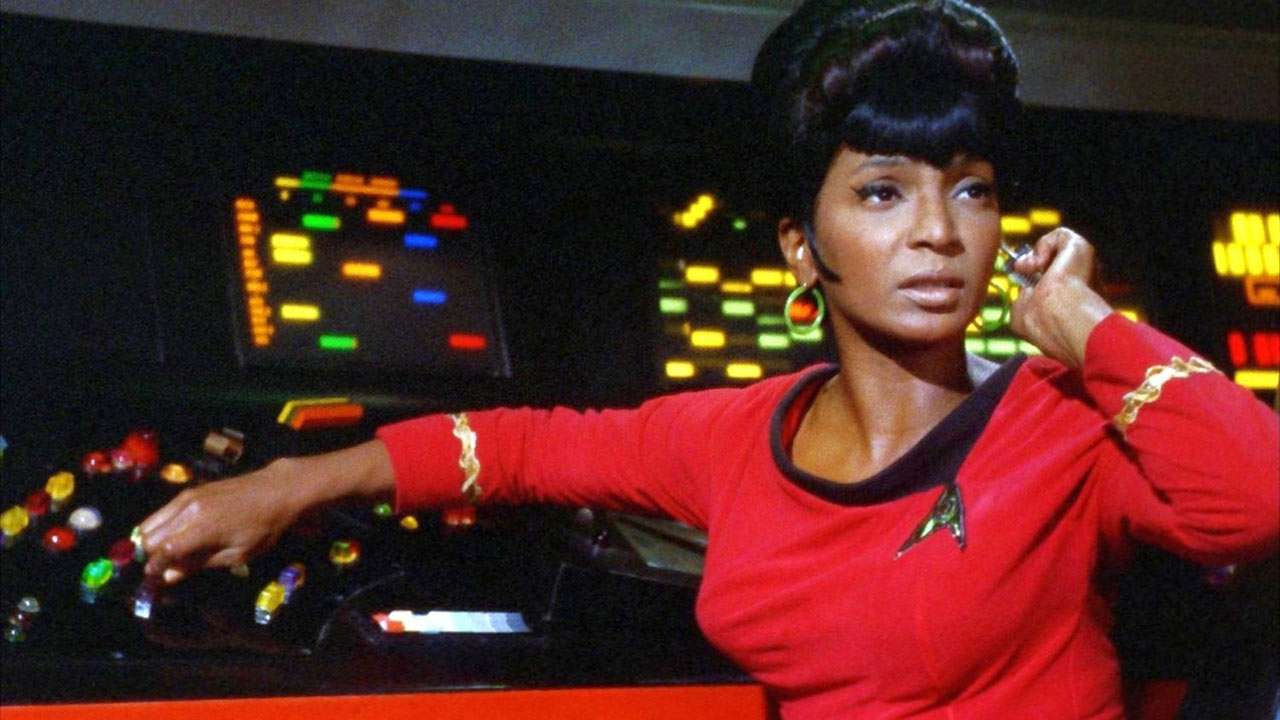 Although it's sad to see an original series star step back from public life, it's hard to consider Nichelle Nichols' career as anything but a tremendous job well done and her retirement as anything but well-earned.  Nichelle Nichols gave life to one of TV's first (and at the time few) respected Black characters. The Atlanta Black Star reports that Star Trek: Discovery actress Sonequa Martin-Green was on hand at the farewell ceremony by way of a video tribute. She discussed the impact that Lt. Uhura's presence had on young Black women and also recalled a moment she got emotional when Nichelle Nichols passed the torch to her as the franchise's first Black, female captain. However, Nichols' contribution to diversity didn't stop at TV representation. 
Nichelle Nichols will be the subject of an upcoming Paramount+ feature-length documentary titled Woman in Motion: Nichelle Nichols, Star Trek and the Remaking of NASA. It will go into detail about her post-Star Trek push to see NASA hire more people of color and female astronauts for the space program in the 1970s and 1980s. According to StarTrek.com, Nichelle Nichols used her fame from the show to establish the company Women In Motion, Inc. and recruited more than 8,000 African American, Asian, and Latino women and men for the agency. Although she faced an uphill battle at the time, NASA now credits the Star Trek actress for helping make it one of the most diverse independent agencies in the U.S. government. You can see the trailer for the show below:
At the end of the day, what makes a good Star Trek cast member? Acting talent, sure, but there's a degree of understanding to the assignment that fans have come to expect over the years. Star Trek established a vision of the future where humanity put aside its differences in favor of academic exploration, driven solely by the desire to see how far we as a species can go. Fans also expect some reverence for the unlikely franchise that became a borderline religion to some. Nichelle Nichols understood that assignment and got right to work uniting humanity and shedding it of the racism and sexism that is still holding us back before anyone else was.
Nichelle Nichols also spent 55 years engaging with fans at conventions in order to keep that spirit of curiosity and exploration alive. It's sad that she's made her last convention appearance, but her legacy will endure to the far reaches of the galaxy and back again.