Once in a blue moon, we might be given strange or outlandish gifts from friends or family members. Both Mark Wahlberg and Tom Holland are appearing in the film Uncharted together, which is set to be released on February 18th in the United States. Wahlberg and Holland seemed to have gotten along very well while filming the movie, and Wahlberg gave a small gift to Holland, which has sparked a rather hilarious misunderstanding between the two co-stars. Mark Wahlberg gifted the young Tom Holland a massage gun for muscle recovery. However, Holland mistook the gift as a sex toy. Of course, Holland is totally aware of what the gift actually is now, but that doesn't mean Mark Wahlberg is ready to let this funny little mistake go. 
In an Instagram post uploaded by Mark Wahlberg, the actor nonchalantly trolled Holland by showing the massage gun while he was in what looks like a gym or personal training room. He starts off the video by calling out to Tom Holland whilst holding the massager too, and explaining in detail about the massage device. Wahlberg said, "Mr. Tom Holland. You see this? Power Plate Pulse. This is a massage tool for muscle recovery…nothing else…" To add extra emphasis to the seriousness of the project and to show that the massage tool was a legit device for helping individuals, Wahlberg also had a doctor on standby to support the legitimacy of the massage tool and that the device was strictly for muscle recovery. Check out the Mark Wahlberg post:
The video then shows the doctor demonstrating the use of the massage tool on Mark Wahlberg's shoulder blades. Not long ago, Tom Holland discussed with Access Hollywood about his initial reaction and bafflement towards the gift. "I was confused as to what kind of massage gun this was, having never seen one before … and I thought it was the type of self-pleasure." The funny misunderstanding didn't stay hidden for long.
According to USA Today, Mark Wahlberg is actually a brand ambassador for Power Plate Pulse. So, it makes sense that the actor had a few extra massage tools laying around. According to the publication, Wahlberg told USA Today what prompted him to give one of the massage tools as a gift. "We were talking about fitness and I was emphasizing recovery and (Holland) was like, 'Between working out and playing golf, I'm always super sore and tight.' And I said, 'Here is this great tool.'"
The two co-stars seem to get along very well, and the fact that Mark Wahlberg is having a field day not letting Tom Holland's little mistake go shows that the actors have great rapport and a rather funny friendship. Wahlberg and Holland worked on the film Uncharted together. The film is set to release in theaters this month. The movie includes action, adventure, treasure hunting, and mystery. According to Insider, the movie is based on a video game of the same name.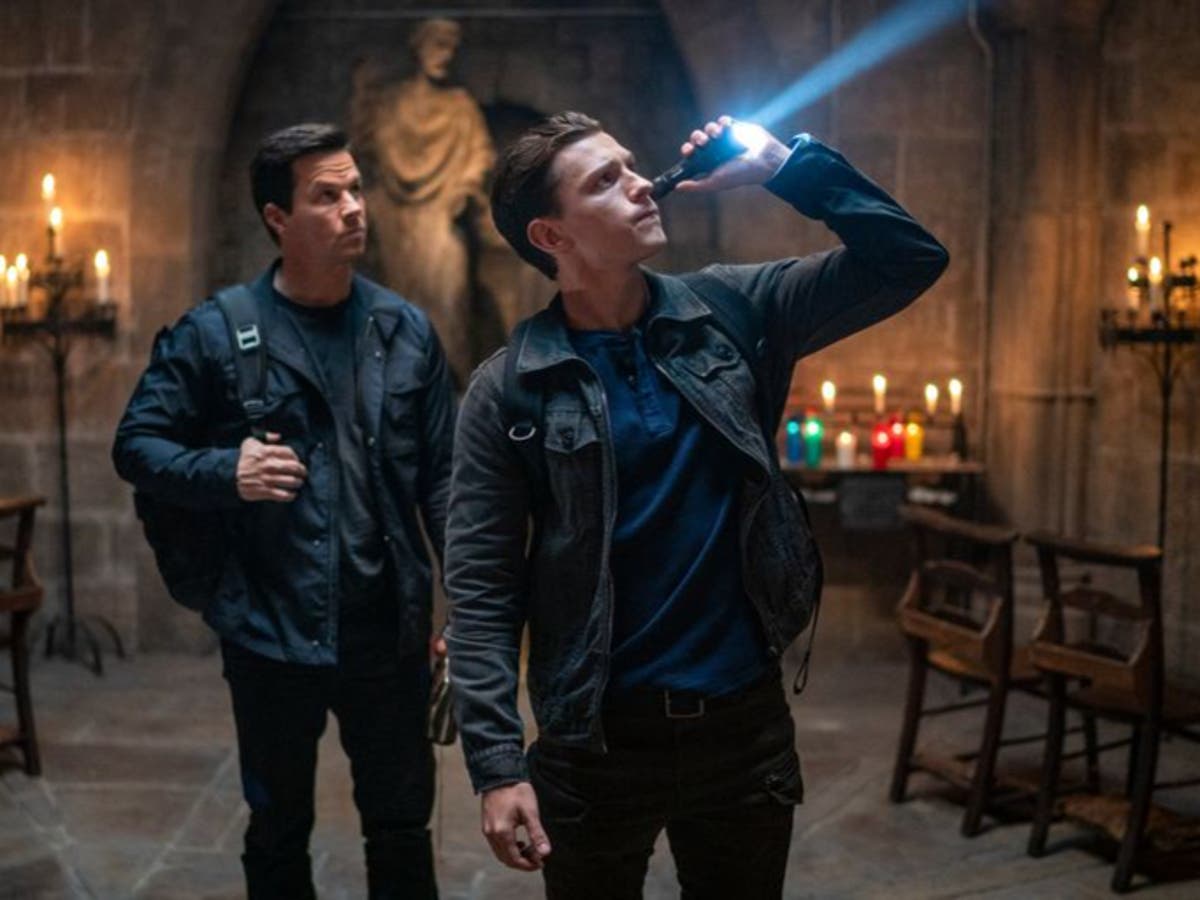 The conclusion to this amusing and entertaining misunderstanding between Mark Wahlberg and Tom Holland is that Holland now knows that the Power Plate Plus is definitely a muscle recovery massage tool, and only that. Audiences and fans can see both actors in Uncharted which will be released in theaters first in the U.K. on February 11th, and then the following week in the United States on February 18th.