The Muscles from Brussels, also known as Jean-Claude Van Damme, will be making one last stand, or kick, in Hollywood. At 61-years-old, the renowned action star is ready to make his retirement from film, but not before going out with a bang. Set to star in his own biopic, (not really, but it makes sense when you think of it) Van Damme will take on his old villains one last time in the upcoming Jeremy Zag film, What's My Name?
Helmed by Jeremy Zag, the French director behind the popular superhero children's series Miraculous Ladybug, What's My Name will feature Jean-Claude Van Damme as himself. The film will be produced by Cross Creek's Tyler Thompson alongside Asko Akopyan, Zag, and Van Damme. The Executive Producer is John Soibatian. Tantalizingly, the film will dip into the actor's cinematic career and the many villains he encountered over his five decades on screen. Furthermore,  What's My Name will dive into Van Damme's personal life as well.
According to Zag, the film starts with Jean-Claude Van Damme left in a coma following a serious car accident. Waking up with amnesia, Van Damme is unrecognizable to everyone, including himself. Through a series of fights against some of his most iconic rivalries through his lucrative career, Van Damme will undergo an epic quest for his own identity and life meaning, leading him to one final match.
Speaking about adding real-life ideals into the film, Van Damme said he wants the film to be like his iconic 1988 film, Bloodsport, but on a "higher level." Van Damme also said, "In the film, I am on my way down in terms of career, and as I come out of a premiere of another action movie, I am not happy because I've been living in hotels the past 30 years, which is actually true. We're going to bring real elements from my real life and what happened to me. I came from Belgium, all the way to Hollywood. I succeeded, I failed, I came back. So I'm walking out on the street after the premiere, and boom! — a car hits me because I'm drunk. When I wake up from the impact, I don't know what's my name, and no one recognizes me."
While some may be wondering if Jean-Claude Van Damme may have just watched Spider-Man: No Way Home one too many times, the recurring villain theme is something the actor has tapped into previously. 2008's movie JCVD and 2016's television series, Jean-Claude Van Johnson told similar stories. And in a true Jean-Claude Van Damme egoistical manner, he helped pen the script for the film that will put the action hero once again up against some of his biggest rivals.
While most of the news surrounding Jean-Claude Van Damme's last Hollywood hoorah is still in early developmental stages, we are just as excited as Van Damme to see which iconic nemeses will make the big-screen comeback. According to the bodybuilder, the film will bring back "most" of the iconic people he fought over his long-spanning career. "All of the UFC fighters grew up watching my movies, and we will have some of those great champions as fighters, and some as managers like Randy Couture. We'll have a great mix and the fights will have a real feel to them."
While we will surely welcome back iconic Jean-Claude Van Damme rivalries like may include Universal Soldier's Dolph Lundgren, Kickboxer's Tong Po (Michel Qissi), or Double Impact's Bolo Yeung, the details and rights to characters will surely prove to be a feat for whichever studio lands the project.
Possibly not quite as popular today as he was a few decades ago, Jean-Claude Van Damme has earned a seat amongst Hollywood's leading action icons. The Belgian native moved to the United States in the early-80s to pursue a career in show business. After landing small action film roles and a newfound friendship with fellow martial artist, Chuck Norris, Van Damme landed his breakthrough role in 1988's Bloodsport. While he did end up passing at a lead role in Predator, the turn down truly had no effect on his career as his martial arts skills made him a top draw at the box office. His popularity boosted him to stardom in movies such as Cyborg, Kickboxer, Lionheart, and Double Impact. It also took him to one of his most popular characters, Luc Deveraux, in Universal Soldier. That film would kick off a franchise that would include six films in total.
As Jean-Claude Van Damme prepares to star in his final flick, he has assured fans that they will see the beloved JCVD in all his glory. Prepared to put in the necessary rigorous training, Van Damme said "I'm canceling everything to get in shape, and after this movie, I've bought a small boat," he said. "Not a big boat — that's not for me — but I want to go around the world, and relax. I work all my life, I live all my life in hotels for 30 years. That all will be explained in the movie, how I became far away from my family. After this, I want to relax and enjoy my life and family, because life goes by fast." While Van Damme hits the gym, What's My Name? awaits landing a studio home, as it goes into biddings through the European Film Market.
Article continues below headlines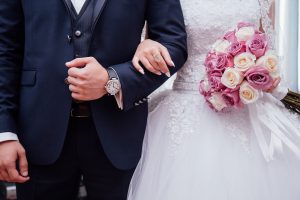 ---