Those that have always been interested in seeing DreamWorks Animation's Megamind, but haven't taken the time, might want to jump on it now. The hit 2010 animated film is currently available and absolutely crushing the competition on the free streaming platform, IMDb TV. Bringing the vocal talent to the comedic feature is an all-star lineup of some of Hollywood's biggest and brightest stars including Brad Pitt, Will Ferrell, Tina Fey, David Cross, Jonah Hill, and Ben Stiller. 
In Megamind, Will Ferrell stars as the titular alien supervillain bent on world domination. Constantly clashing with his arch-nemesis, Brad Pitt's Metro Man, things take a turn when Megamind finally takes down the latter. Thinking this will be the best time of his life, Megamind celebrates his final win against the annoying do-gooder, but soon realizes that he is feeling lost and incomplete without the duo's constant rivalry. To solve his issues, the genius evil-doer takes some of Metro Man's DNA to create a new, battle-worthy opponent. Megamind's masterful plan takes a nosedive when his creation turns into even more of a villain than he is. Now, Megamind is tasked with ending the terrifying reign of his own monster.  
Directed by Tom McGrath, the film earned a 72% rating from both audiences and the Tomatometer on Rotten Tomatoes. Most viewers loved it for its take on the classic superhero story, comedic aspects, animation quality, and the top-tier talent behind the character's voices. The Brad Pitt-led film opened just a few weeks before Thanksgiving in 2010 and raked in $46 million over a three-day weekend. The film stayed at the number one sales position for 2 weeks before Harry Potter and the Deathly Hallows – Part 1 dropped it to the second position. 
While many may not know about his ventures into the world of animation, Brad Pitt has in fact lent his voice to two other films along with Megamind. Back in 2003, the actor took on the leading role in Dreamworks' feature, Sinbad: Legend of the Seven Seas. A film with a star-studded cast, Pitt joined Michelle Pfeiffer and Catherine Zeta-Jones in the movie which centered around the legendary sailor's adventures on the high seas.
Along with his work in Sinbad, Pitt also signed on for the 2011 film, Happy Feet Two, which served as a sequel to the original 2006 film. Matt Damon starred opposite Pitt with the duo playing two krill who parted with their families and friends to discover bigger experiences in the endless ocean. Yet another feature with an A-list voice cast, Happy Feet Two, also starred Robin Williams, Elijah Wood, Brittany Murphy, Sofia Vergara, and Alecia Moore. 
Outside of the colorful world of animation, Brad Pitt has had a very long and illustrious career in film and television. After small bit parts through the late 1980s in shows such as Growing Pains and Dallas, Pitt landed his first major film role in the Ridley Scott directed feature, Thelma & Louise. From there, things quieted down for the actor before he earned another life changing role in A River Runs Through It.
Brad Pitt soon began to be cast in larger films of the same magnitude and his career was officially in full swing. Over the next several years, Pitt would appear in movies such as Interview with the Vampire: The Vampire Chronicles, Legends of the Fall, Seven, and Twelve Monkeys, the latter of which earned the actor his first Golden Globe Award. Moving into the new millennium, Pitt only continued to book hit after hit, both literally and metaphorically. His starring role in David Fincher's Fight Club, gained the actor a cult following for his portrayal of anti-hero Tyler Durden.
Pitt's career has only continued to grow over the last 20 years, with the actor taking on roles in films including Mr. and Mrs. Smith, Babel, the Ocean's franchise, The Curious Case of Benjamin Button, Inglorious Bastards, World War Z, Once Upon a Time in Hollywood, and so many more. 
Be sure to check out Megamind to see – or rather hear – Brad Pitt star in one of his few animated films. Run, don't walk to see the comedy which is now streaming for free on IMDb TV. And while you're there, take a look at all of the other great content the platform offers.
Article continues below headlines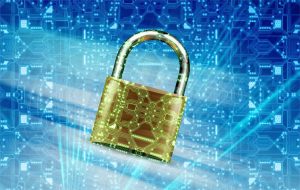 ---