Babylon 5 has long been the cult science fiction show among cult science fiction shows (sorry, Farscape), garnering a deeply committed fanbase without ever really breaking into the mainstream like Star Trek, or Stargate. Developed by series creator J. Michael Straczynski, it was also, and somewhat unusually for sci-fi television, created as a novelistic five-season storyline that actually managed to make the miracle run and finish its complete arc. While rumors of a Babylon 5 reboot have swirled for years and numerous attempts have been made to bring the show back in some form, they've all stalled for a variety of reasons. But CW CEO and Chairman Mark Pedowitz recently confirmed that it is in active development.
The show originally went off the air after five seasons all the way back in 1998 though since then Babylon 5 reboot talk has hung around, tantalizing fans of the original series. Heralded as one of the best science fiction programs of all time, the series has lived on in cult fandom for decades now thanks to a story and scope that completely hold up over the long run.
A reboot is exciting news for fans of the original series with many waiting for years (and years, and years) for an update to this universe or at least another story to tell. It sure looks like it is happening now so we can start to dive into what we know about the Babylon 5 reboot and what to expect when it finally hits the screens.
WHAT'S THE LATEST ON THE BABYLON 5 REBOOT PRODUCTION?
According to Deadline, the Babylon 5 reboot was not picked up as part of this upcoming fall season's crop of pilots for the CW but is still actively being worked on. CEO Mark Pedowitz expressed that he was personally a fan of the series and was working on its eventual CW reboot. Meanwhile, J. Michael Straczynski said the series would be a ​​"from-the-ground-up reboot" as opposed to a continuation of the original plotline. Babylon 5 was highly praised in the 1990s for its narrative flow, state-of-the-art visual effects, and general sophistication in the field of science fiction television of its period.
It also must be said that while the Babylon 5 reboot is in active development, it has been in active development for quite some time. And the CW network is also in something of a state of flux, with recent cancellations of many fan-favorite shows, including their longtime flagship series Riverdale (in which Archie finally got hot). There have even been rumors that the entire network may be shut down, as recent corporate mergers and maneuvers have made streaming content more of a priority than traditional broadcast television. Hopefully, Babylon 5 will not be a casualty of network politics, but more than a few brilliant shows have been cut down in their prime because of the necessities of television economics.
WHAT IS BABYLON 5?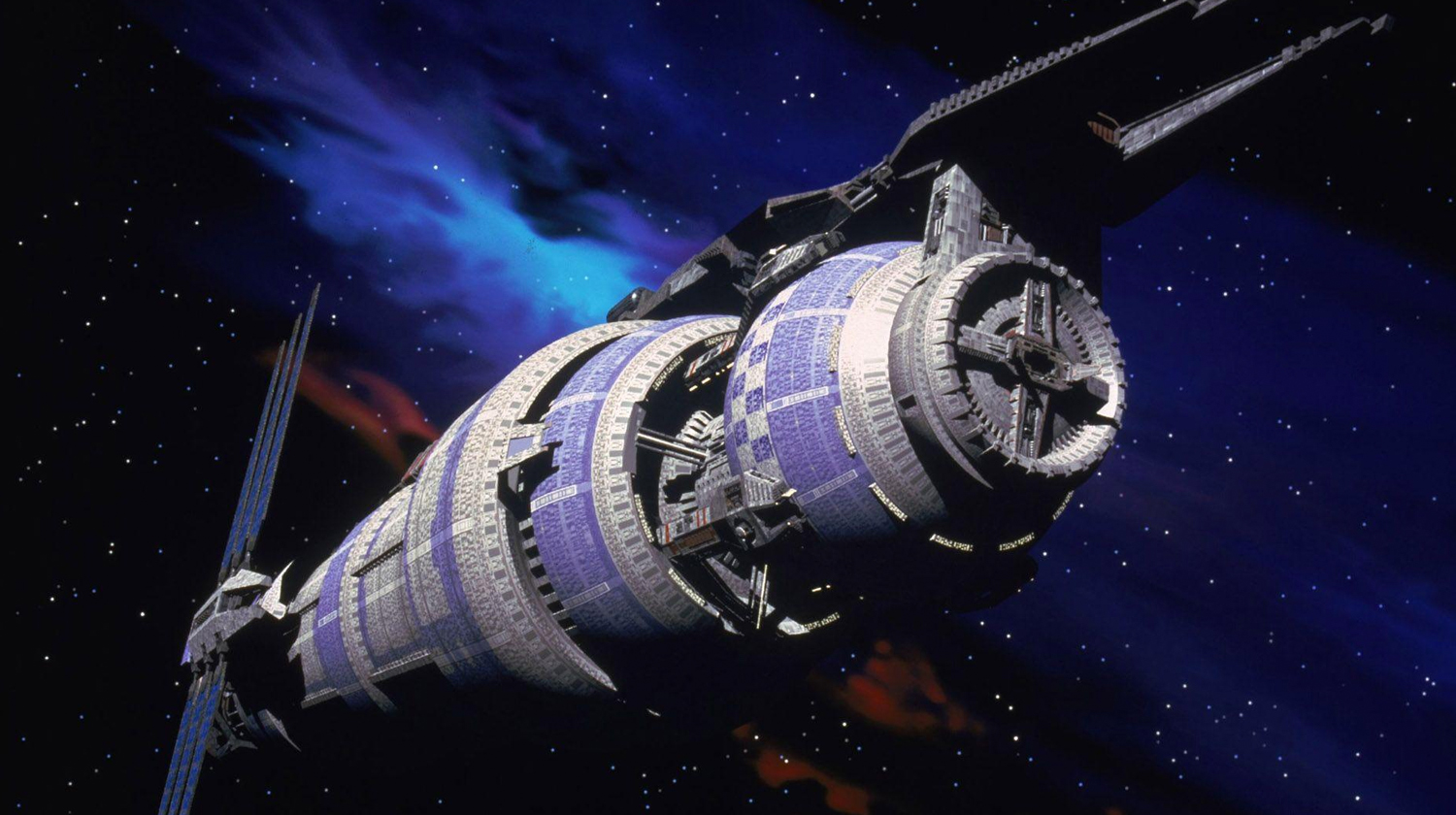 Babylon 5 was the brainchild of J. Michael Straczynski who had a vision for wanting to create a new kind of science-fiction series. This has been well-documented, but at the time Straczynski was pretty fed up with the way networks had handled the genre, often making it too crowd-pleasing and even silly in the name of trying to attract a larger viewing audience.
Or, on the other side of the coin, a typical sci-fi show could be so focused on the classic sci-fi elements that it would burn out hard and bright on ideas. He was trying to find a solid middle ground, coming up with a story that would take seasons to unfold, build characters who had to make real, tough decisions, and create real, well, gravity within the universe. It completely worked and a Babylon 5 reboot would likely take a similar approach.
Babylon 5 first premiered in 1993 with a test pilot movie, titled Babylon 5: The Gathering. Based on the success of the standalone television film, the actual series first aired on Warner Bros' now-defunct Prime Time Entertainment Network in 1994 and later switch to TNT. The series was met with consistent critical acclaim during its original run, as well as a slew of Emmy, Hugo, and Saturn Awards and nominations.
It also had some low-key controversy, as series creator J. Michael Straczynski felt that Paramount's Star Trek: Deep Space Nine had been steered by studio executives to imitate his series. He notably did not express any feeling that Deep Space Nine producer/creators Rick Berman and Michael Piller were aware of Babylon 5 during its development.
Article continues below headlines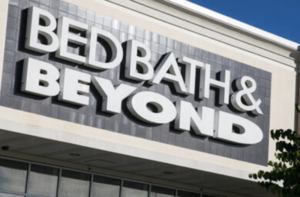 ---
The series was set about 250 years in the future, in a universe that had been previously ravaged by war, something that is likely to be the case with the Babylon 5 reboot as well. Earth has formed an Alliance with other planets in the galaxy and there were many active colonies as part of this group. The series is mostly set on the titular Babylon 5, a space station that is home to a group of Earth's representatives as well as aliens from throughout the galaxy. It's also the last remaining station of its kind.
In this world, space travel has become much easier thanks to technology that allows ships to travel faster than the speed of light. But the series, in many respects, is more insular in nature because it takes place mostly (relatively speaking) in the same place. At the center of the show were themes around government control, religion, freedom, love, and loss. Again, this was a sweeping and all-encompassing bit of storytelling with the futuristic and space elements acting as a classic backdrop.
WHO COULD RETURN?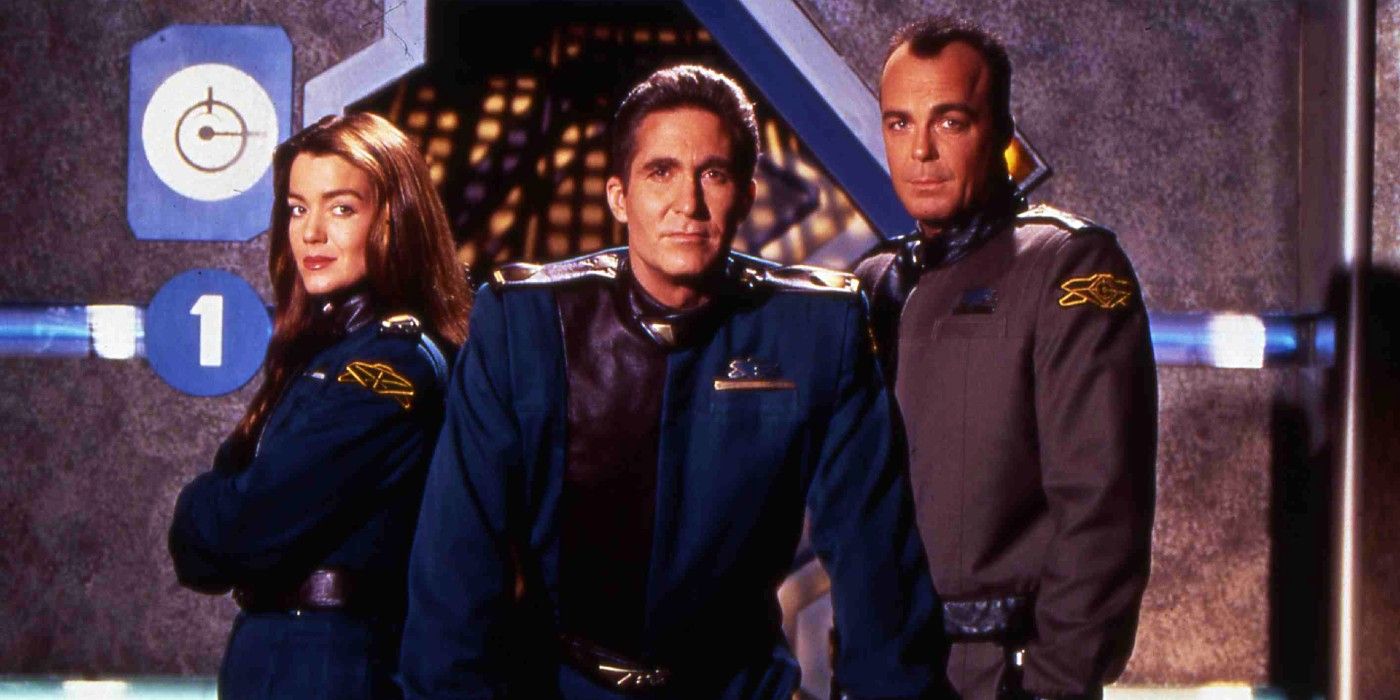 The original Babylon 5 series starred a pretty massive cast of characters, building a world that was intertwined and at odds throughout. Because this was the case, there are a number of different directions to go if the series wanted to bring back some of the original players. While it looks like the story is going to go the path of a full reboot and not a continuation, it's unlikely we get folks back in their original roles. But as has happened in the past with these kinds of things, series can often either choose to bring on elements or the original or at least hat-tip them along the way.
That being said, and unfortunately, there are a number of cast members who've passed away since the series went off the air. Jerry Doyle as Michael Garibaldi, Mira Furlan as Delenn, Richard Biggs as Doctor Stephen Franklin, Stephen Furst as Vir Cotto, and Andreas Katsulas as G'Kar have all passed on. Straczynski has mentioned before the challenges in having a continuing story because of this, making the plans for a reboot that much more crystallized.
And on the creative side, we know that Michael Straczynski is returning to write the script for the Babylon 5 reboot and is going to be on board as showrunner as well. He took on almost sole writing duties the first time around, an accomplishment in and of itself considering the density and focus of the series. This is a welcome bit of news considering there's a solid foundation and the show, from this perspective, will be in good hands.
WHY WAS CRUSADE CANCELLED?
In 1999, the powers that be saw fit to bring Babylon 5 back with a sequel series, Crusade. It picked up after the events of the original show and was also planned as a five-year arc. Crusade aired on TNT and featured an entirely new cast though did reference back to the events of the original series. The plan to have it be a tentpole production for the network was short-lived though. Straczynski came at odds with the network around notes, scripts, and plot points with TNT seemingly uninterested in completing the originally-planned story. It lasted only one season and 13 episodes before being canceled.
WHEN COULD THE BABYLON 5 REBOOT AIR?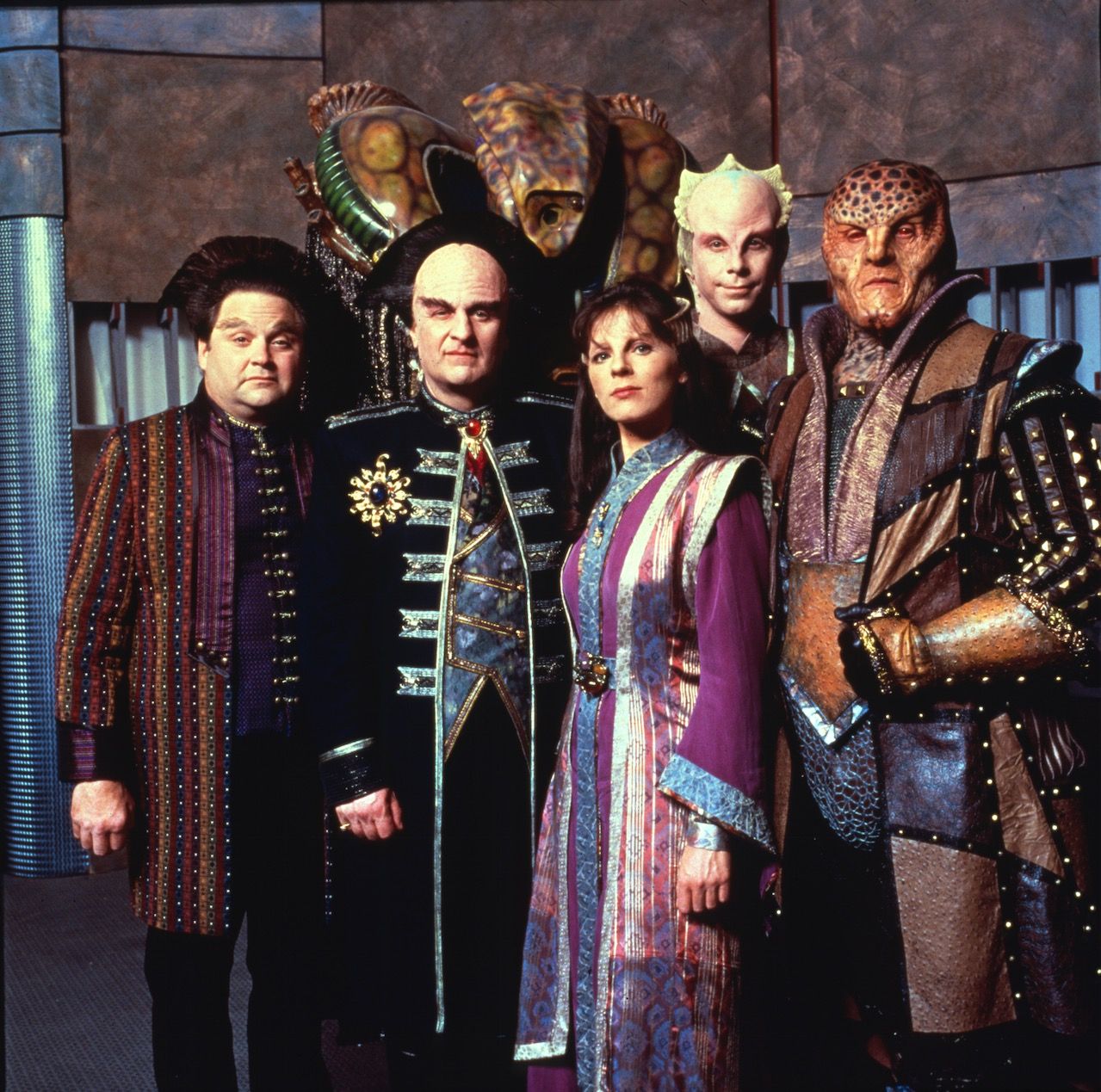 Currently, the Babylon 5 reboot is projected to potentially be a part of the CW's Fall 2023 lineup, which admittedly seems a long way away. Hopefully, both J. Michael Straczynski and Mark Pedowitz will be able to keep their hands on the rudder long enough for the series to remerge as one of the more intricate and interesting science fiction franchises out there. In a world of reboots and retreads, this story definitely deserves the chance to come back for a new group of fans.