Video games have been proving fruitful ground for the ramped-up streaming wars happening across a number of different platforms. What were once very difficult adaptations with years and years of disappointing movies based on popular game franchises, the tide is starting to turn in recent years with more talent and money heading into these projects. We are going to get another one soon enough with Anthony Mackie signing on to star in and produce a Twisted Metal series. It's an interesting concept considering the nature of the original game, but there are a lot of ways this kind of thing could work. Let's take a look at what we know about the Twisted Metal series and what it could mean for Mackie.
What Is Twisted Metal?
Twisted Metal is the name of a video game franchise that was first introduced back in 1995 for Playstation. The concept is pretty simple, though very engaging. It's essentially a demolition derby-style game in which players take control of different suped-up and pretty ridiculous vehicles. There are weapons, powers, and all kinds of other things associated with each car or truck. These aren't the kinds of things you are going to run across on your standard Sunday drive. Far from it. 
And in each game, there is a background story about Twisted Metal which is the name of the actual competition each vehicle is coming to compete in. There are characters driving each vehicle, all of who have shown up at the titular event hosted by the mysterious Calypso. The characters' stories are pretty wide-ranging which is one encouraging thing about the adaptation. This is more than just about cars and trucks banging into each other. 
How Does Anthony Mackie Factor Into The Twisted Metal Series?
Deadline and Variety both had it that Anthony Mackie landed a deal to produce and star in a Twisted Metal series. It was an interesting idea behind the adaptation considering the nature of the original video game. Seeing as how humans aren't exactly at the forefront of this game, how they developed a series around the original IP was going to be interesting. Apparently, in the series, Anthony Mackie will play John Doe who is sent on a mission to deliver a mysterious package. 
In the game, John Doe has amnesia and isn't completely sure who he is or why he is at the competition. There is some chance this element plays into the story for the series, especially if Anthony Mackie as John Doe is on a mission that will have him uncovering pieces of his past. The story will have him traveling across a futuristic and (very) dystopian landscape, setting the stage for all kinds of crazy encounters. The Doe character is an interesting one from this angle because of his relative blank slate (as it were) and it could mean we are onboarded to this world through his eyes. This would likely make it considerably easier for folks new to the franchise to figure out what is happening in this world.
Who Else Is Joining Anthony Mackie For Twisted Metal?
Besides Anthony Mackie, we have some other quality creatives on board for the Twisted Metal series with things pointing very much like this is going to go the horror-comedy route with the story. For starters, Michael Jonathan Smith is handling the script. He is coming off working on Netflix's hit Cobra Kai where he's worked for the first three seasons. Also set to produce are Will Arnett and Marc Forman who most recently put out Murderville on Netflix. It was as comedic and daring as they come with the unscripted show bringing on new faces each week to "solve" a murder. The first season had a strong showing with critics.
What Twisted Metal Characters Will Join Anthony Mackie?
Though they didn't go into great detail around just what characters will be involved in this first run of a story for Twisted Metal, the original release did make mention of at least one iconic character from the franchise. They don't mention him by name, but only say that Anthony Mackie as John Doe will run across a "deranged clown" who drives an "ice cream truck". Fans will know that description only fits one thing: The Sweet Tooth truck driven by Needles Kane. The two are often confused from each other (Sweet Tooth is the truck, Needles is the driver) but they are all horror. It's a deranged killer clown that drives what's supposed to be the iconic symbol for summer in the suburbs.
It should be pretty amazing to see how they handle this character who could be comedically horrifying. And the truck itself, with the flaming clown head on top is sure to be something that Anthony Mackie sees in his rearview more than a few times throughout the course of the series.
After that, we are sure to get Calypso in some fashion, he who hosts the Twisted Metal competition. Others could include Charlie and Marcus Kane, Mr. Zombie, Bruce Cochrane, and if we are going to get the government involved then Commander Mason and Agent Stone could be part of this as well. Again, the Twisted Metal series has done an excellent job over the years at adding character intrigue to the demolition derby, such as it were.
Article continues below headlines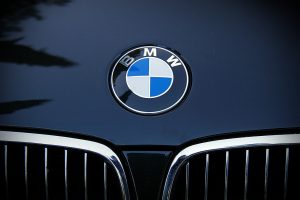 ---
Where Will Twisted Metal Stream?
Peacock secured the rights for the Twisted Metal series and that's where it will land on streaming. Considering some of their other offerings, it will be interesting to see where this ultimately lands in terms of rating. Video game adaptations can tend to play to a younger crowd because of the nature of the IP, but this setting, concept, character list, and plot details would all suggest a more violent offering. We will have to see which direction the streamer goes there.
When Will Twisted Metal Release?
That timeline is still very much up in the air. Really only Anthony Mackie is signed on at this point when it comes to on-screen talent, so there is quite a ways to go because we see this materialize on Peacock. Heck, this guy has Captain America 4 to worry about as well considering he's now taking over the red, white, and blue shield. So we will need to bee patient.