No doubt, actor Hayden Christensen is known for one thing and one thing only. Star Wars and two of its three prequels. Is that fair? You be the judge.
Yes, Hayden Christensen actually had an acting career before George Lucas and Star Wars took him to a galaxy far, far away. The Canadian-born actor began his career on the German-Canadian TV series Family Passions (Auf Deutsch nennen sie es, Macht Der Leidenschaft). He turned that role into a minor role in horrormeister John Carpenter's In the Mouth of Madness.
This all began in the early '90s, well before anything remotely related to Star Wars was to take place. Hayden Christensen was seen in a couple of TV movies (Harrison Bergeron, No Greater Love, and Trapped in a Purple Haze) as well as various TV series such as Forever Knight, Goosebumps, Are You Afraid of the Dark?, and The Famous Jett Jackson. Outside of Star Wars he is probably best known as Scott Barringer in the TV series Higher Ground, even though the series lasted only one season. It was then that fate pulled him in to a world of scrutiny that would last a lifetime.
THE SOUL-CRUSHING WEIGHT OF STAR WARS
George Lucas' initial search for his Anakin Skywalker was reportedly extensive. It is reported that the Star Wars casting director looked over some 1,500 candidates who could potentially play Anakin Skywalker. It is also rumored there were some big names on the list, which makes you wonder how they landed on Hayden Christensen. This rumored list included Ryan Phillippe, Paul Walker, Colin Hanks, Heath Ledger, James Van Der Beek, Joshua Jackson, Eric Christian Olsen, Erik von Detten, Chris Klein, and Jonathan Brandis.
Rumor has it that one Leonardo DiCaprio was very interested in the part and even met with George Lucas about the part but for some unknown reason DiCaprio's publicist said he was "definitely unavailable" so he had to pass.
How George Lucas ended up with Hayden Christensen from among those other names is a mystery still to this day. Christensen wasn't exactly an unknown, because among his previously mentioned work he had also been seen in the feature The Virgin Suicides and Life as a House, but in comparison, his resume wasn't as exceptional as some of the others. Somehow Hayden Christensen made a big impression on George Lucas and the rest is Star Wars history.
Hayden Christensen was immediately locked into two prequels. Jake Lloyd began the prequels in Star Wars: Episode I – The Phantom Menace but was still too young to continue as Lucas' story jumped forward in its timeframe.
Enter Christensen and right from the premiere of Star Wars: Episode II – Attack of the Clones the news was not good. The reviews of the movie itself were lukewarm but the focus on Hayden Christensen was brutal. Critic Roger Ebert of the Chicago Sun-Times said at the time about the characters, including Christensen, that they "seem so strangely stiff and formal in their speech that an unwary viewer might be excused for thinking they were the clones, soon to be exposed."
The reviews were just as bad for Star Wars: Episode III – Revenge of the Sith, which followed three years later. In fact, for his performance in both films, Hayden Christensen won the Golden Raspberry Award for Worst Supporting Actor. Not a trophy you want to take home.
Article continues below headlines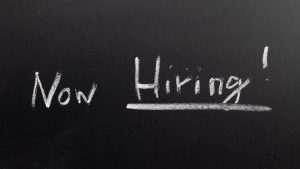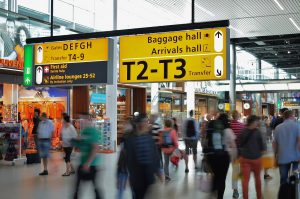 ---
So who should Star Wars fans hold responsible? Some believe the blame belongs directly on Hayden Christensen, given his stilted performances. But then again, George Lucas was the mastermind of the franchise (at least the first six movies). He wrote the part, the dialogue, and saw the movie through his directors' eye. Even talented actors like Ewan McGregor and Natalie Portman struggled to avoid seeming wooden in the Star Wars prequels.
HAYDEN CHRISTENSEN AFTER ANAKIN
After the fiasco that was Star Wars, Hayden Christensen continued to nab smaller roles in Hollywood. He was seen in Virgin Territory, played the lead in Jumper with Samuel L. Jackson and Jamie Bell. He showed up in Takers, and Vanishing on 7th Street.
However, after Vanishing, Hayden Christensen practically did vanish from Hollywood, not taking a gig for four years. He came back in 2014 in American Heist, Outcast, First Kill, and Little Italy, pretty much B-movie stuff.
Outside of acting, Hayden Christensen tried his hand at a clothing line. In 2008 he said that he had been renovating his property while devoting time to learning about ag history, crops and livestock. It was this reason that in 2013 he collaborated with the Canadian fashion chain RW & Co on his own line of clothing that were inspired by his farm.
HAYDEN CHRISTENSEN NOW
Has Hayden Christensen been fully forgiven for Anakin Skywalker? That is a big maybe. Fans seem to have eased up on the actor over the past few years in light of the debacle that the new movies have become. It now looks to some like it's possible for Star Wars to be worse than Hayden Christensen's performance as Anakin Skywalker.
Speaking of that trilogy, Christensen did briefly return the Star Wars universe one more time. It was just a voice part, but he did come cameo as Anakin's voice during one of the final scenes in Rise of Skywalker.
In the end, Star Wars so tainted Hayden Christensen's career that he never really had one. After that brief attempt to get roles after Star Wars, he has faded away.
These days Hayden lives on a farm he bought in Ontario, Canada. He has a daughter, whom he had with his then-wife Rachel Bilson in 2014. Bilson and Christensen separated in 2017.
Every now and then Hayden pokes his head up and hangs out with his old Star Wars friends. Yes, even Jar Jar…
RETURNING AS DARTH VADER ON DISNEY+
It is now official that Hayden Christensen will return to the Star Wars universe to play Darth Vader, specifically on the upcoming Obi Wan Kenobi Disney+ series. He's playing the Darth Vader version of the character, not the Anakin he was before. That means he'll spend most, if not all, of his time hidden under Darth Vader's armor.
Details are still a bit light on this series from an overall narrative and story arc perspective, but it looks like Hayden Christensen will play a major role in this show. It will be set about 10 years after the events of Episode III – Revenge of the Sith following Ewan McGregor as Kenobi as he's keeping an eye on Luke on Tatooine. But the story is almost sure to venture out from there as well and will include other parts of the Galactic Empire during this time. In addition to Hayden Christensen and Ewan McGregor, Joel Edgerton and Bonnie Piesse are joining as Uncle Owen and Aunt Beru, while Rupert Friend is on as the Grand Inquisitor. The series is set to hit Disney+ on May 27th. So it won't be long until we get Hayden Christensen in the role that really made his career. Though we are mostly likely to just see him operating under the Darth Vader hood. How much we actually see the actor (uncovered) remains to be seen.