It seems like we've been waiting generations for a followup to Top Gun, the 1980s movie that taught us everything we ever needed to know about fighter pilots, dogfights, call-signs, shirtless volleyball, and the Navy's special program for training the world's best who have that need for speed. But soon we are going to get a return to this world, decades later and a whole new batch of actors like Miles Teller had to meet star Tom Cruise's demands about how the filming would go. It appears that the actor put everyone through the paces in order to make as realistic a movie as they could. Some even compared it to actual military training.
Miles Teller sat down with GameRadar's Total Film (via SlashFilm) to discuss the making of Top Gun: Maverick in which Tom Cruise will reprise his role as the titular and iconic character. Teller went into some detail about the levels of specificity and intensity that Cruise demanded of others on the set in an effort to make a more realistic movie than they did the first time around. In part, Cruise wanted to make sure the actors were the ones actually flying the fighter jets, making the viewer believe that these were the real pilots and stakes were as high as ever. Check out what Miles Teller had to say about the situation: 
"He put us through… I'll just call it a 'Tom Cruise boot camp'. We were getting in killer shape. And also for the stunts and stuff that Tom does in movies, it's usually a very specific type of training. You're not just going into the gym and lifting some weights. We did flight training for three months before we started filming… We got put through the wringer."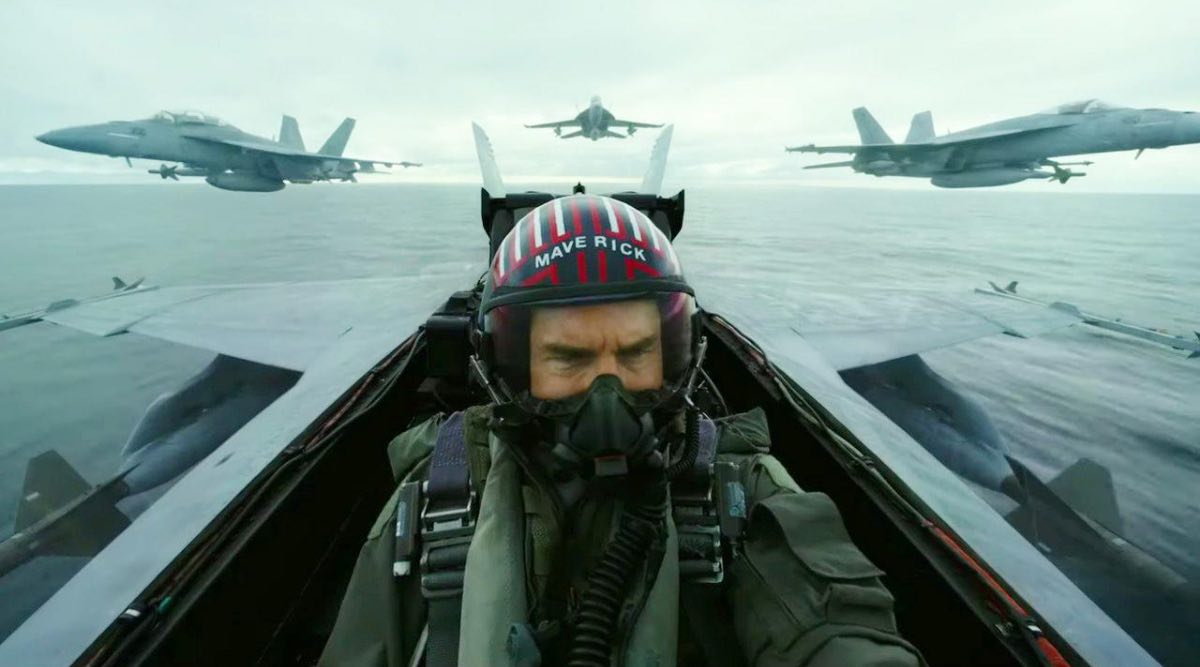 And this isn't the only time Miles Teller has spoken about the training for Top Gun: Maverick. In an interview with Men's Journal, Teller described some of what else went into the training Tom Cruise demanded. Teller mentions having to build up G-Force tolerance and how they moved from one aircraft to another, building up the reps they would need to actually get into the cockpit for the shoots. And for those wondering, yes Miles Teller did actually fly these planes, saying that he got into formation and everything, eventually piloting an actual F-18. It sounds like they went through much of what actual Navy personnel experience during this process. 
After facing significant delays specifically around the pandemic, Top Gun: Maverick is finally set to hit the big screen on May 27th in the United States. This has been years in the making. The movie was originally supposed to come out all the way back in 2019 but reshoots plus Covid pushed it back years. In this one, Tom Cruise will return as Pete "Maverick" Mitchell who is, somehow, still flying planes for the Navy. Miles Teller plays Bradley "Rooster" Bradshaw, the son of Anthony Edward's "Goose" who we lost in the first film.
From the trailers, Top Gun: Maverick looks every bit of what we would want in a return to this world. It is set to play off the dynamic of Tom Cruise's character as he possibly makes an exit from flying while bringing on this new Miles Teller-led generation. Jennifer Connelly, Jon Hamm, Ed Harris, and others are on board with Val Kilmer even set to reprise his "Ice Man" role. It should be a good one, made even better for Tom Cruise pushing the need for actual speed among the cast and crew.