When it comes to Jason Statham, I think we can all agree that it's basically been all good right? Silly and repetitive? Sure. Crazy premises that have very little chance to happen in the real world? Yup. Loose plots that mostly are vehicles for him to flaunt that accent, toughness, and devil-may-care attitude? For sure. But that's why we show up for some of these movies. Jason Statham, in many ways, has been typecast in the best possible way. There are just scripts made for his snarky attitude and penchant for kicking ass. Do a lot of the movies end up bleeding together? Of course, but that's kind of the point and why we keep coming back for more.
One of those movies is on Netflix right now, but not for long. In just about a week, Homefront will be leaving the streamer. So there's still some time to see Jason Statham doing Jason Statham things. 
In Homefront, Jason Statham plays an ex-DEA agent Phil Broker who has decided to retire to the quiet life in a small-town Louisiana. But when you are a guy with Broker's particular set of skills, it's not going to take long until some drug-dealing trouble ends up finding you and that's exactly what happens here. It takes Jason Statham about 15 seconds to run afoul of the local crime boss, a dude ominously named Gator who now is out for vengeance because Broker kicked the crap out of his brother-in-law. Check out the trailer for Homefront and tell me you don't need to just watch this thing right away. 
Gator decides to take matters into his own hands with Jason Statham and enlists the help of the last meth dealer that the latter sent away. What ends up going down is Statham seemingly fighting off the entirety of the local drug cartel in one bloody fight after another. Jason Statham is, of course, more than up for the tast here, having plenty of practice in being outnumbered by ne'er-do-wells.
As you can see, Jason Statham makes enemies with basically everyone in this town in no time at all. And what ensues is an onslaught of takedowns and one-liners. It's a bit more serious than some other Statham fare, but that's fine all things considered. If you are a fan of his brand of action movie, then Homefront has plenty for you.
Joining Jason Statham in Homefront are some other familiar faces, most notably James Franco in the role of Gator, the local meth dealer. It's this dude who starts a small-town war against ex-agent Broker and makes just the wrong kind of enemy. Franco is seething under the surface and he mostly pulls off the antagonist role. Then there is Kate Bosworth as his sister Cassie. Others include Wynona Ryder, Frank Grillo, Chuck Zito, and Clancy Brown.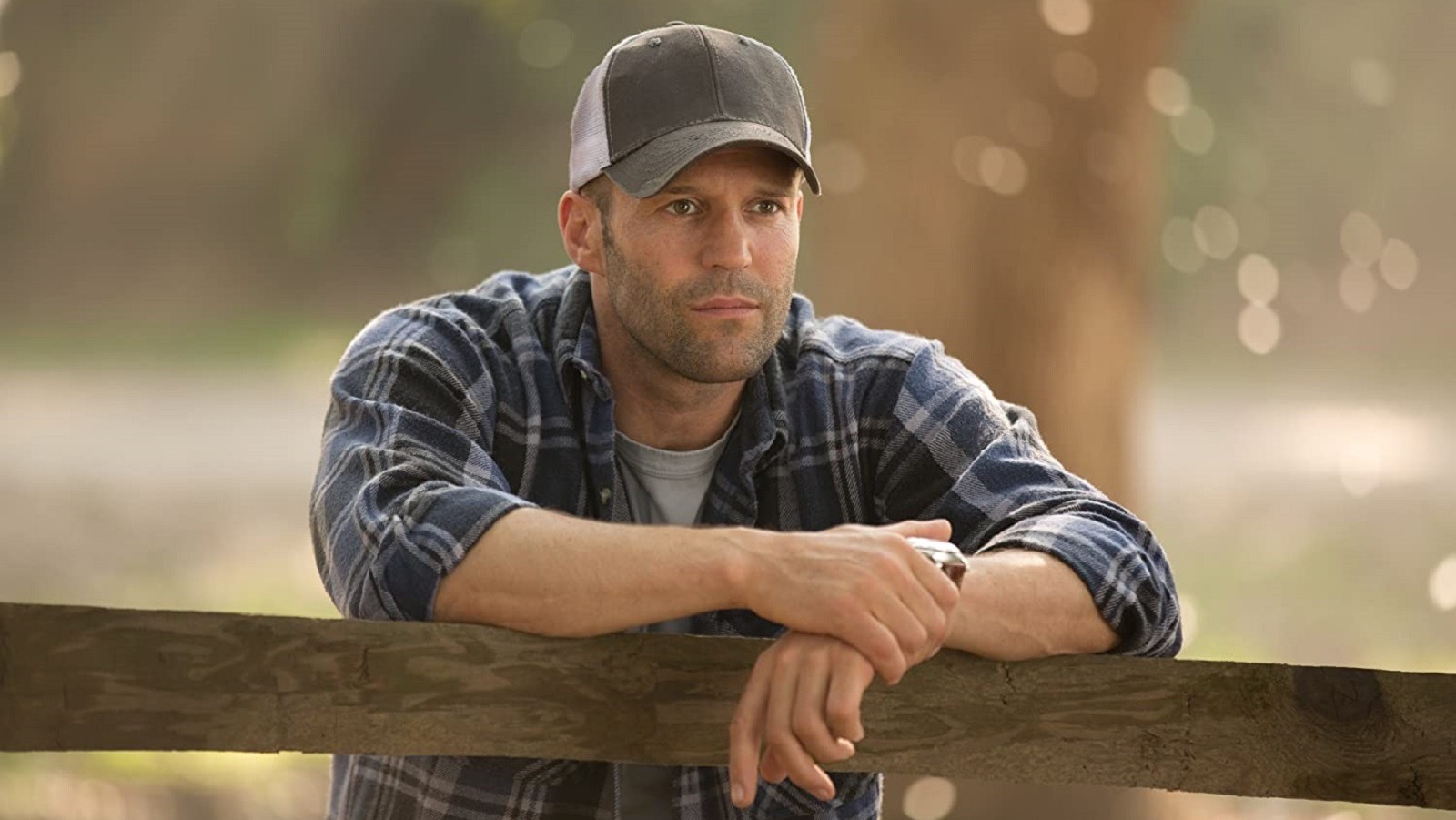 Homefront is directed by Gary Fleder who Runaway Jury and Kiss the Girls previously. And the screenplay was written by Jason Statham running mate Sylvester Stallone. Obviously, these two have worked plenty together sense, most notably in The Expendables franchise which has another installment on the way. Stallone is actually walking away from that one after this last movie, passing the torch to Statham to lead the band of action flick mercenaries. 
Homefront did fine enough at the box office when it first came out, earning a little more than $55 million on its $22 million budget. For a smaller film like this one, doubling up on ticket receipts is fine enough from a monetary perspective. That being said, critics weren't having it really with it sitting at 42% on Rotten Tomatoes and 40 on Metacritic. That's just a bit below average, though to be fair, movies like this can sometimes trend much, much lower.
As for Jason Statham and his upcoming work, the dude has a couple of movies in the pipeline that could be pretty big hits. One is the aforementioned Expendables 4 which is set to hit screens sometime this year. That will see him as Lee Christmas one more time, and could send Stallone off into the sunset for the franchise. And after last year's Wrath of Man, Statham is set to team up with longtime collaborator Guy Ritchie once again, this time in Operation Fortune: Ruse de guerra. In the meantime, be sure to check out Jason Statham in Homefront before it leaves Netflix on January 18th.